Home Additions And Sunrooms
Create more room to share the love with an addition in Plano, Mckinney, Frisco, And More Of Collin And Dallas Counties, TX.
Scroll to discover home additions options, process, and pricing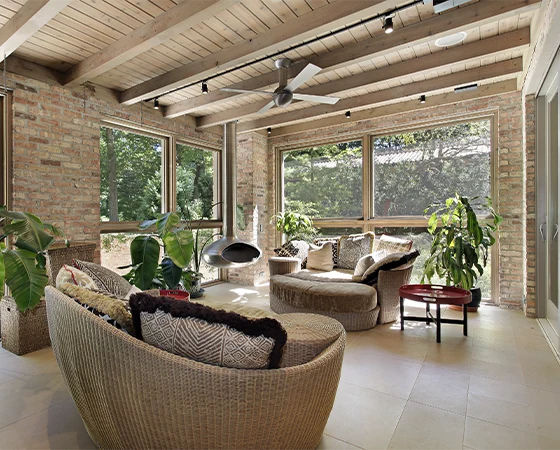 Connect With Nature And Your loved Ones With A Sunroom
A sunroom is more than just an addition to your home in Texas, it's an extension of your lifestyle. Imagine waking up to the warm glow of the sun as it streams through floor-to-ceiling windows. Your sunroom will be a place where you can escape the stresses of daily life and reconnect with nature and your loved ones.
Additionally, your custom sunroom will also help you save on energy costs by providing insulation and reducing the need for heating and cooling. Don't miss out on the opportunity to transform your home with a beautiful and functional sunroom.
Here are the most popular home additions:
The Addition Your Home Needs
Have you been feeling like your home just isn't quite big enough anymore? A custom home addition can change all of that! With it, you can create the perfect living space to suit your changing lifestyle and the growing needs of your family.
Having a new room, or extra square footage, can make a tremendous difference to how comfortable and productive in life you feel. Imagine how wonderful it will be to finally have the space that's needed for growing into the future together. Whether it's a family room, playroom, office area, bedrooms; MCM is here to help you love every aspect of your home.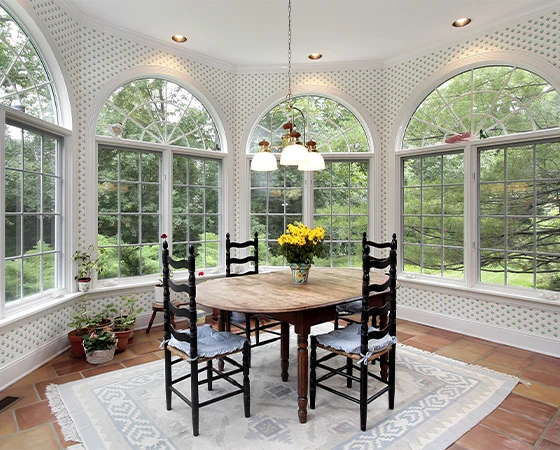 An Addition That Completes Your Home
Commonly Asked Questions About Additions
Adding a new room to your home is an excellent way to personalize your property. If you've dreamt of having a sunroom that steps out to a beautiful deck where you can entertain family and friends, a room addition can be the perfect way to make the home you already love into a dream come true.
With planning, permitting, design, and construction, it can take anywhere from 3-8 months to add an addition to your home
Most sunrooms we built range from $55K to $200K. We provide detailed cost estimates based on your specific requirements and preferences, ensuring transparency and accuracy in pricing.
A room addition can add space and resale value to your home. Think of it as a long-term investment. While any room that you choose to add will add value to your property, specific rooms have a higher potential return on investment (ROI) value than others.
For example, bedroom and bathroom additions can have an ROI of 60-70% or even higher for a master suite.
Because a kitchen can be a big selling point of a house, the return on a kitchen expansion or addition can easily reach up to 100%.
Even the addition of a sunroom can add around 50% return value to your home.
This depends on a lot of factors. Older homes can be more costly to renovate. But a lot of people find the thought of living anywhere else impossible. On average, 75% of Americans would choose to renovate instead of moving!
The main difference between a sunroom and an addition lies in their purpose and characteristics.
A sunroom typically has an indoor-outdoor vibe, with large windows and ample natural light, allowing you to enjoy the surrounding outdoor views while still providing protection from the elements. It serves as a versatile space for relaxation, entertaining, and connecting with nature.
On the other hand, an addition is defined as interior space that is fully enclosed and integrated into the existing structure of the home. Additions are typically designed to expand living areas, such as bedrooms, living rooms, or kitchen spaces, and they are fully heated and cooled like the rest of the home.
Home Additions Costs In Texas
Regardless of the complexity of your project, we're here to make it happen. We'll listen intently and won't settle until we meet or exceed your expectations. 3D design is included so that you can visualize your space before we get to work.
Before
After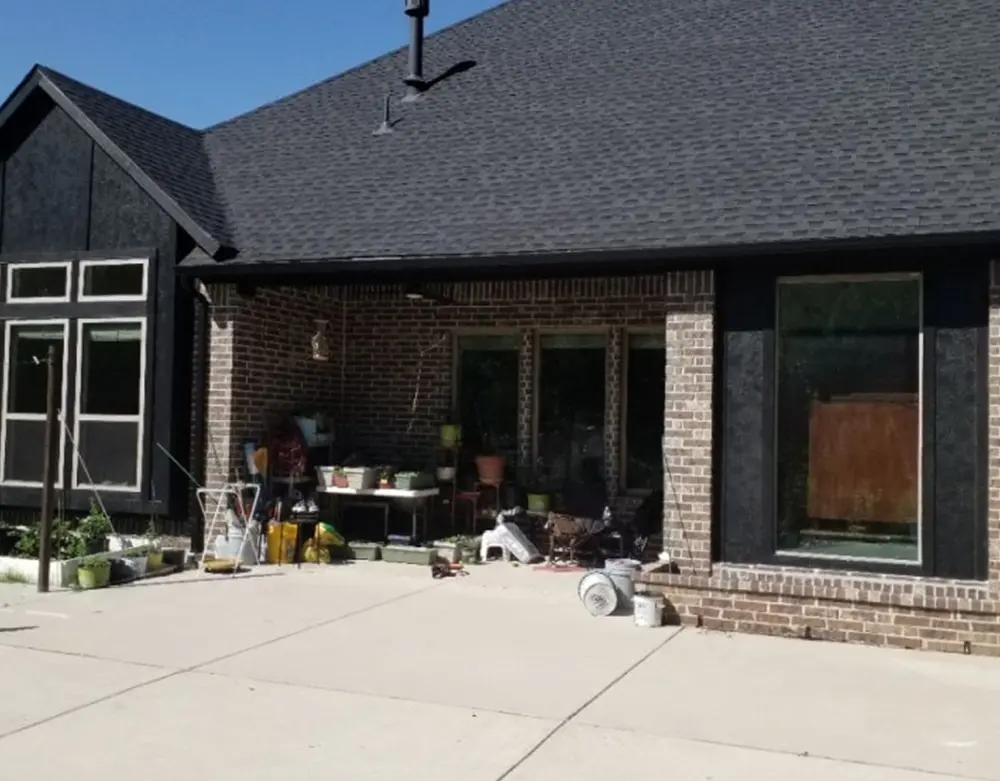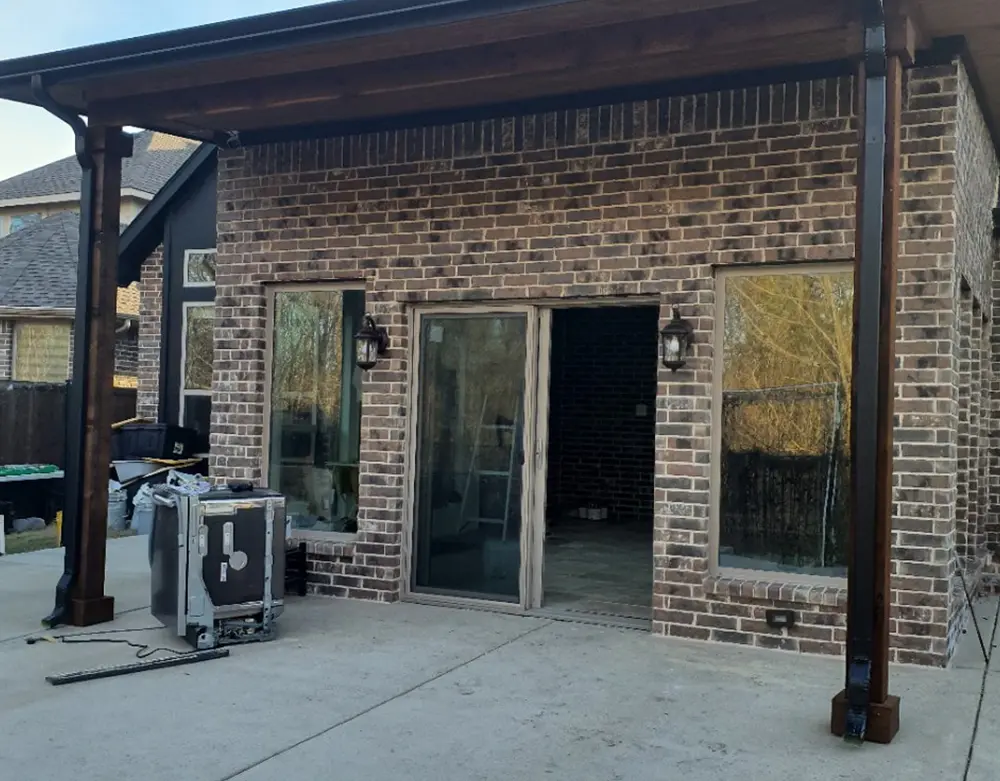 200 sq. ft. Home Addition With Patio In McKinney, TX
This home addition project included:
The project was quoted at $79k, where the travertine flooring alone was $6k.
Before
After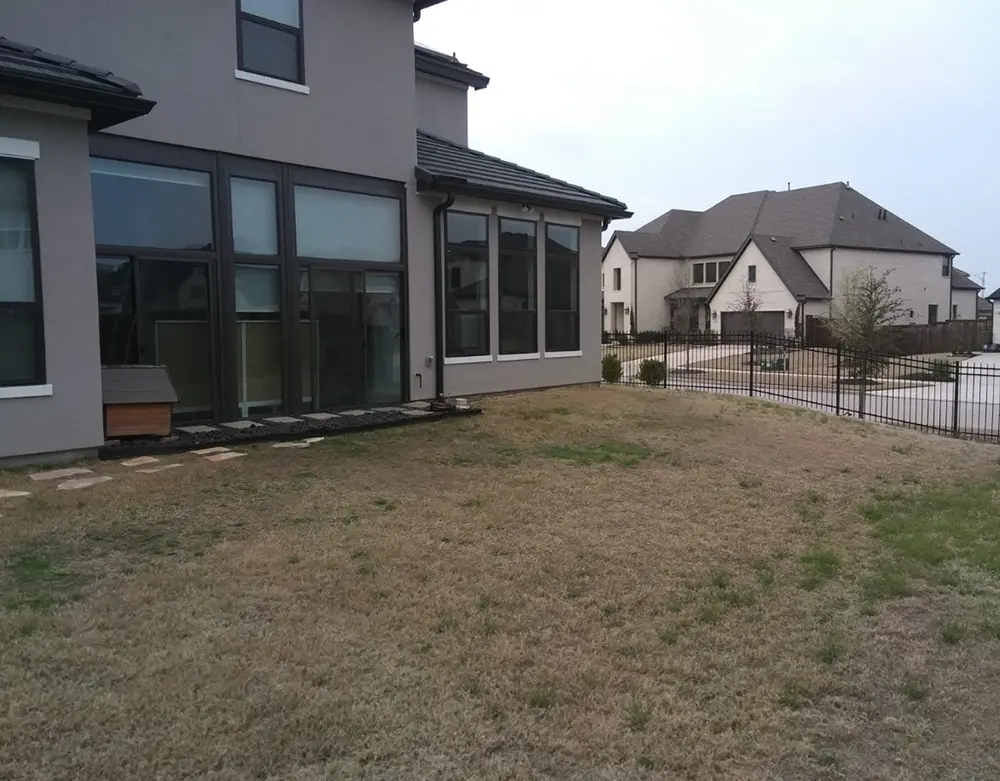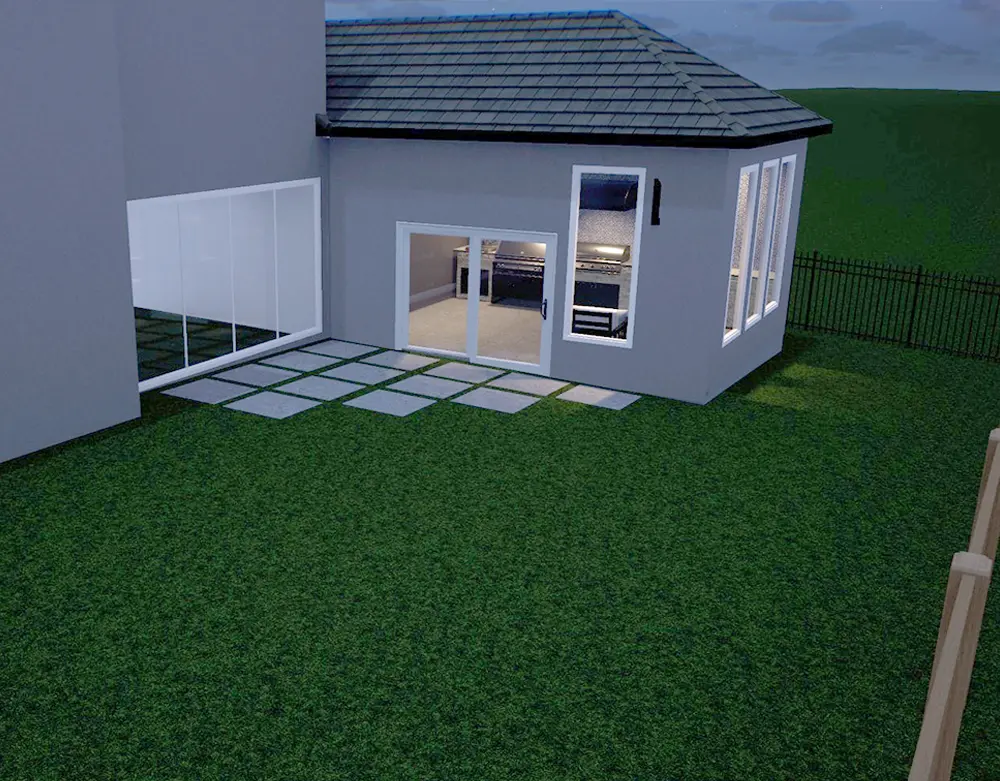 320 Sq. Ft. Kitchen Addition in Frisco, TX
This home addition with outdoor kitchen included:
The project was quoted at $180k, where the custom kitchen island alone was $15k.
Before
After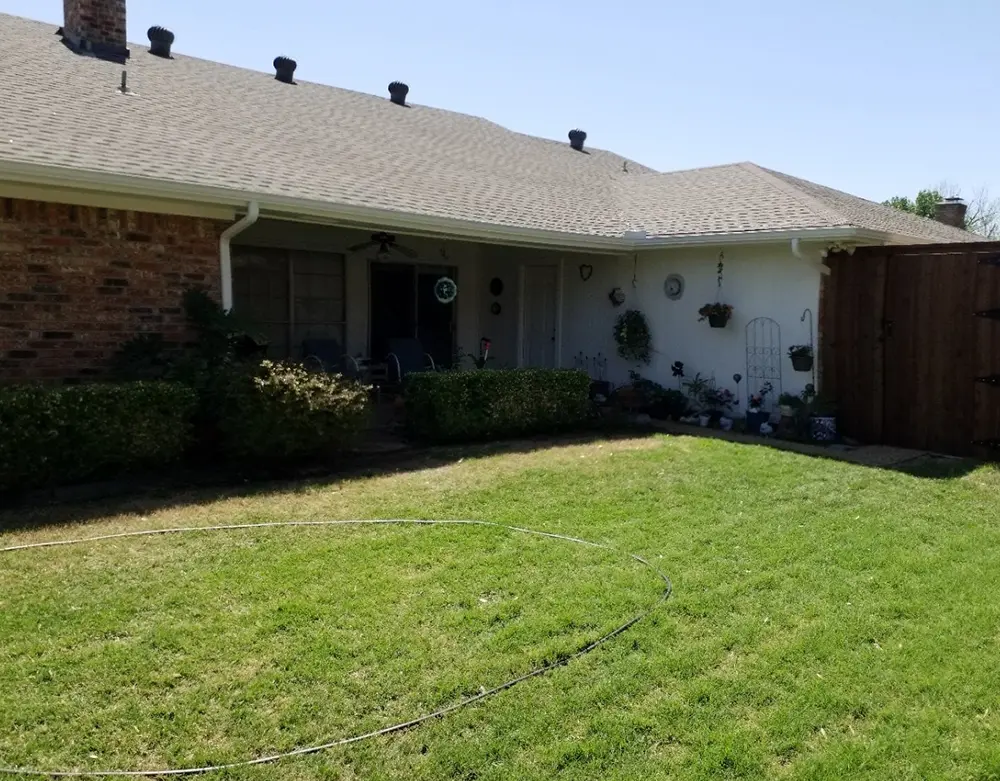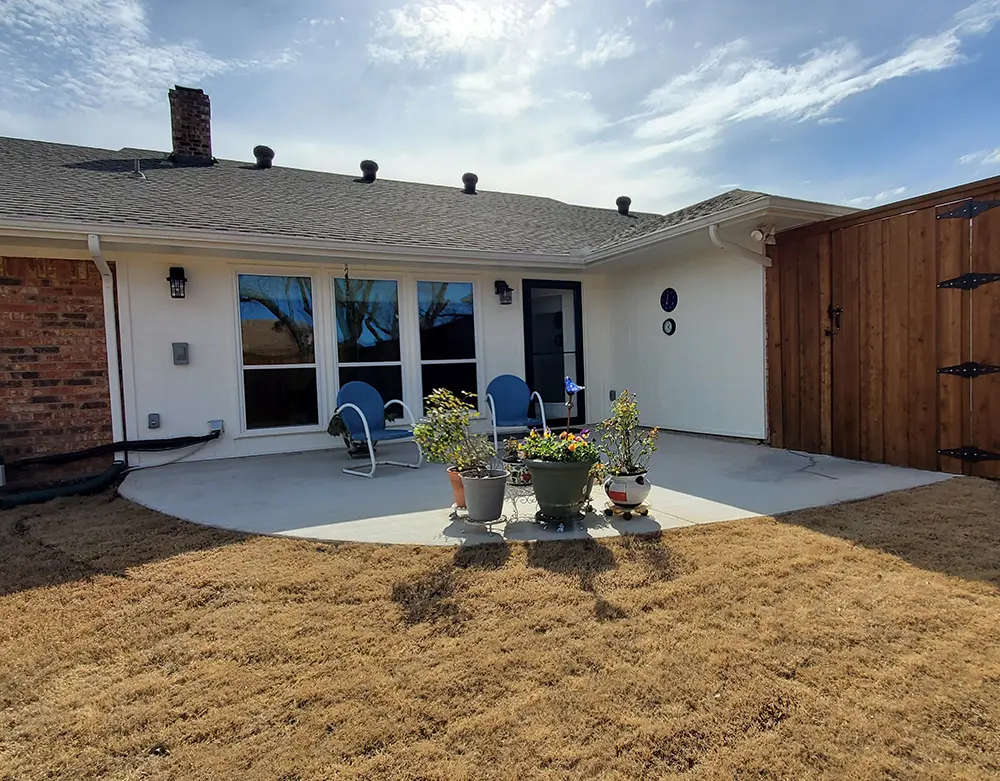 240 sq. ft. Addition In Plano, TX
This home addition project included:
The project was quoted at $74k, where the custom built-ins and custom trim alone were $12k.
Need Financing? We Got You Covered.
Get your dream pool without waiting for years because funds are tight. If haven't taken the first step because of finances, get in touch with us. We have 0% financing solutions to help make your pool a reality and not just a dream.
The Addition You Need In 3 Easy Steps
From the moment you reach out to us, we'll make it an unforgettable experience. Here's how it all works:

When you decide to improve your outdoor space, give us a call. Share with us your vision of your ideal outdoor living space. We'll provide you with ballpark pricing and schedule an in-home consultation.

We'll start building your outdoor living space as soon as possible. We are efficient, have an eye for detail, and will address any concerns you have. That way you are always comfortable during the entire process.

When your project is finished, you'll have the chance to make sure everything looks exactly as you imagined. All that's left is to invite all of your friends and loved ones to enjoy your outdoor paradise.
Here's What Our Customers Say…
To give you an idea of the quality service you can expect, please take a look at some of our client reviews.
McKinley Construction did a fantastic job with our pergola. The quality of the work was excellent, but the best part is they truly care about the customers. Cody will not stop until you are happy and is extremely knowledgeable. Highly Recommend!
Cody and Chris were awesome to work with. Constuction was timely on our screened in patio. Framing, screens, fans, Fans, hung my porch swing it's a beautiful place to hang out. I will call MCM again if I need any additional improvements.
Owner Cody and his team of professionals created a Beautiful backyard living space for my wife and I. Complete with a brand new slab patio, pergola and stone fire pit. They did an amazing job and provided excellent customer service.
Experience The Ultimate Outdoor Living Space