Weed And Feed Lawn Fertilization In Plano, TX
At McKinley Construction Management, we believe that a breathtaking lawn is within your reach, and you don't need to do a lot to achieve it.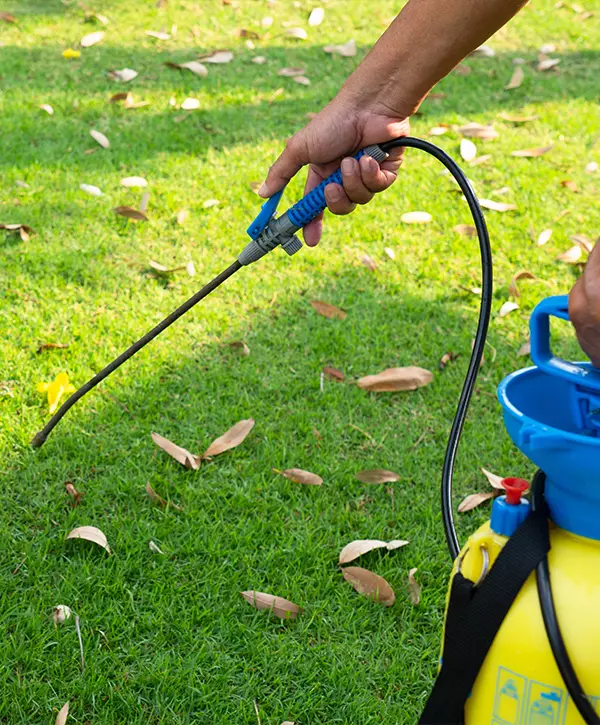 Our "Weed and Feed" package aims to make your lawn 100% healthy and help it thrive when all the lawns in the neighborhood dry out or die completely. We love having a green and lush landscape, and we bet you'd want the same for your property.
You can get: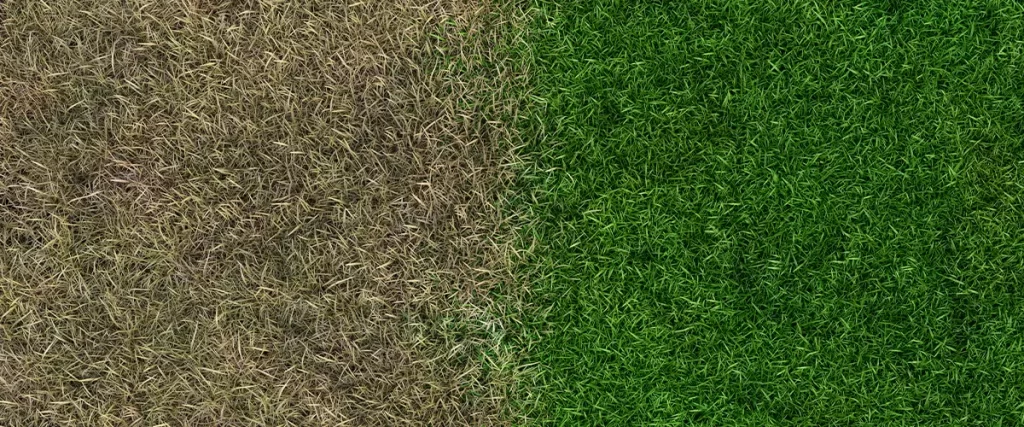 Understanding Weed and Feed for a Beautiful Lawn
Tired of pesky lawn weeds ruining your outdoor oasis? Our "Weed and Feed" service is a convenient way to improve your lawn's health and appearance in one application. Our product kills existing weeds, prevents new ones, and provides essential nutrients for healthy grass growth.
Think of it as a treatment that nurtures your lawn while removing unwanted intruders.
Weed and feed your landscape and enjoy:
A weed-free haven not only enhances the visual appeal of your surroundings but also grants you a sense of accomplishment and tranquility. The reduced maintenance allows you to spend more time enjoying the beauty you've cultivated, savoring the moments without the constant battle against unwanted intruders.
Without the chaotic interference of weeds, your garden or yard becomes a curated gallery of nature's wonders, where the carefully planned design takes center stage. Each bloom and leaf can unfold gracefully, unobstructed by unwanted intruders, and the overall aesthetic is one of harmony and elegance.
With sturdy roots, your plants can weather storms, resist droughts, and thrive in adverse conditions, standing as resilient symbols of life's tenacity. Beyond mere survival, plants with strong roots exhibit vigorous and exuberant growth, producing lush foliage and vibrant blooms. It's a testament to the solid foundation on which they stand, a testament to the unseen strength that transforms a garden into a flourishing sanctuary of life.
Your lawn's journey toward newfound vitality and charm starts here. Get in touch with McKinley Construction Management today, and let's make your dream of a gorgeous, weed-free lawn a reality.
Learn Why Homeowners Enjoyed Working With Us
Hear from our satisfied customers and witness the transformative power of our services through their inspiring testimonials.
Their Bio on how they describe their company is SPOT ON.
They definitely have the body and soul needed to drive excellent customer service. 
From the Second you pick up the phone and chat with one of their outstanding team members… you will breathe deep and say "Whew I am in good hands" – TRUST ME YOU WONT REGRET WORKING WITH THEM, YOUR BODY AND SOUL WILL THANK YOU!
After having a horrible pool builder experience and a lifting pool deck after 2 years, we hired MCM to completely take up our cool deck and lay a new travertine tile surround and it looks amazing!!! 
A cracked skimmer basket was also repaired in the process and my pool has never looked better. 
Thank you so much. We have made several referrals to your company and will continue to let people know what amazing work your team does.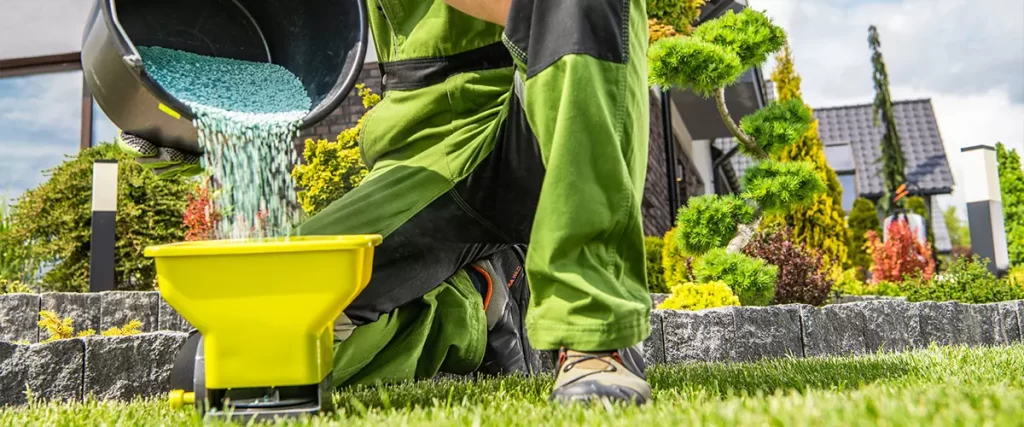 Curious about the magic behind our "Weed and Feed" service? Let's break it down into four simple steps that outline how this transformative process works to give you a lawn that stands out in the neighborhood.
Step 1: Precise Application
Our expert team starts by applying our specialized weed and feed products precisely. Like a skilled artist creating a masterpiece, we strategically treat your lawn to target existing weeds and areas that need a nutrient boost.
Step 2: Nutrient Infusion
Imagine your lawn as a growing child in need of a balanced diet to flourish. Our "Weed and Feed" service provides a nutrient-packed meal. The essential nutrients in our formula fuel vigorous growth, deep color, and overall lawn vitality. It's like a spa day for your lawn's roots!
With the nutrients in action, it's time to tackle troublesome weeds. Our selected weed killers work by attacking lawn weeds at their core. It's like gently removing unruly guests from your garden party, making space for your grass to thrive without competition.
Step 4: Ongoing Protection
Your lawn's transformation is an ongoing journey, and we're here to ensure its continued success. Our treatments not only give you an immediate weed-free lawn, but they also strengthen your grass's defenses against future weed invasions. Think of it as building a fortress around your lawn, shielding it from potential weed attacks.
A healthy lawn that's the envy of the block is just a call away. Let McKinley Construction Management guide take care of your lawn fertilization needs, and together, we'll turn your lawn into a stunning masterpiece that you'll be proud to call your own.
Get A Landscape Design That Matches Your Home
You'll get a complete landscaping service that takes care of everything on your project to keep you ahead of the competition and ensure your success. Here are some finished landscapes we've worked on in Carrollton and surrounding areas.
Ready to Unleash Your Lawn's Potential?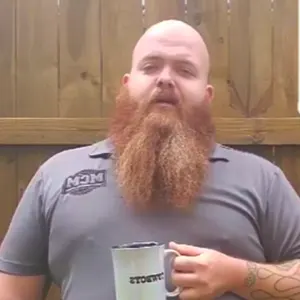 Join the ranks of satisfied homeowners who have witnessed their lawns bloom into breathtaking landscapes, even in the dry conditions here in Northern Texas.
Contact us today at (469) 583-6213, or send us a message to embark on your lawn's transformation journey. Let McKinley Construction Management be your partner in creating a lawn that leaves a lasting impression.