Driveway Installation In Plano, TX
Enhance your Plano, TX property with our exceptional driveway Installation services. Discover the perfect blend of durability and aesthetics.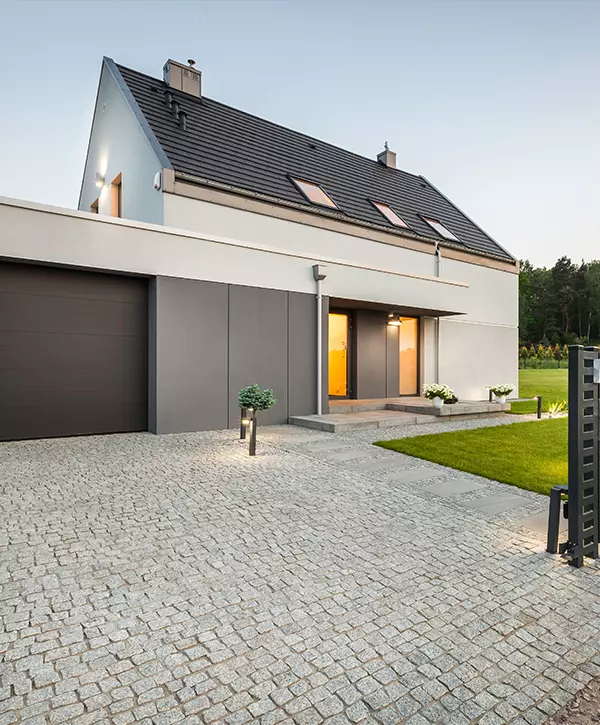 A driveway installation can tremendously enhance the curb appeal of your home in Plano, TX, while also providing functional benefits. Driveways not only add to your property's aesthetic charm but can significantly increase its market value, too.
Moreover, it provides a safe surface for your vehicle and helps in managing water runoff during rainy seasons. Whether you choose concrete, asphalt, or decorative pavers, you're investing in a durable and maintenance-friendly surface that will serve your home for years to come – an investment worth making.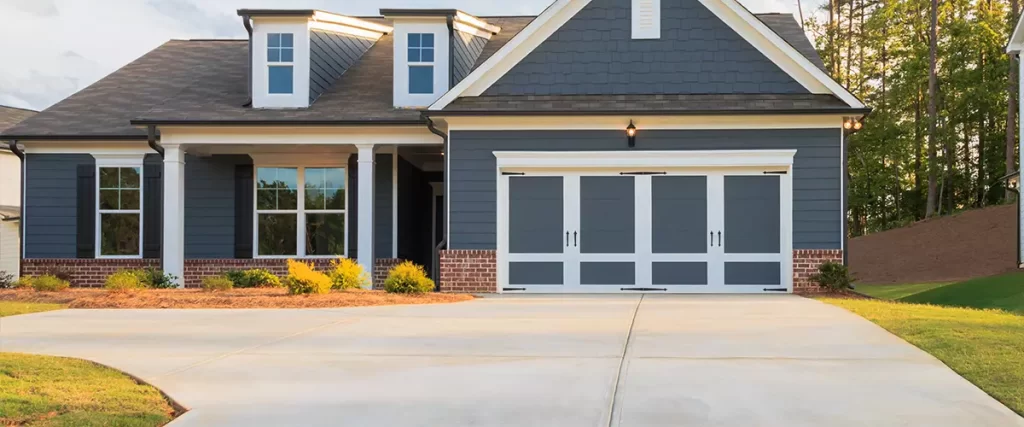 3 Reasons Why Getting A Driveway Is Worthwhile
Driveways are efficient home upgrades with instant results. They're beneficial for you, your car, and your property. Here are 3 popular reasons our clients wanted to driveway installation.
Driveways can significantly enhance the curb appeal of your property, acting as functional artwork that greets guests as they arrive. A well-designed driveway harmonizes with the overall aesthetic of your home and the surrounding landscape, serving as the perfect introduction to your property.
It's like setting the stage—your driveway can either create a welcoming, coordinated look, or it can be a luxurious statement piece that adds a touch of elegance or a pop of style.
Investing in a driveway installation offers an added layer of protection for your vehicle. A well-constructed driveway provides a dedicated and secure place for parking, thus reducing the risk of accidental damage from street traffic. It also minimizes exposure to potential vandalism or theft, as a car kept on a private driveway is naturally more secure than one parked on the street.
In addition, driveways can help reduce wear and tear on your vehicle. The smooth, even surface of a driveway reduces the amount of debris that can scratch the paint or get lodged in undercarriage components, which can cause damage over time. Add a carport to your driveway and you'll take this benefit even further!
A driveway installation can considerably contribute to increasing your property's overall value. Potential homebuyers often look for properties that offer convenience, and a well-constructed driveway is a clear indication of that. It suggests that the property is well-maintained and cared for. This can make your property stand out in a competitive market, attracting serious buyers and potentially prompting faster sales.
Furthermore, specialty driveways featuring custom designs or high-end materials such as pavers or stamped concrete can act as a luxury upgrade, potentially increasing the home's resale value even further. In essence, a driveway is more than just an aesthetic addition; it's a sound financial investment that can yield significant returns when selling your home.
When choosing the material for your driveway installation, you'll want to consider a variety of factors including climate, aesthetics, cost, maintenance needs, and durability. Here are the most common materials homeowners in Plano, TX, and beyond use for their driveways:
Asphalt driveways are a popular choice for many homeowners due to their durability and cost-effectiveness. These driveways can withstand harsh weather conditions and are relatively easy to repair if damage occurs. However, they require regular maintenance in the form of seal coating every 2-5 years.
Asphalt driveways typically cost between $2-$5 per square foot. Given this, the total cost for an average two-car driveway (which is roughly 20 feet wide and 20 feet long) would be between $1,600 and $4,000. However, regular maintenance, including seal coating every 2-5 years, may add to the overall cost.
Concrete driveways are another common choice, valued for their longevity and low maintenance needs. They can be finished in a variety of ways for a more customized look. However, concrete can be more costly than asphalt and may be prone to cracking in colder climates.
Concrete driveways, on the other hand, are slightly more expensive, with costs ranging from $3-$10 per square foot. Therefore, the complete driveway installation cost for an average-sized two-car driveway would be between $2,400 and $8,000.
For those looking for a more aesthetically pleasing option, driveway pavers made from brick, cobblestone, or concrete are often a great choice. These driveways can be customized in various colors and patterns to enhance curb appeal. While they require a higher initial investment, their durability and easy repair make them a worthwhile consideration.
Paver driveways featuring brick, cobblestone, or concrete are the most costly, with prices ranging from $10-$50 per square foot, making the total cost for an average-sized driveway between $8,000 and $40,000.
Gravel driveways are the most cost-effective option and are quick to install. They can be a good fit for longer, rural driveways. However, they may require more maintenance, as gravel can shift over time, and they might not be suitable for areas with heavy snowfall.
In contrast, gravel driveways are the least expensive option, costing between $1-$3 per square foot. Hence, a typical two-car driveway would cost between $800 and $2,400.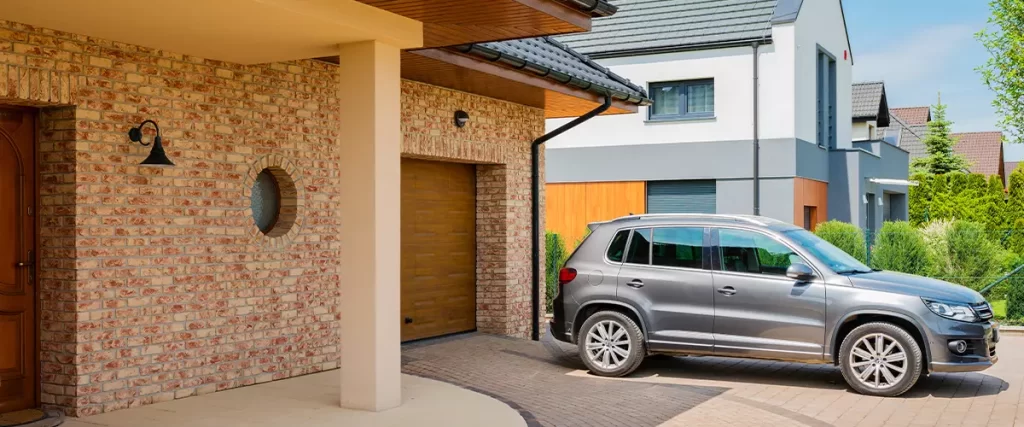 Driveway Installation Cost In Plano, TX
| MATERIAL | COST PER SQUARE FOOT |
| --- | --- |
| Grass | $4 – $12 |
| Chip Seal | $5 – $10 |
| Asphalt | $7 – $13 |
| Exposed Aggregate | $8 – $12 |
| Concrete | $9 – $24 |
| Gravel | $1 – $10 |
| Pavers | $5 – $50 |
| Heated | $12 – $25 |
| Permeable Pavers | $10 – $70 |
What Influences The Cost Of Building A Driveway
The design of your driveway will be just as distinctive as your home and how you utilize it in your daily life. Consider these additional factors that may affect the cost of your driveway when calculating the final expense.
Your contractor will determine the driveway thickness based on the material and daily weight load requirements. The standard range is four to six inches thick. For heavy vehicles and special equipment, a double layer up to 12 inches may be needed, resulting in increased costs.
Sealing a driveway costs between $160 and $1,000 on top of the installation. It extends the life of asphalt, concrete, and paver driveways, shielding them from water damage, scratches, and wear.
Concrete driveways can be creatively finished to imitate pavers and natural stone. Staining concrete typically costs between $2 and $15 per square foot, while stamping adds an additional $9 to $25 per square foot.
Besides grass, gravel, aggregate, and permeable pavers, thicker materials also offer drainage options. For instance, permeable concrete driveway installation costs $4 to $21 per square foot, while permeable asphalt costs $3 to $5 per square foot. Yard drainage systems range from $2,500 to $8,000, depending on the type of drain.
Are you replacing the old driveway completely? Concrete removal costs $2 to $6 per square foot, while asphalt removal is only $1 to $3. Don't forget to consider junk removal expenses if you're doing it yourself.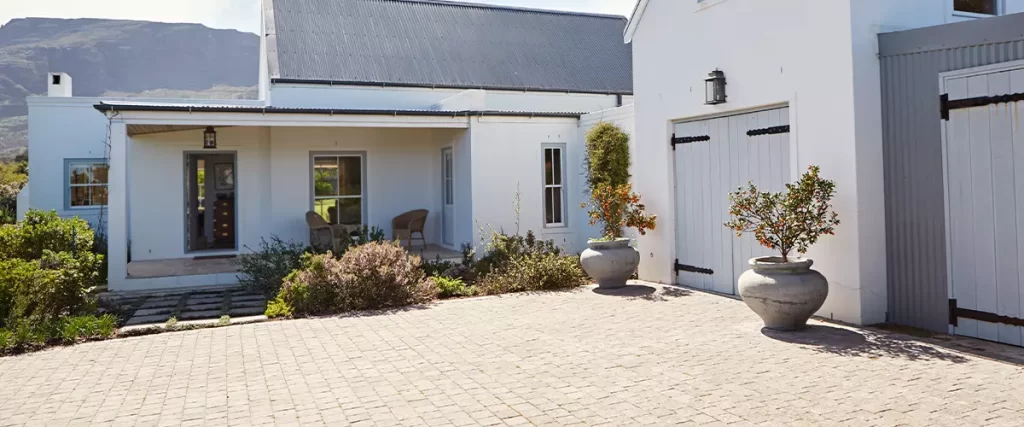 house with stone Driveway Installation In Plano, TX
Hiring a professional for the driveway installation over choosing to DIY has several benefits that are often overlooked.
Let MCM Get You A Beautiful Driveway That You'll Love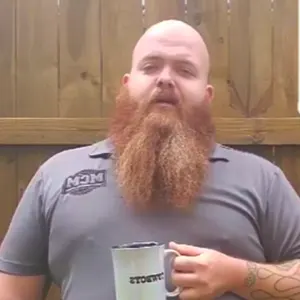 If you are on the fence about getting a new driveway for your home in Plano, TX, or surrounding areas, your decision should be rather simple by now.
It's clear that driveways bring a lot of benefits for your home, your car, and yourself. A quality driveway enhances the value of your home, improves its curb appeal, and protects your car from potential accidents on the street.
Besides, these are affordable upgrades that you can get with a reliable contractor that makes it extremely easy for you to start and go through with this job.
Here at McKinley Construction Management, we're giving you all you need to start this project and make a lasting investment that there's no chance you'll regret – and you have our guarantee for it!
Give us a call at (469) 583-6213 or request your free quote from the button below, and let's talk!