Pergola Installation In Plano, Mckinney, Frisco, And More Of TX
Looking to get some more shade in your outdoor space? Pergolas are the perfect addition to make it happen!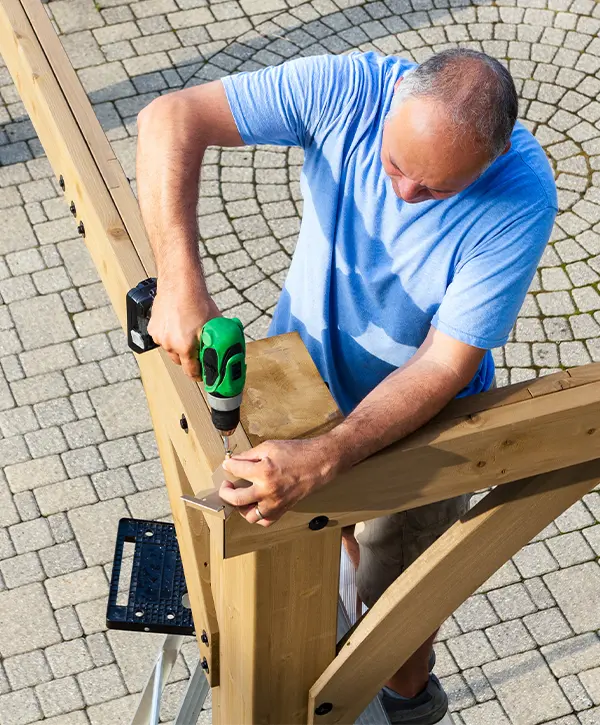 Texas summers are scorching hot, and you know it. And if you want to spend time outdoors, lying in the sun is a terrible idea. Our solution is simple… add a pergola and enjoy the comfort and shelter that it provides, plus the beauty that comes with it.
Here at McKinley Construction Management, pergolas are part of most outdoor living spaces that we build. They're highly functional and beautiful and most definitely needed to avoid the hot Texas sun.
If a pergola installation in Plano, TX, or surrounding areas sparks your interest, let's see why this investment simply makes sense.
We'll take your project a step further with:
Benefits Of Adding A Pergola
Besides the obvious reason, which is to add shade, a pergola will mean a lot more to your outdoor space.
1. It Complements The Outdoor Space
A pergola serves as a visually appealing accent piece that enhances the overall aesthetic of your yard. It introduces architectural beauty, creating a well-defined area that can be used for various activities. It also serves as an exceptional framework for your favorite vines or climber plants.
2. Great Place To Entertain Your Guests
Pergolas provide a naturally inviting space for entertaining guests. It's an ideal spot for hosting outdoor dinner parties, family gatherings, or casual weekend brunches. The structure of a pergola offers a unique and enjoyable ambiance, blending the freshness of the outdoors with a sense of privacy and comfort. Add some outdoor furniture and a fire pit, and you're all set!
3. Uplifts Your Property's Curb Appeal
Adding a pergola to your property not only uplifts its curb appeal but also adds a distinct element of sophistication, making the property appear more expensive. By showcasing a stylish and well-crafted pergola, potential buyers or visitors may perceive your property to be of higher value due to this additional outdoor amenity. Even if you don't want to sell the place, your neighbors will envy you for this beautiful addition.
4. 24/7, 365 Days A Year Entertainment
A pergola allows you to exploit your outdoor space no matter the season or weather. During the hot Texas summer, get a fan or a misting system and enjoy your pergola to the fullest. You can install retractable shades or curtains to shield the area from wind and rain in the cooler months while still enjoying the beauty of your outdoor space. In other words, a pergola gives you a cheat code to trick both the hot and the colder weather.
Pergola Material Selection
If getting a pergola is starting to sound like a great idea, you'll want to get a quality one. here are some materials that you can choose from.
One of the most common materials used for pergolas is wood. It offers a natural look that blends seamlessly with garden settings. Cedar and redwood are popular choices for their resistance to weather, rot, and insects.
If you're looking for a low-maintenance option, vinyl could be a perfect choice. It is weather-resistant and easy to clean. However, it doesn't offer the same warmth and texture as wood.
Metal pergolas are sturdy and durable. They can withstand harsh weather conditions and are resistant to rot and insects. Aluminum and steel are typical metal choices.
Fiberglass pergolas are light, strong, and less susceptible to warping than wood. They require minimal maintenance and can be painted to match the exterior of your home.
For a more traditional or rustic look, brick or stone can be used. These materials are exceptionally durable and can withstand various weather conditions, but they require a skilled mason to install.
Hear from Delighted Homeowners
Through our client's stories you can see the kind of service you'll receive on your project. We take pride in building some of the best pergolas that homeowners in northern Texas have ever seen. Here's what your neighbors say about us.
McKinley did a fantastic job on the expansion of our patio and construction of our outdoor kitchen! They were great to work with, and their work was top notch!
We just received our quote. The consultation is worth every minute. Cody knows his business he is creative and provides ideas that enhance what you have thought and provide fresh new innovative solutions.
Prefabricated Vs. Custom Pergolas
If you're not completely decided if you want a custom or a prefabricated pergola, here are the pros and cons of each option.
| Aspect | Prefabricated Pergolas | Custom Pergolas |
| --- | --- | --- |
| Cost | Cost-effective | Higher cost |
| Installation | Quick installation | Longer lead time |
| Convenience | Easy installation with instructions | May require professional installation |
| Customization | Limited customization | Tailored design |
| Design Choices | Standard styles and finishes | Unique aesthetic |
| Quality | Variable quality | Higher quality materials |
| Aesthetic | Generic design | Unique and personalized |
| Fit | May not fit space perfectly | Perfect fit for the space |
| Property Value | No significant impact | Potential increase in property value |
Pergola Cost In Plano, TX
Here's a general overview of the cost range for different materials commonly used in pergola construction:
Pergolas Costs made from Aluminum
Fiberglass Pergolas Costs
Pergolas Costs made From Steel or Iron
It's important to note that these cost ranges are rough estimates and can vary widely based on your location, the specific materials chosen, additional features, and labor costs. If you want an accurate pricing estimate, request a free quote!
Get Your Pergola With An Outdoors Expert
Working with a professional for your pergola installation offers numerous advantages:
Outdoor professionals have a wide range of experience in installing pergolas of all designs, sizes, and materials. They understand the nuances of the project and can foresee potential problems, ensuring a smooth and efficient installation process. Besides, if you want a custom pergola exclusively made to match your outdoor space, you'll want a pro to ensure a lasting investment.
Professionals can provide custom design services, tailoring your pergola to your specific requirements and aesthetic preferences. They can offer advice on the best designs, materials, and finishes to complement your outdoor space. Prefabricated pergolas are still great, but they're neither unique nor personalized, so they'll be more difficult to match them to your home.
Though the upfront cost may seem higher, a professionally installed pergola can offer superior durability and longevity, reducing the need for costly repairs or replacements in the future. Additionally, a well-designed and installed pergola can enhance the value and appeal of your property. Even if it's a prefabricated pergola, installing it yourself and missing an important step can cause the structure to fail and provoke accidents you'd rather avoid.
The Best Time To Get Your Pergola - With The Best Installer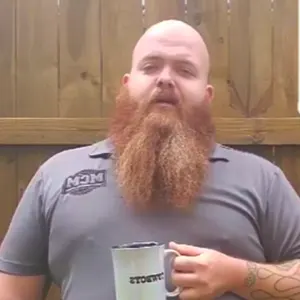 There's no way around this, but pergolas are an addition that will complement your outdoor space and make it much better than it was before.
Extra shade, a perfect place to kick back with your friends or loved ones, increased home value, and an overall better home aesthetic make this an investment that you just shouldn't miss for your property.
With McKinley Construction Management, you're ensured a beautiful, highly functional pergola that's not just built to last but to entertain everyone in your family.
We've got years of experience with outdoor spaces, and if you want a custom pergola that defines your lifestyle and matches the rest of your home, this is your chance to get it!
Contact us at (469) 583-6213 or request a free quote and make the first step towards this awesome home upgrade!