Outdoor Kitchen Designer In Plano, Mckinney, Frisco, Carrollton, And More Of TX
Welcome to your destination for exquisite outdoor living spaces in Plano, TX.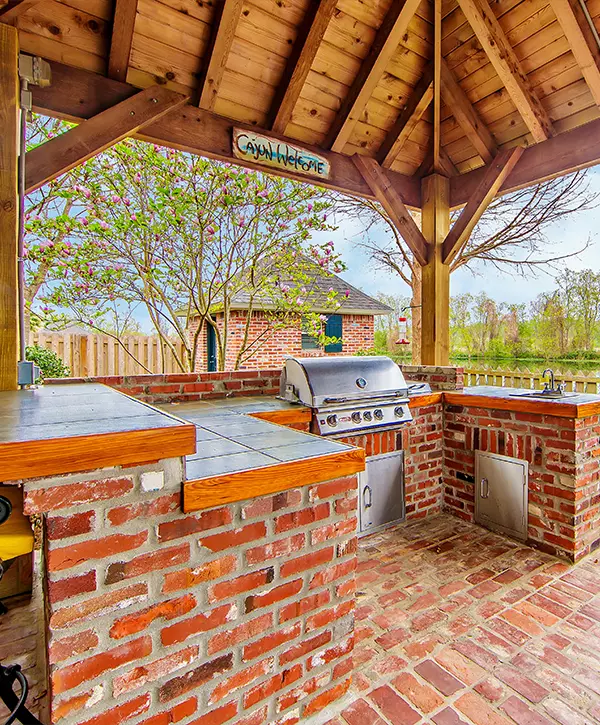 We specialize in designing and building custom outdoor kitchens that elevate the art of outdoor entertaining and create memorable experiences for homeowners.
Our team of experienced designers and skilled craftsmen is dedicated to bringing your vision to life, ensuring that your backyard becomes a captivating oasis where culinary delights meet the joys of outdoor living. Explore our services, get inspired by our portfolio, and hear what our satisfied clients have to say.
Witness the McKinley difference that includes:
Benefits of Having an Outdoor Kitchen Designer
When you choose us as your outdoor kitchen designer, you unlock a world of benefits that simplify the process and ensure your dream outdoor kitchen becomes a reality.
Expertly Designed Outdoor Kitchen Space
Our skilled designers bring years of experience and creative flair to the table, ensuring your outdoor kitchen space is optimized for functionality and beauty. With a wide array of outdoor kitchen ideas and the latest design software at our disposal, we tailor the layout, grill island appliance arrangement, and storage spaces to suit your unique needs.
Effortless and Time-Saving Process
Designing an outdoor kitchen can be overwhelming, but it's a breeze with us. Simply share your vision, and we'll handle the rest. Our advanced design tools allow you to visualize different layouts and accessories with just a few clicks, streamlining the decision-making process and saving you valuable time.
Access to a Vast Array of Outdoor Kitchen Accessories
We keep up with the latest trends and innovations from appliances to cabinets and everything in between. Our extensive knowledge ensures you have access to a wide range of accessories, helping you create a stylish and functional outdoor kitchen that suits your taste and budget.
Maximizing Space and Cost-Efficiency
Our designers are experts at maximizing your outdoor space to its full potential. We understand the importance of ample counter space for preparation and entertaining. Moreover, we provide cost-effective solutions that keep your project on track without compromising on quality.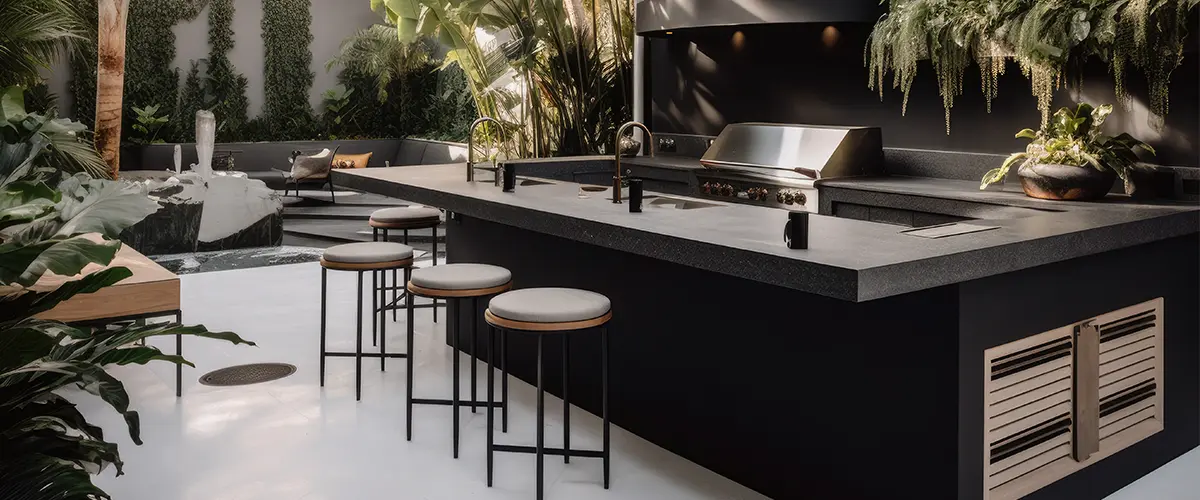 Choosing us as your outdoor kitchen designer and builders means embarking on a seamless journey toward your ideal outdoor culinary haven. Get in touch with us today for a free quote and take the first step toward creating a stunning outdoor living space!
See Our Commitment To Excellence
From seamless design processes to exceptional craftsmanship, their testimonials paint a vivid picture of our passion and dedication to every outdoor kitchen project. Discover how we've turned their outdoor dreams into a reality and get inspired for your own transformational journey.
McKinley did a fantastic job on the expansion of our patio and construction of our outdoor kitchen! They were great to work with, and their work was top notch!
We just received our quote. The consultation is worth every minute. Cody knows his business he is creative and provides ideas that enhance what you have thought and provide fresh new innovative solutions.
Choosing the Perfect Layout: Creating Your Ideal Outdoor Kitchen Flow
When it comes to designing your dream outdoor kitchen, selecting the perfect layout is a crucial step. The layout sets the foundation for the functionality and overall flow of your culinary oasis.
Just like a master chef orchestrates a well-choreographed dance in the kitchen, an expertly designed outdoor kitchen layout ensures smooth movement and seamless interactions among the different cooking and entertaining areas.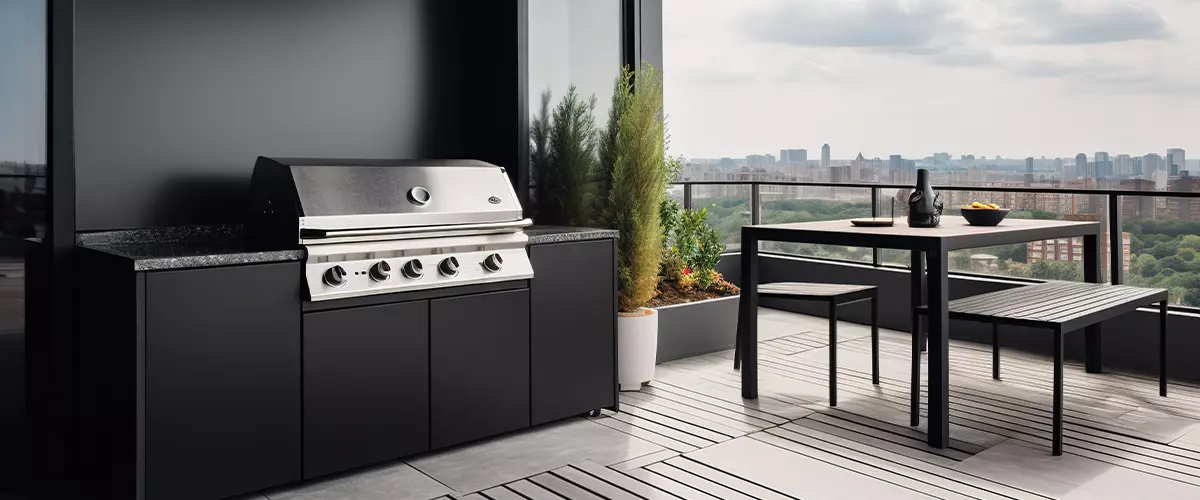 1. Understanding Your Space
Before delving into the world of layout options, it's essential to assess your outdoor space thoroughly. Our experienced outdoor kitchen designers will visit your property and carefully study the area, taking into account existing structures, landscaping, and other elements. By understanding your outdoor space's unique features, we can craft a layout that maximizes every inch and complements your backyard's natural charm.
2. Tailoring the Layout to Your Needs
Every homeowner has unique preferences and requirements for their outdoor kitchen. Whether you're an avid grill master, a passionate home chef, or someone who loves to host large gatherings, we'll tailor the layout to suit your specific needs. During our initial consultations, we'll discuss your culinary habits, entertainment style, and the number of people you typically host. This information will guide us in creating a layout that caters to your lifestyle, ensuring your outdoor kitchen becomes an extension of your personality and culinary passion.
3. Exploring Layout Options
Our team of outdoor kitchen designers will present you with various layout options, each designed to enhance different aspects of your cooking and entertaining experience. Some popular layouts include:
4. Emphasizing Functionality and Safety
At McKinley Construction Management, we prioritize functionality and safety in every layout we design. Placing the grill and cooking appliances away from high-traffic areas and seating zones ensures a safe and enjoyable experience for everyone. We also consider the positioning of storage cabinets, refrigerators, and other elements, ensuring they are easily accessible during meal preparation and gatherings.
5. Harmonizing with Your Outdoor Living Space
A well-designed outdoor kitchen layout seamlessly integrates with the surrounding outdoor living space, such as the dining area, pool, and patio. By creating a harmonious flow between these areas, your outdoor kitchen becomes the heart of your backyard oasis, enhancing the overall ambiance and making it a place where family and friends naturally gather.
Contact us today for a free consultation and take the first step toward transforming your outdoor space into a truly extraordinary retreat.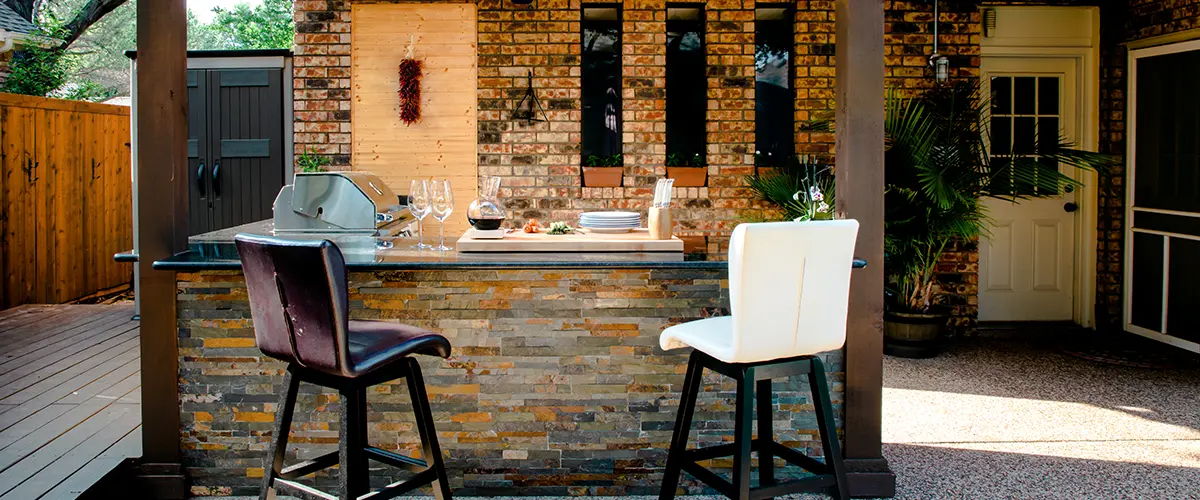 Outdoor Kitchen Design Ideas For You To Consider
Remember, each outdoor kitchen is a unique reflection of the homeowner's style and preferences. Whether you prefer a cozy space for intimate family gatherings or a grand setup for hosting extravagant parties, our team of skilled designers and contractors will bring your outdoor kitchen vision to life, providing a delightful space where friends and family can gather, create memories, and savor the joys of outdoor living.
Open-Air Entertainment Hub
Create an open-air entertainment hub in your backyard, featuring a custom outdoor kitchen that encourages guests to mingle and enjoy delicious meals while embracing the beauty of your outdoor living space.
Arrange your grill island appliances strategically, ensuring a practical and efficient workspace for preparing scrumptious meals while keeping all your cooking essentials within reach.
Maximized Storage and Counter Space
Incorporate clever storage solutions and ample counter space to keep your outdoor kitchen organized and functional, allowing you to focus on the joys of cooking and entertaining.
Our designers are experts at maximizing your outdoor space to its full potential. We understand the importance of ample counter space for preparation and entertaining. Moreover, we provide cost-effective solutions that keep your project on track without compromising on quality.
Design an outdoor kitchen that caters to your family's needs, with kid-friendly zones, practical storage, and durable materials that stand up to the wear and tear of outdoor play.
Infuse a touch of rustic elegance into your dream outdoor kitchen by using natural stone elements, creating a warm and inviting ambiance that complements your backyard's charm.
Weather-Resistant Materials
Opt for weather-resistant materials and appliances to ensure your outdoor kitchen withstands the elements and remains a focal point of enjoyment all year round.
Entertainment Centerpiece
Turn your outdoor kitchen into the centerpiece of your outdoor living area, complete with a TV screen for watching the big game or hosting movie nights under the stars.
Whether you have plenty of design ideas or want curated suggestions from the top outdoor kitchen designer in Plano and the surrounding areas, we're here to build you a truly extraordinary outdoor kitchen.
Outdoor Kitchen Designer FAQs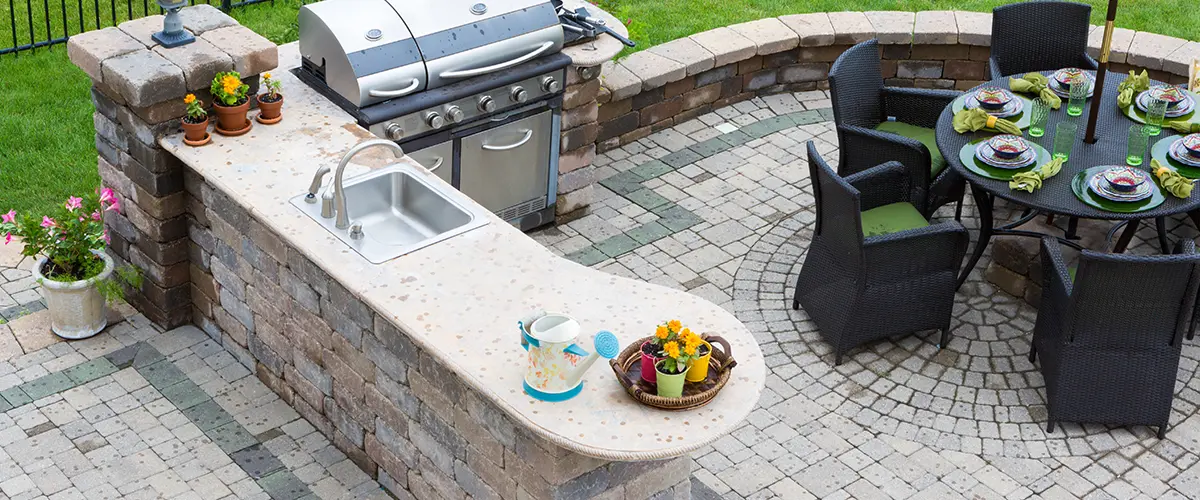 Elevate Your Outdoor Living with a Custom Outdoor Kitchen in Plano, TX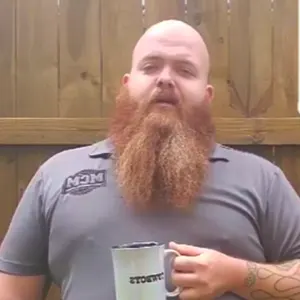 From envisioning the perfect layout to using cutting-edge design software, we ensure every detail is meticulously planned. Embrace the joys of outdoor living and entertaining with an outdoor kitchen designed to impress.
Contact us at (469) 583-6213 for a free consultation, and let's embark on a journey to create your dream outdoor kitchen that will become the envy of Plano.