The Best Deck Building In Frisco, TX
Get a safe, reliable, and beautifully made deck that's sure to entertain your family!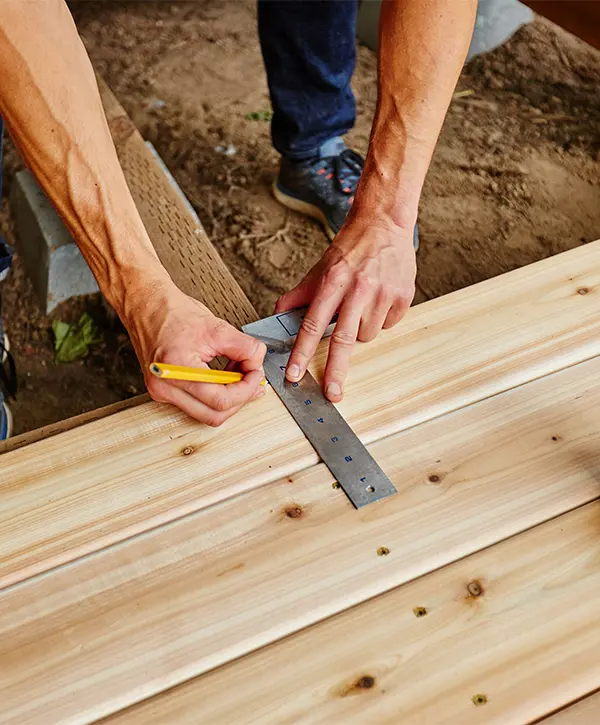 If you've been looking for a reliable deck building service in Frisco, TX, you're in the right place.
McKinney Construction Management started in 2015 with one goal in mind: to create aesthetic and reliable decks that offer you the perfect place to kick back with your loved ones and relax.
With us, you can expect professional and high-quality service throughout the entire process. We will handle everything including deck design, permits, maintenance, and ensuring it meets your expectations.
A Deck Building Project That Keeps On Giving
Make your project flow seamlessly and take full advantage of a service that takes care of everything!
Get Your Deck Building In Frisco, TX, From Your Most Trusted Designer
Decks are beautiful structures that improve your home's aesthetics and boost your property's value from day one. But to ensure this happens, your new deck must follow certain guidelines.
At McKinney Construction Management, your deck building in Frisco, TX, is in the best hands possible. You'll work with skilled deck builders, and we'll create the ideal deck design that'll match your needs and preferences.
During the project, we'll ensure your vision remains a priority, and the end product will reflect that. You'll get to host the best outdoor family gatherings on a deck that's safe, beautiful, and spacious enough to accommodate everyone you care about!
Check out our deck building offer in Frisco, TX! Get the best pros in town on your upcoming deck building project and ensure you're getting high quality and professionalism at every step.
Our Customers In Frisco, TX, Love Their New Decks
We've helped hundreds of homeowners throughout Frisco and surrounding areas. Chances are, we've probably built something for your neighbors too! This is what people say about working with a top-tier contractor.
It was a pleasure working with Chris and his crew! Chris was always quick to respond and answered any questions I had. He also took the time to research plants that would fit our lifestyle and ones that I would really love, he nailed it! I highly recommend MCM and will use them again!
Cody and Chris with McKinley Construction Management are amazing! They have been a joy to work with though multiple home projects that happened in very short time. They are professional and take a lot of pride in their work. I knew I was in good hands right away. They are so open to the vision for my home and even added their expertise to make the results perfect!
Type Of Upgrades And Materials
When it comes to building a deck in Frisco, TX, there are many materials and upgrades available. During our consultation, we can provide you with a comprehensive list of options. However, for now, let's discuss the most frequently chosen materials by our clients.
The most serious deck issues come from its frame, and since the frame is what keeps your structure up, this means the deck frame needs to be highly reliable, durable, and strong.
Grade 1 pressure-treated lumber remains a popular material choice for deck framing. However, even ground-contact pressure-treated lumber that's constantly treated will eventually rot and get damaged by termites.
Metal frames, on the other hand, are stronger, more durable, and a lot more reliable than wood. In addition, steel doesn't require the maintenance and attention that wood does.
One of the best metal frames on the market is Fortress Building Products, which we recommend if you want a deck that'll stand the test of time.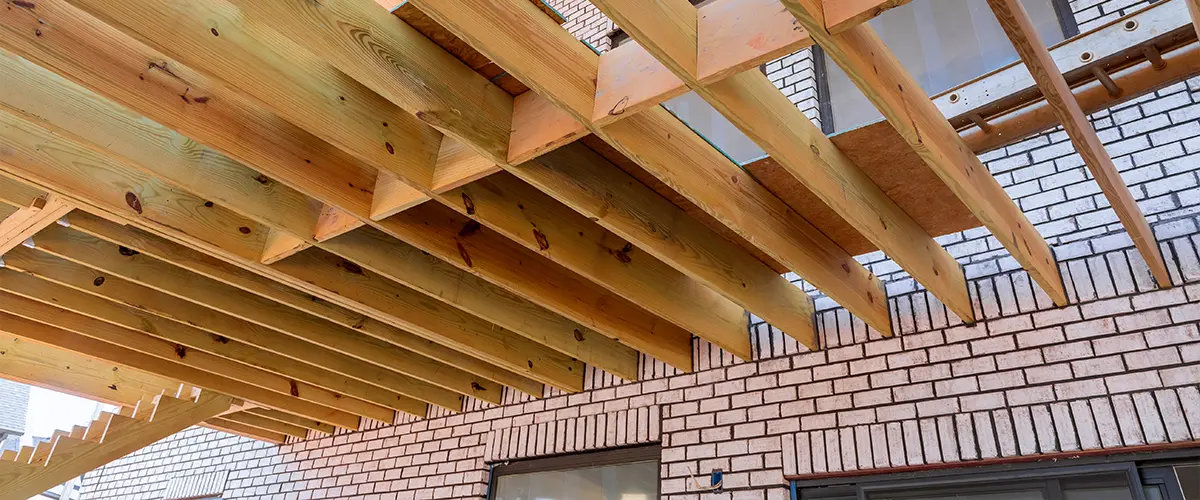 The appearance and usability of your outdoor space largely depend on the deck surface. Therefore, it is important to choose a surface that looks elegant and also serves your practical needs.
Choosing hardwood species such as Ipe, mahogany, tigerwood, or redwood will give your deck a more upscale and natural appearance, but they come with a higher cost than the commonly used cedar or pressure-treated lumber.
If you want to minimize the time and money spent on cleaning your deck, it's best to go for composite decking as the material choice. This material is manufactured with recycled plastics and wood fibers, giving them increased durability, strength, and low-maintenance properties.
Here at MCM, we work with top brands in the decking industry, like Trex, TimberTech, and Fiberon.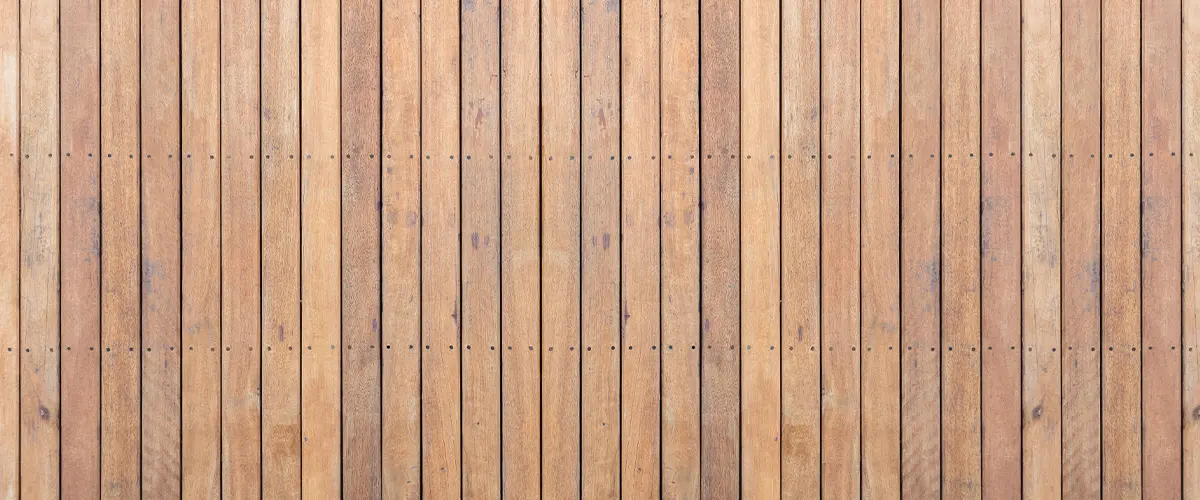 For raised decks, it is necessary to have railings. Railings provide both comfort and a strong sense of safety but also complete the look of your deck.
We recommend that many of our customers choose composite or aluminum railings instead of wood, which is the traditional option. Composite railings offer greater durability and aesthetic appeal than wood, while aluminum is a high-end choice.
Aluminum railings are extremely safe and fairly easy to match with your deck. Besides, they give a beautiful upscale look to your deck, making it seem more expensive than it really is.
Westbury Aluminum Railings are some of the best metal railings on the market, and they're a much better investment than both composite and wood rails.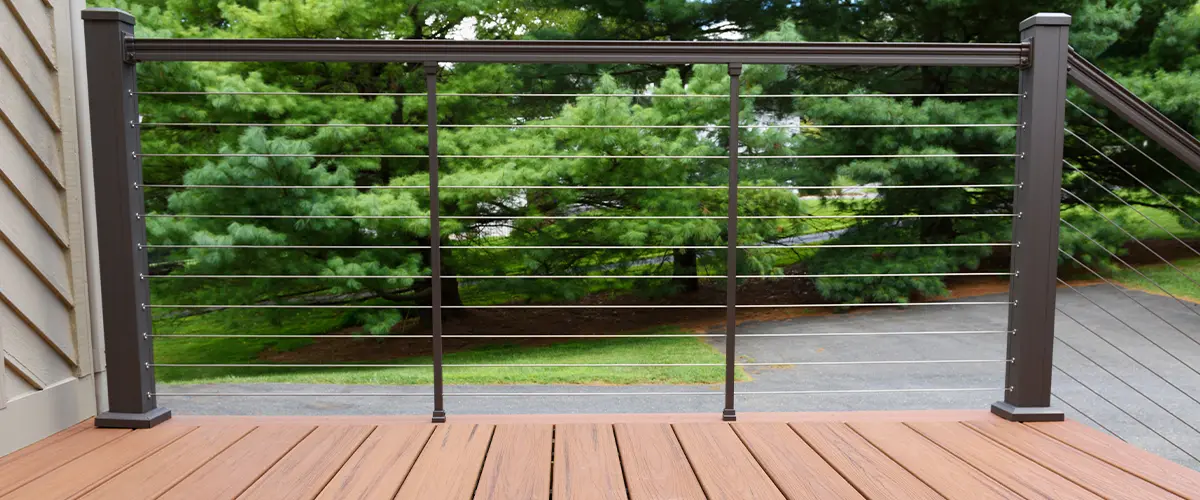 Lights on your deck, particularly at night, provide a feeling of safety and comfort similar to railings. If your deck has stairs, it is crucial to have stair lights, particularly elevated ones.
Lighting options are up to you. We recommend using a warm light, not too strong, but powerful enough so you can see at night. Low-voltage lights are great for creating a relaxing atmosphere in your backyard as well.
We suggest our customers consider multiple options while keeping two important things in mind: choose low-voltage lighting that has a long lifespan. This will prevent a high electricity bill and avoid the need for replacement in just a few years.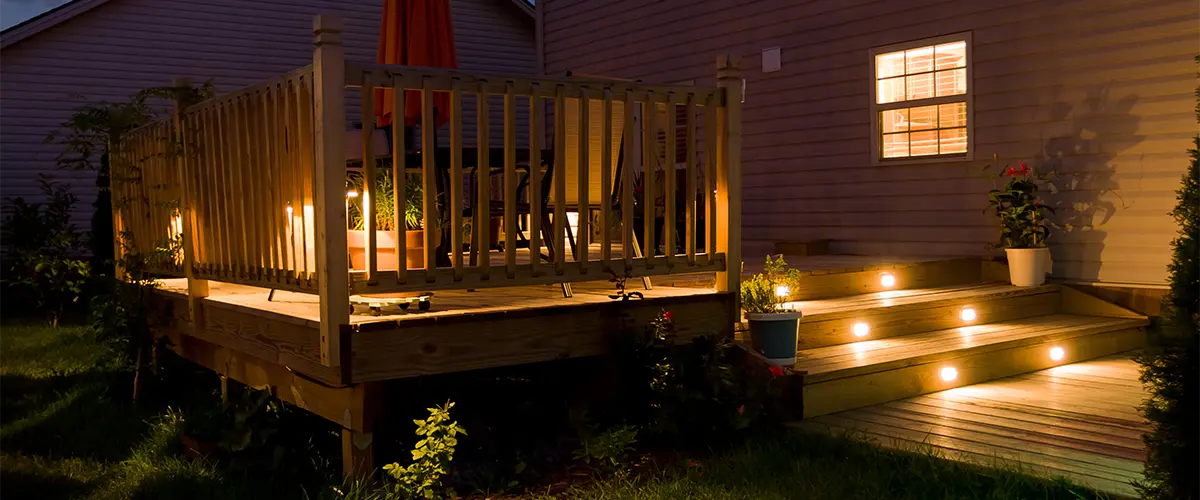 Deck Building In Frisco, TX, Made Easy
We know working with contractors can be stressful, so we developed a simple process that puts no pressure on you and your loved ones. We made it super easy for you to start your deck building in Frisco, TX, right now!

Get in touch, and let's devise a plan!

When everything is ready, we start working!

Your deck is ready to entertain – start enjoying it!
Frequently Asked Questions
The Perfect Time For A Well-Deserved Upgrade
If you're looking to get your deck building in Frisco, TX, started, this is the best time to do so!
With McKinney Construction Management, you've ensured a smooth ride and amazing deck construction that's ready to entertain all your friends!
We focus on building a safe, reliable, and beautiful feature that complements your outdoor space and makes your backyard the most entertaining place on your entire property.
Besides this, you'll also receive:
The Best Decision For Your Outdoor Space Awaits You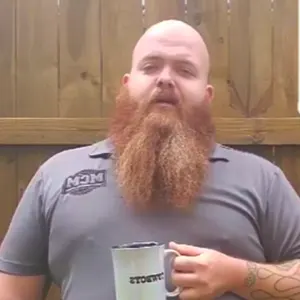 Call us today at (469) 583-6213 to discuss your upcoming deck building in Frisco, TX, or request your free quote from the button below and we'll circle back as soon as possible!