The Best Outdoor Living Spaces In Frisco, TX
Ready to take your outdoor space to the next level? You know what to do!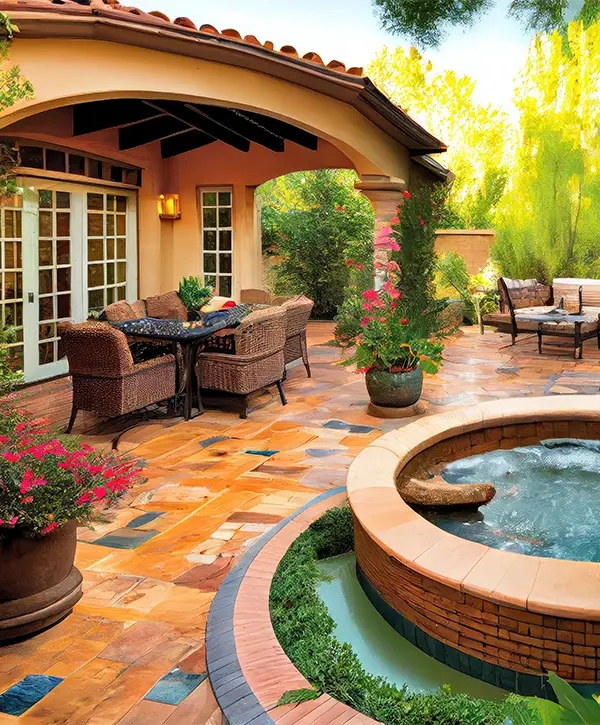 Are you prepared to transform your backyard into an amazing outdoor area where you can finally have all the family together?
At McKinney Construction Management, we prioritize your needs and preferences to provide you with an excellent service that will bring the best out of your backyard.
Enjoy a team of highly qualified designers, outdoor architects, and installers who are dependable and will work to ensure your complete satisfaction with your outdoor space.
You'll absolutely love the end result just as much as the process!
An Outdoor Living Space That Makes Your Investment Worth It!
Our complete service is designed to create a beautiful outdoor space for you and your family to enjoy and make lasting memories together. We want you to be completely satisfied with your investment, so we're always ready to take it a step further.
Spectacular Outdoor Living Spaces With MCM
An outdoor living space is ideal for hosting a barbecue or family reunion. It also makes for a great place to relax with friends or catch a Texas Longhorns game with some chilled beer.
No matter how you put it, creating a relaxing oasis in your backyard brings only benefits. More time in the sun, more peace of mind, and a more enjoyable day overall.
At MCM, we use top-notch outdoor materials and high-quality design to create a breathtaking outdoor space that will last for a long time and provide ample entertainment for everyone.
Homeowners In Frisco Love Working With Real Pros!
Many Frisco, TX homeowners have benefited from our services to enhance their backyard's comfort and functionality. Read on to see what they have to say about working with our top-notch outdoor contractor!
We had an awesome experience with this company. Cody and Chris were a pleasure to work with, explained every step of the fence and deck project we had done, were on time, job was completed sooner than quoted, and we plan to use them for more projects in the future.
Anyone looking to upgrade or remodel your backyard? If so, I highly recommend Cody and Chris with MCM – McKinney Construction Management. These guys were so great to work with, great guys, reliable, on time, attention to detail, listened and fixed if needed -all my changes or ideas.
Type Of Upgrades And Materials
In Frisco, TX, homeowners prefer various outdoor living spaces for their backyards to create a comfortable and relaxing ambiance. This may include a deck with outdoor furniture, a pergola with a paver patio, or a small gazebo set amidst a beautiful landscape. Let's explore some of the popular options.
A Deck With Outdoor Furniture
One of the oldest outdoor features homeowners add to their homes are decks, typically made of pressure-treated lumber, cedar, or composite materials like wood.
Elevated composite decks are a great choice because they need very little upkeep and provide a wonderful spot to unwind. With the addition of outdoor furniture, you can create an appealing outdoor living area perfect for hosting gatherings.
To top things off, you can also get a jacuzzi and a large awning for some shade.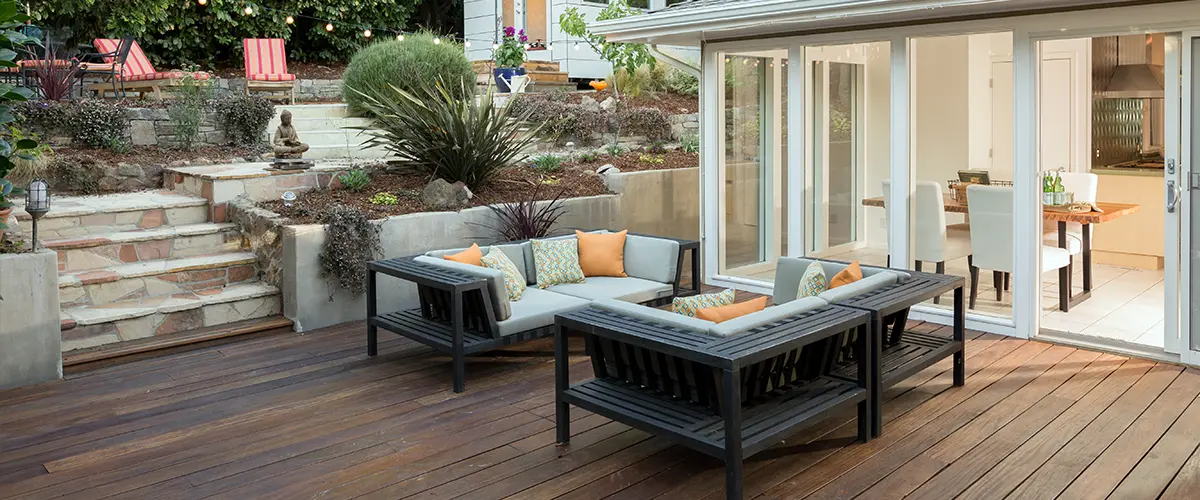 Pergolas are popular outdoor structures that can be a great foundation for creating a comfortable outdoor living space. They typically have four posts and a roof, providing shade and comfort for your family. Pergolas can either be prefabricated or custom-made, each with its own advantages and disadvantages.
We typically enhance our pergolas by adding a paver patio and outdoor furniture that can cater to many guests to attain a complete and functional look.
To top things off, we'd recommend a fireplace to create a cozy mood for everyone.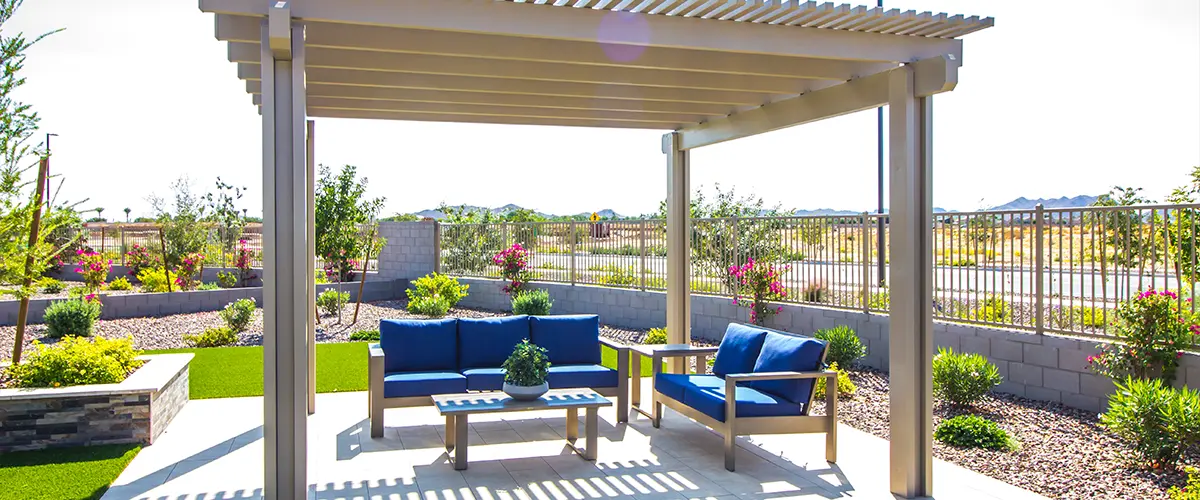 Gazebos are ideal for intimate social gatherings with a small group of friends where you can enjoy a cup of coffee together. They are affordable, easy to build, and come in prefabricated options. However, they are not very spacious.
Many clients choose to add a gazebo to their backyard landscape to enjoy watching the birds and plants around them.
You can attract wildlife and benefit nature by incorporating flowers, plants, trees, bushes, and a patch of grass into your landscape.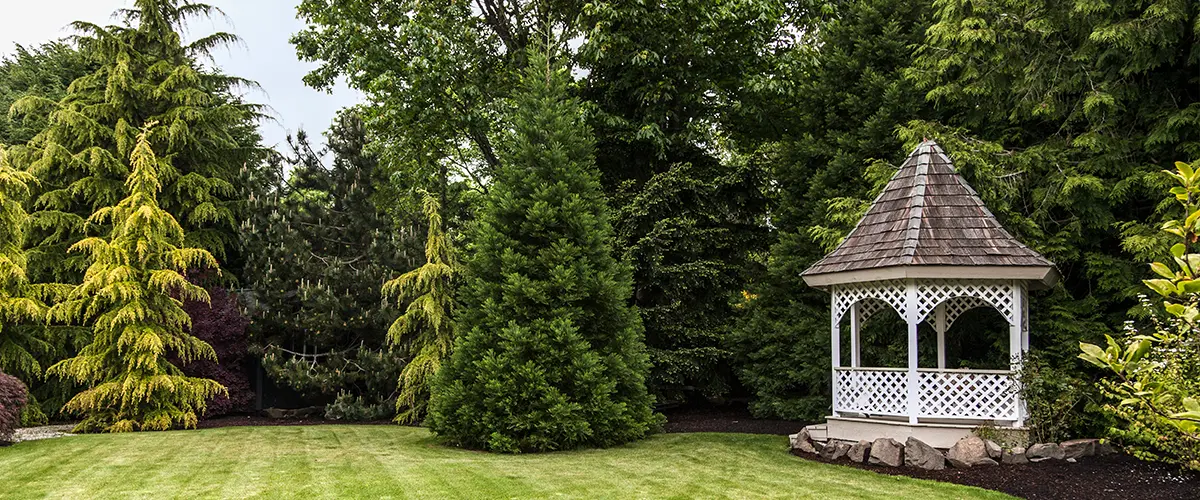 Having an outdoor kitchen can make your outdoor space more functional and convenient, as you won't have to keep going back and forth to the indoor kitchen while cooking or dining outside.
These are some of the most popular requests for homeowners in Frisco, TX, and we love building them just as much as we love spending time in them.
Outdoor kitchens will need a sink, a countertop, and some cabinets – and you're all set!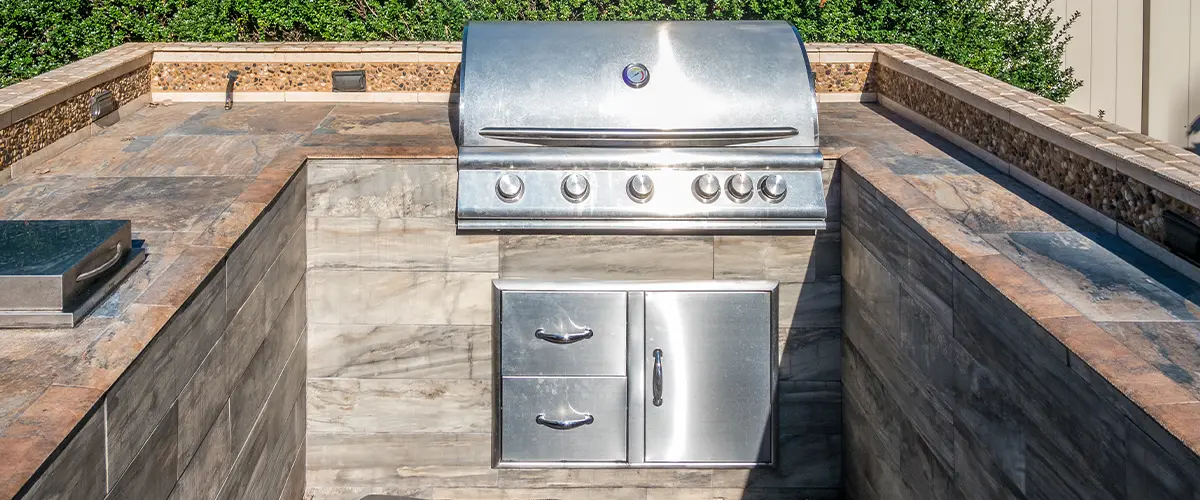 It's So Much Easier Than You'd Think!
Our process is designed to prioritize both urgency and comfort while ensuring the quality of your outdoor space remains intact. We work efficiently and effectively to bring your vision to life in three clear steps that have resulted in a 100% success rate for all of our past projects. Rest assured, our process will ensure your project is successful too!

Get in touch, and let's devise a plan!

When everything is ready, we start working!

Your new outdoor living space is ready – start enjoying it!
Frequently Asked Questions
Turn Every Head In The Neighborhood With A Spectacular Outdoor Space!
Give your family with a designated area that promotes well-being and relaxation, or create a space for yourself and your friends to watch the upcoming Longhorns game comfortably.
Our work here at McKinney Construction Services revolves around you and your satisfaction, and we'll go the extra mile to bring your vision to fruition.
We offer a comprehensive outdoor service that handles all your tasks, allowing you to sit back, unwind, and enjoy the experience.
Work with a top-tier contractor and enjoy all the perks that come along:
Take Your Outdoor Living Space To The Next Level Of Comfort!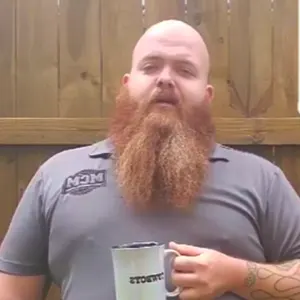 Call us today at (469) 583-6213 to discuss your upcoming outdoor living space in Frisco, TX, or request your free quote from the button below and we'll circle back as soon as possible!