The Best Paver Patio Installation In Frisco, TX
Ready to get a beautiful and high quality paver patio in Frisco?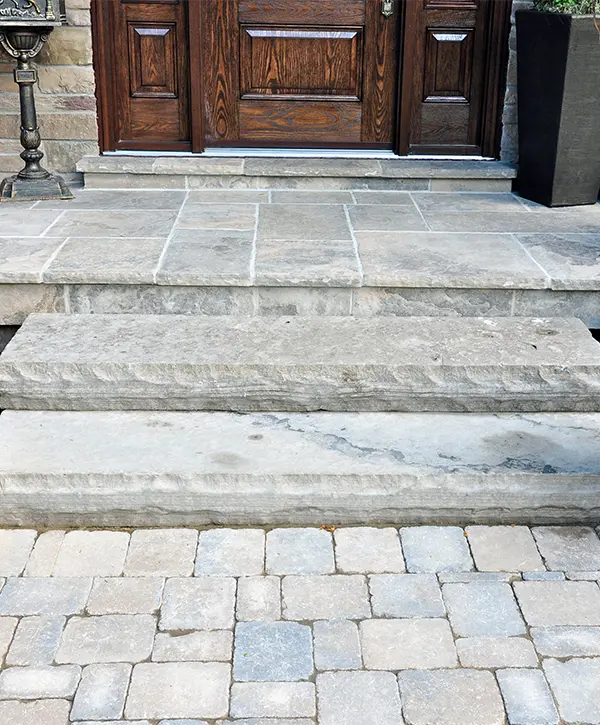 If you want a stunning outdoor patio in Frisco, TX, look no further than McKinney Construction Management!
Since 2015 we've been helping homeowners in Frisco and surrounding areas with one goal: to create gorgeous outdoor spaces that provide homeowners peace of mind and relaxation.
Get ready to receive the best customer service and the highest quality patio paver you'll ever find around here. We take our work a step further than other local contractors because we truly care about your home, time, and investment!
A Patio Paver That Comes With The Best Perks
Our plan is to raise the outdoor remodeling industry by providing homeowners with a complete and quality service that addresses their most pressing concerns. We're taking care of everything so you can sit back, relax, and enjoy getting a quality patio paver!
Get Your Paver Patio Installation In Frisco, TX, From A Trustworthy Professional
McKinney Construction Management will be your best bet if you want to upgrade your current outdoor living space in Frisco, TX, with a quality patio paver.
We're professional outdoor contractors that can turn your yard into an oasis with a beautiful patio that complements the rest of your backyard and boosts its functionality and aesthetics even further!
Your end product will be properly installed, so you won't have to deal with weeds growing between them or pavers sinking. Top-notch work defines us, and you'll get precisely that!
We'll collaborate throughout the process to ensure your wants and needs are always kept at the front and center of our work. By the end of your project, you'll see your vision came to fruition and you can then enjoy an outdoor space that matches your lifestyle!
Our Customers In Frisco Love Their Paver Patios
We've built hundreds of patios for our neighbors, and all of them turned out amazing. Homeowners here in Frisco and surrounding areas love working with us on their outdoor projects, and we love it too! Here's what they say about us:
It was a pleasure working with Chris and his crew! Chris was always quick to respond and answered any questions I had. He also took the time to research plants that would fit our lifestyle and ones that I would really love, he nailed it! I highly recommend MCM and will use them again!
Cody and Chris with McKinley Construction Management are amazing! They have been a joy to work with though multiple home projects that happened in very short time. They are professional and take a lot of pride in their work. I knew I was in good hands right away. They are so open to the vision for my home and even added their expertise to make the results perfect!
Type Of Upgrades And Materials
During our on-site consultation, we'll discuss the most popular options for your outdoor patio upgrade in Frisco, TX, but also cover all the material choices, extra features, and upgrades. Until then, however, let's break down some common choices for Frisco homeowners.
Transform your outdoor patio into a beautiful, atmospheric space with a minimalist shade. It's an easy way to create a designated area for entertaining friends, relaxing, or having fun. 
The shade not only defines the space but also provides protection from harsh sunlight and pesky bugs. Enjoy your mornings, evenings, and entire day in style and comfort.
To create a canopy for shade and decor outside, use light fabric like a curtain or bed sheet and hang it on hooks on your exterior wall using basic tools. 
This will quickly provide a stylish covering over your dining and lounging areas, enabling you to enjoy sunny days outdoors fully.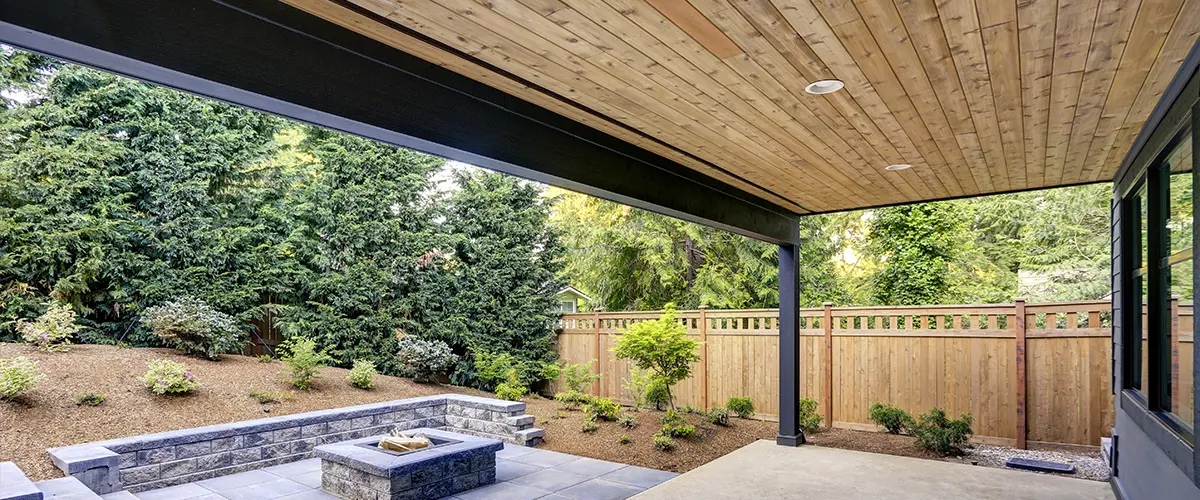 You can enhance your lawn's or garden's appearance and usefulness by adding outdoor furniture. With numerous options available in the market, you can easily find a classic or modern patio set that suits your preferences.
When selecting outdoor furniture, it's important to consider the type of material used. Wicker or metal is durable against weather exposure, while wood may need more upkeep to remain in good shape.
Almost everyone enjoys gathering around a fire pit. Whether you're an adventurous person seeking warmth in the great outdoors or someone who likes to relax and enjoy seasonal traditions, fire pits have something to offer for everyone.
Enjoying a fire pit outdoors with family and friends is a unique experience. It allows you to spend time together under the stars while feeling the cool evening air and hearing the wood crackling. This unforgettable experience can make any outdoor patio more inviting.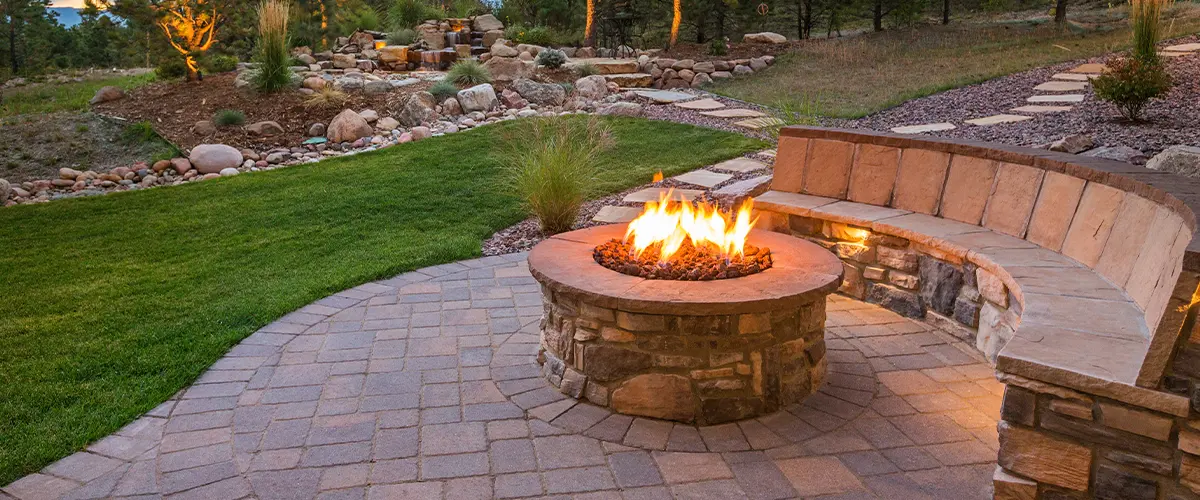 You can consider adding a water feature to make your backyard patio more inviting and relaxing. A wall fountain can be your yard's central focus, while a koi pond can bring natural peace into your space. Moving water sounds calm, and observing aquatic life can be relaxing.
Before adding a water feature to your outdoor patio, make sure to do some research to guarantee that it will match the overall design of your space. With careful planning, you can appreciate the elegance and serenity of a water feature for many years.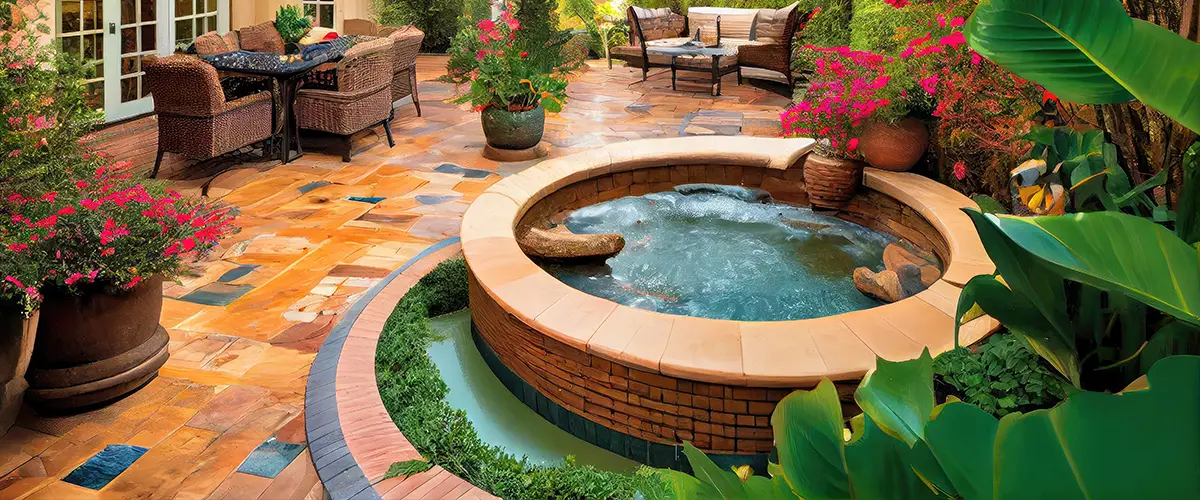 Outdoor lighting is important for safety and for creating a cozy atmosphere in your outdoor living area. Consider the space's specific requirements to choose the best type of lighting, as there are various options available.
Consider adding paver lights to your driveway, footpath, or patio for a classy touch at night.
These durable lights come in the standard brick paver size, enhancing your outdoor experience. You'll be amazed at the difference it makes!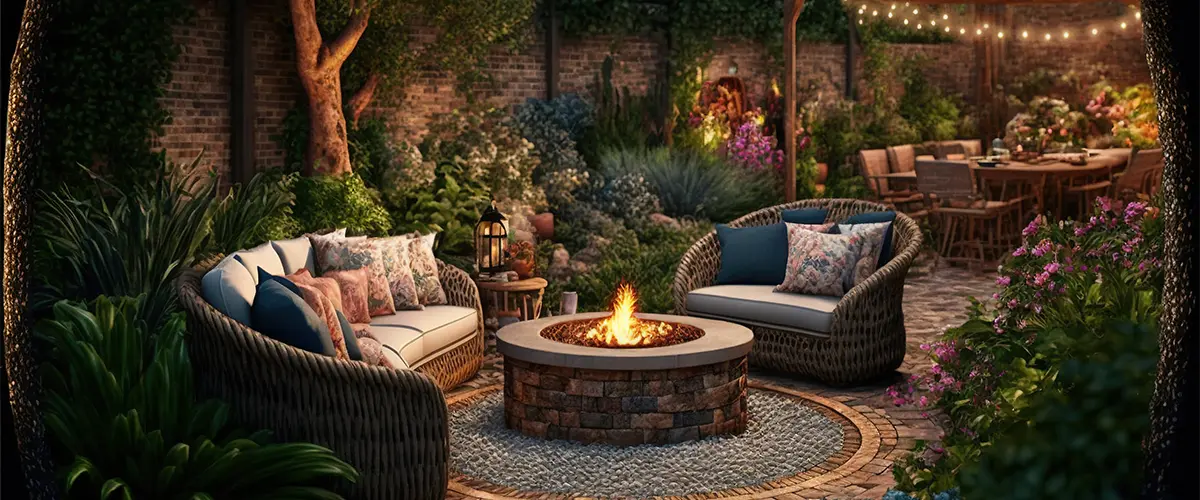 We Make Paver Patio Installation In Frisco, TX, Look Easy
Working with contractors may seem overwhelming, but our company has a straightforward process that is easy to follow. This will enable you to start your project in Frisco, TX, immediately, with the reassurance that you'll enjoy every single second of it!

Get in touch, and let's devise a plan!

When everything is ready, we start working!

Your patio is ready to entertain – start enjoying it!
Frequently Asked Questions
Get A New Patio Paver And Create A More Entertaining Backyard!
A patio is one of the most popular features homeowners get to help them relax in their backyard. It's a beautiful, affordable, quick upgrade that makes your property more entertaining for your loved ones and your guests.
With MCM, you're getting a high-quality patio paver in the shortest time possible and at the best price you'll find around here.
Not to mention you're also getting:
The Best Decision For Your Outdoor Space Awaits You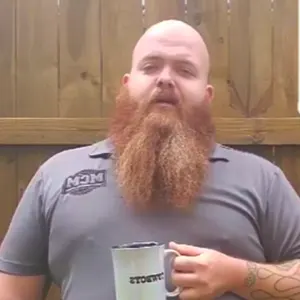 Call us today at (469) 583-6213 to discuss your upcoming paver patio in Frisco, TX, or request your free quote from the button below and we'll circle back as soon as possible!