Scroll to discover landscape design and build options, process, and pricing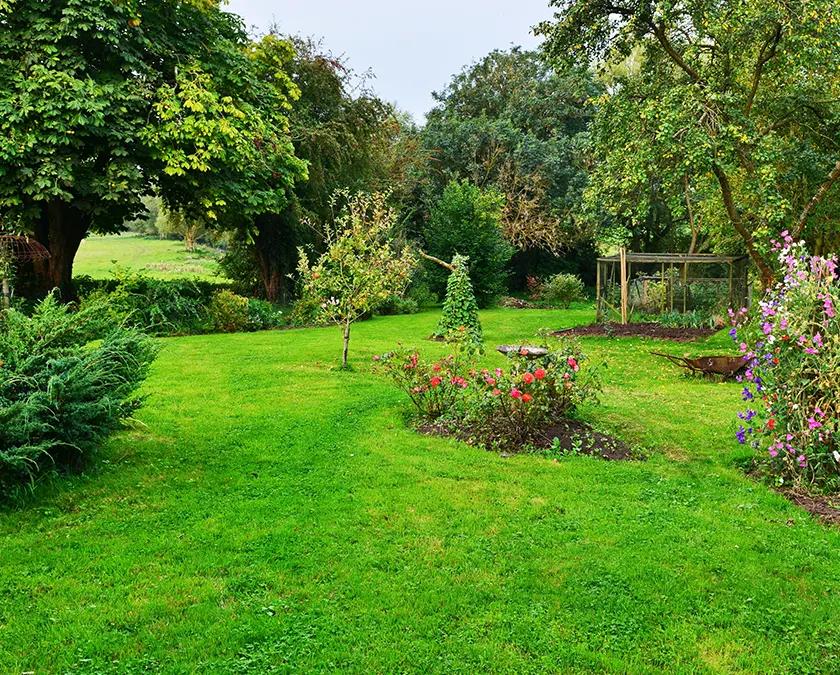 Reconnect With Nature In Your Own Backyard
Being close to nature gives you a greater sense of well-being. Life in modern cities can impact our health in so many ways. That's where the benefits of natural environments come in.
A beautiful landscape with seasonal trees, flower beds, and waterfalls gives you the perfect place to unwind after a stressful day. And by choosing low-maintenance plants, you can enjoy a healthy and appealing landscape all year long.
Taking a well-deserved break from stress is now at your fingertips and your whole family can benefit as a result.
Create an outdoor space that's just right for relaxing in the privacy of your own home.
Here are the most popular landscape features and upgrades you can enjoy:
Enhance Your Outdoors With Functional Hardscaping And Elegant Softscaping
Hardscaping is an essential part of your outdoor space if you wish to create an exclusive atmosphere. Stone pathways, paver patios, and native stone are all examples of hardscapes that complement the beauty of your home and the natural scenery that surrounds it.
Softscaping is essential to creating a beautiful landscape. With lush greenery, flower beds, and charming trees you can enjoy the view from your backyard year round.
Every single square inch of your space should be practical, stylish, and contribute to the atmosphere you want to create. We're here to help you craft a place that seamlessly extends the comfort of your home to the nature that lives right outside your doors.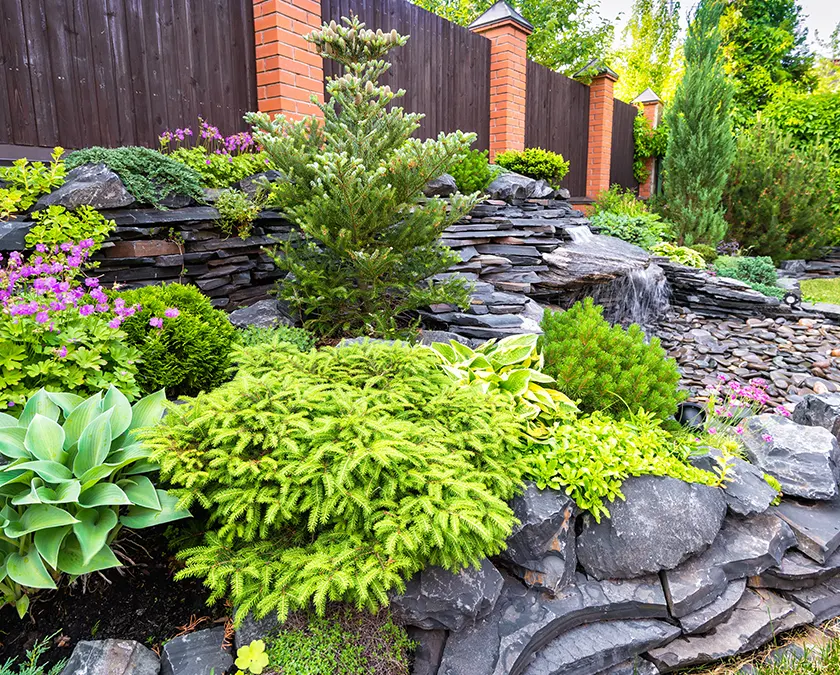 Your Perfect Landscape In 3 Steps
From the moment you reach out to us, we'll make it an unforgettable experience. Here's how it all works:

When you decide to improve your outdoor space, give us a call. Share with us your vision of your ideal home landscape. We'll provide you with ballpark pricing and schedule an in-home consultation.

To bring your project to life, we'll start with designing your space using advanced 3D software. Once the design is complete and you're happy with every detail, we'll get to work.

When your project is finished, you'll have the chance to make sure everything looks exactly as you imagined. All that's left is to invite all of your friends to enjoy your outdoor paradise.
Landscape Design-Build Costs Im Texas
Check out the projects below to get an idea of how your landscape can look and what would it cost. Regardless of the complexity of your project, we're here to make it happen.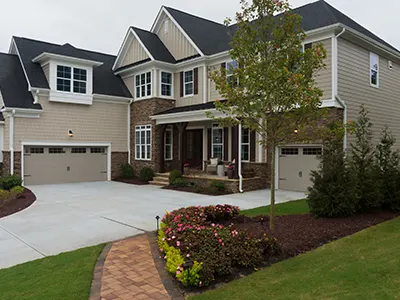 Basic Landscape Design And Build*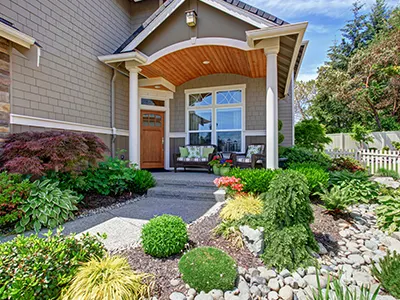 Average Landscape Design And Build*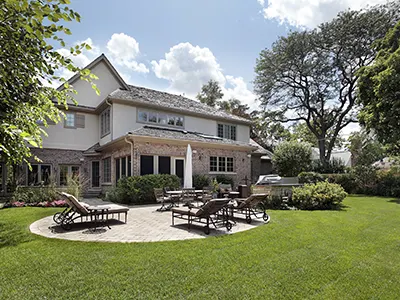 High-End Landscape Design And Build*
*Prices are averages and differ depending on the size of your landscape project and your choice of materials, finishes, plants, and features. You'll receive an exact quote for your unique landscape project after the in-home consultation.
**The design price is $3500 and it represents a deposit toward the final payment if you decide to work with us.
Need Financing? We Got You Covered.
You should have the opportunity to renovate your home and make your vision come to life without waiting for years because funds are tight. If you've wanted to show your home some love for a while but haven't taken the first step because of finances, get in touch with us. We have 0% financing solutions to help make your project happen.
Here's What Our Customers Say…
To give you an idea of the quality service you can expect, please take a look at some of our client reviews.
We had an awesome experience with this company. Cody and Chris were a pleasure to work with, explained every step of the fence and deck project we had done, were on time, job was completed sooner than quoted, and we plan to use them for more projects in the future.
Anyone looking to upgrade or remodel your backyard? If so, I highly recommend Cody and Chris with MCM – McKinney Construction Management. These guys were so great to work with, great guys, reliable, on time, attention to detail, listened and fixed if needed -all my changes or ideas.
We received great service when looking to have our fence repaired abs repainted as well as a German smear technique on our brick (entire house). It was all done in a week and looks fantastic. The team was flexible and worked with us to make sure it was exactly what we wanted.
Enhance Your Outdoor Space And Enjoy It Through The Seasons