Expand your yard's usable space with a new paver patio in Plano, Mckinney, Frisco, And More Of Collin And Dallas Counties, TX.
Scroll to discover paver patios options, process, and pricing
Create Your Patio Paradise
At McKinley Construction Management, we don't just build patios; we help you craft memories and experiences that will last a lifetime.
We understand the need for a space that radiates warmth and hospitality, where you can enjoy the company of loved ones or simply relax after a long day.
By incorporating a grill area for sizzling barbecues, a fire pit for cozy gatherings, or inviting comfortable sitting areas, you can have a patio that extends the comfort of your home into the outdoors. 
Let's create a patio that completes your home.
With a custom paver patio, you can enjoy:
Your Gateway to Extraordinary Outdoor Living
A paver patio is a versatile addition to your outdoor space.
As a driveway, it provides a durable and visually appealing surface that can withstand heavy vehicle traffic. As a walkway, it creates an inviting path, guiding guests through your landscape with elegance and charm. And when used for landscaping, paver patios add structure and define outdoor areas, seamlessly blending with your existing design elements.
Additionally, a paver patio functions as a versatile deck alternative, creating a comfortable and stylish area for outdoor entertainment, relaxation, and dining.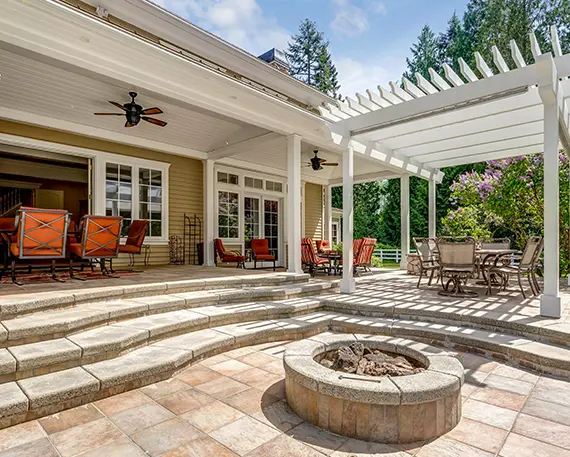 Paver Patio Building Costs In Texas
Regardless of the complexity of your project, we're here to make it happen. We'll listen intently and won't settle until we meet or exceed your expectations. 3D design is included so that you can visualize your new paver patio before we get to work.
Before
After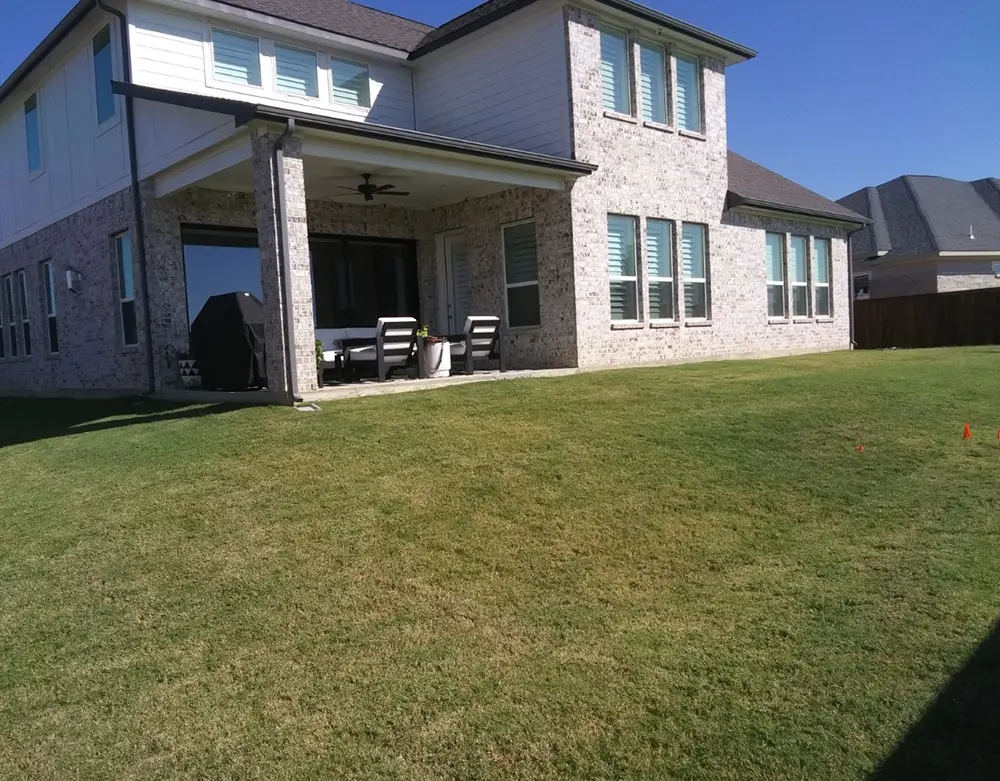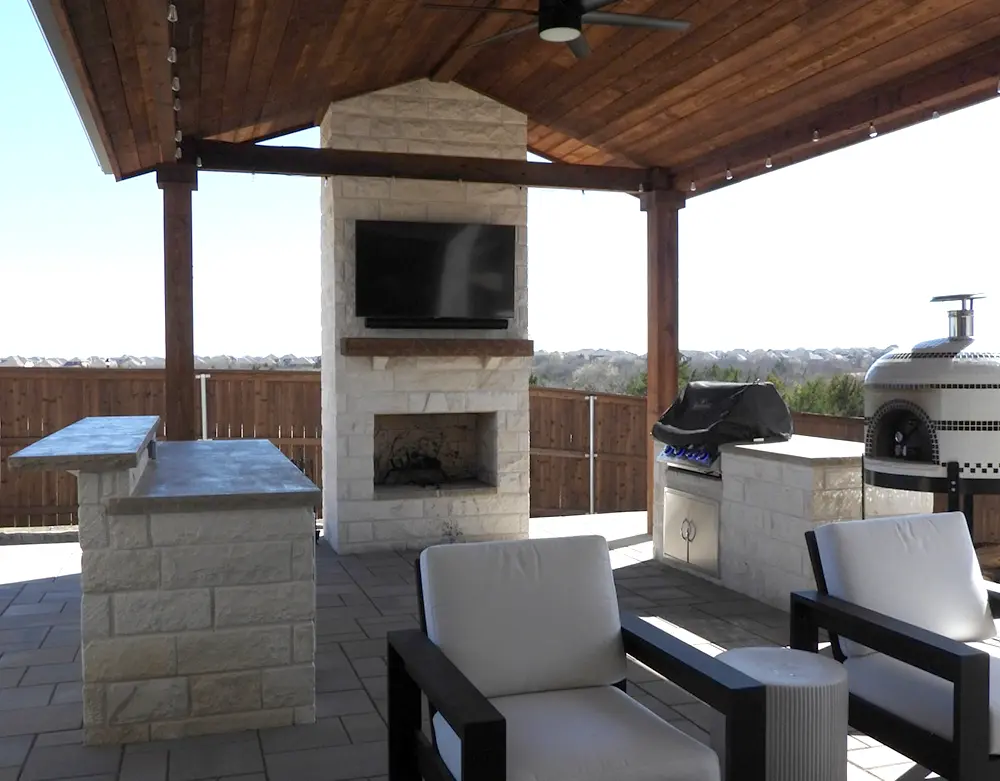 604 sq. ft. concrete pavers and outdoor kitchen in Plano, TX
This paver patio project included:
This paver patio and outdoor kitchen project was quoted at $125, where the kitchen and fireplace alone were $25k.
Before
After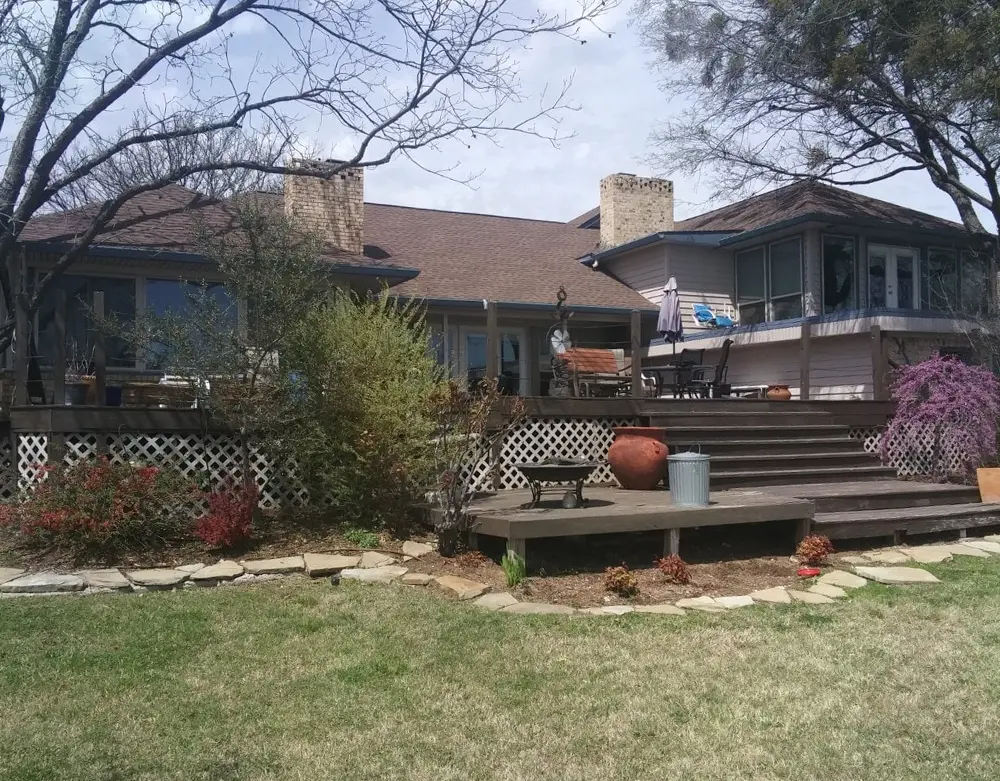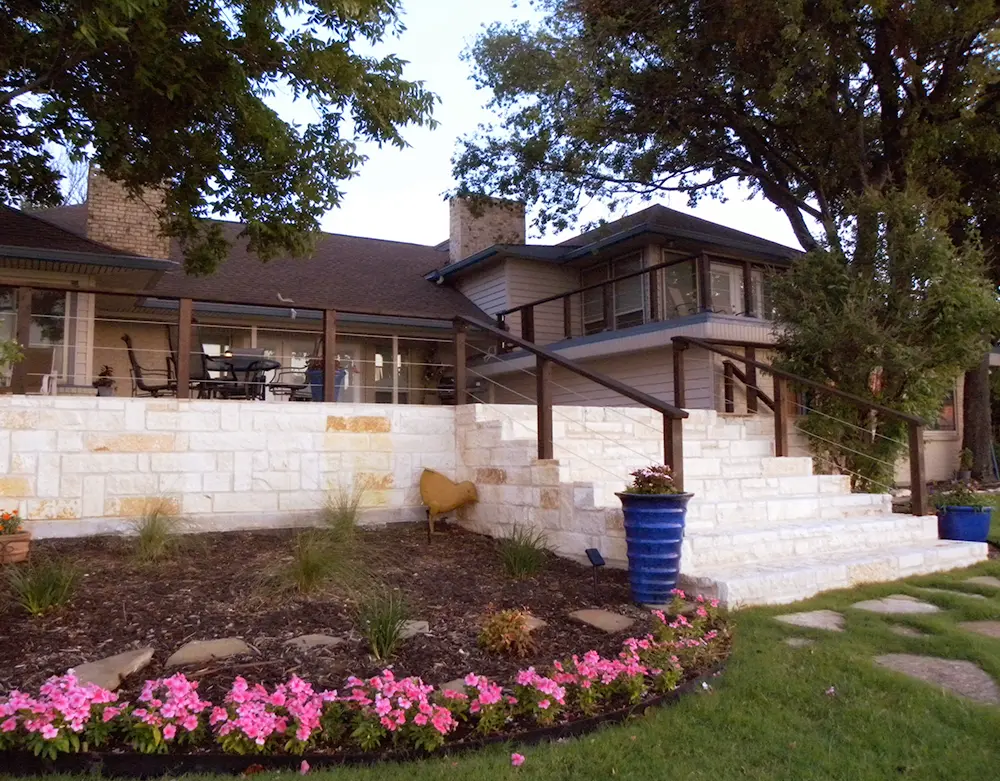 400 sq. ft. Travertine Patio in Garland, TX
This paver patio project included:
This paver patio with pergola was quoted at $114k, where the outdoor kitchen and travertine upgrade alone were $22k.
Before
After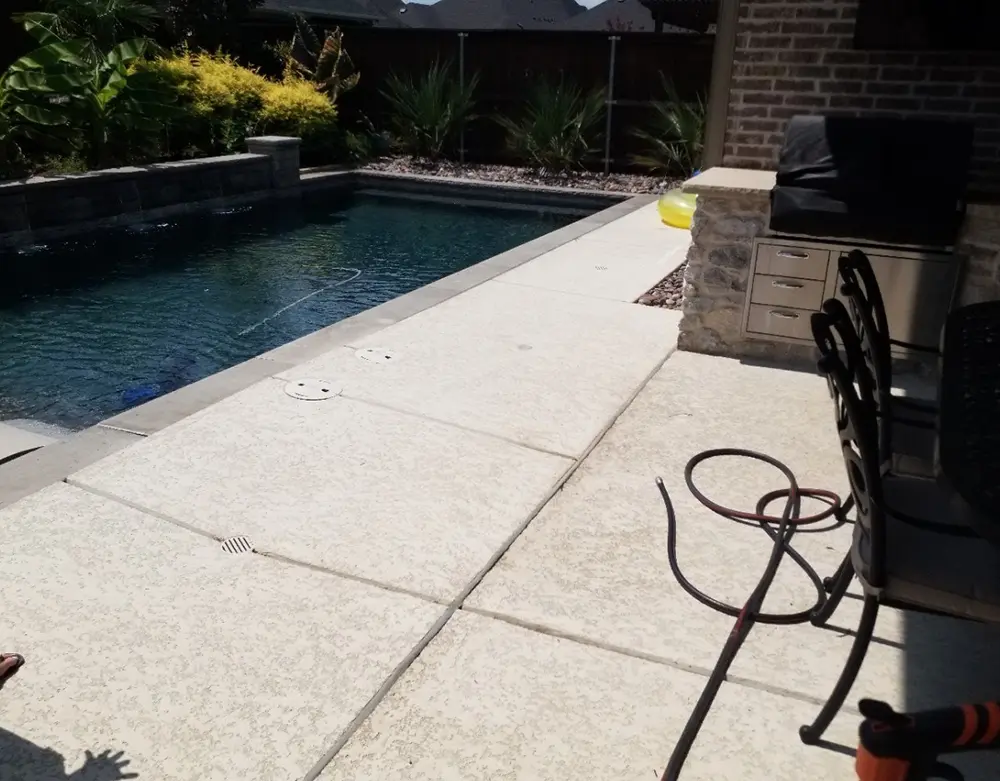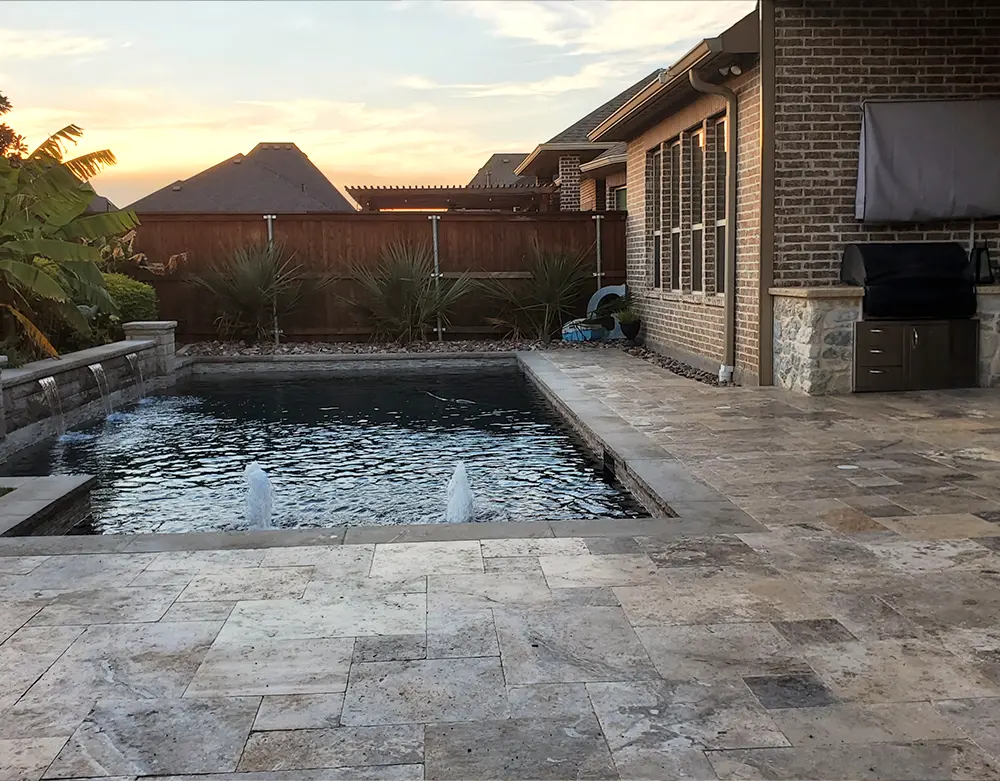 500 sq. Ft. Travertine Patio Around Pool In McKinney, TX
This pool paver patio project included:
This pool patio was quoted at $23k, where the travertine upgrade and sealant alone were $7.5k.
A New Paver Patio In 3 Easy Steps
We believe in keeping things simple and transparent when building your deck. Our efficient process ensures clear communication and understanding every step of the way. We pay close attention to detail and make the entire experience hassle-free for you.

Schedule a consultation and let's discuss your vision for your patio. We'll incorporate your ideas into a 3D design so you can visualize your space.

Using high-quality pavers, we build your new patio in a timely manner while considering all the design elements you want to add.

Join us in a final walkthrough for your new patio. After we leave, start planning your next family get-together on your newly installed patio.
A Word From Our Past Customers
we are more than happy to share examples of our successful projects, giving you the confidence to choose us as your trusted deck builder.
McKinley Construction did a fantastic job with our pergola. The quality of the work was excellent, but the best part is they truly care about the customers. Cody will not stop until you are happy and is extremely knowledgeable. Highly Recommend!
Cody and Chris were awesome to work with. Constuction was timely on our screened in patio. Framing, screens, fans, Fans, hung my porch swing it's a beautiful place to hang out. I will call MCM again if I need any additional improvements.
Owner Cody and his team of professionals created a Beautiful backyard living space for my wife and I. Complete with a brand new slab patio, pergola and stone fire pit. They did an amazing job and provided excellent customer service.
Indulge in Outdoor Bliss On Your New Paver Patio