The Best Outdoor Kitchens In Plano, TX
Ready to take your outdoor space to the next level? You know what to do!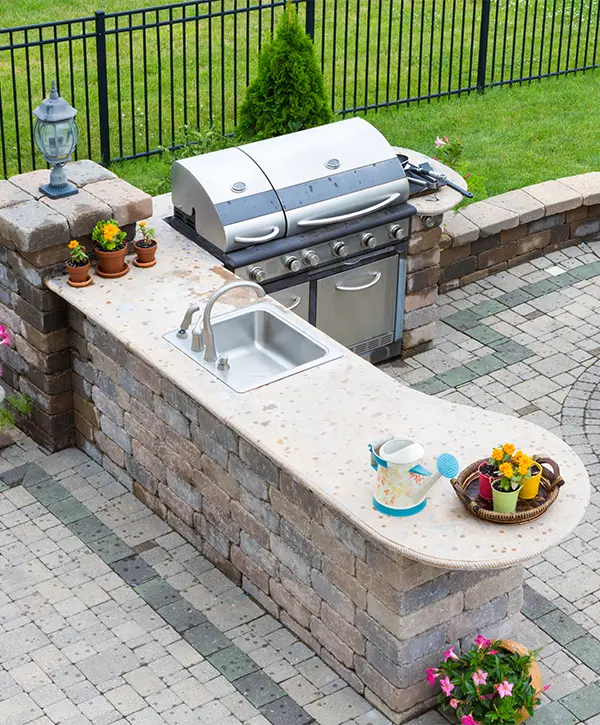 You and me both know that cooking and serving dinner outdoors is so much better than doing it inside. It's a different experience, and that's exactly what we need to get out of the mundane.
At McKinney Construction Management, we offer some of the best outdoor kitchens in Plano, TX, so you and your loved ones can enjoy a fully equipped outdoor space.
So start writing down all the recipes you want to try in your new outdoor kitchen because this offer gets you the best one in Plano, TX!
An Outdoor Kitchen That Competes With The Ones Indoors
Your outdoor kitchen should fulfill the same needs that your other one does. From storage to a cooking space, we're taking care of everything for you! After all, this is what working with a top-tier contractor does for your project.
Fully Functional And Beautiful Outdoor Kitchens With MCM
Outdoor kitchens are gaining more and more popularity as people start valuing the outdoors more than ever before. These allow you to combine two relaxing activities and make cooking so much more pleasurable.
Besides, having an outdoor kitchen means saving countless trips to your indoor kitchen and keeping it cleaner. You'd rather have the mess outside, where it's simply much easier to clean.
At MCM, we're focusing on delivering premium quality outdoor kitchens for our clients in Plano, TX, because we truly care about your home, time, and investment. And outdoor kitchens are the kind of investment that'll pay off from the get-go.
Your next barbecue will taste different when cooked in your outdoor kitchen, and we can guarantee it!
Check out our outdoor kitchen offer and give your guests one of the best barbecues they've ever had! Get your quote today!
Homeowners In Plano Love Working With Real Pros!
If you've ever felt that awesome smell in the air in your neighborhood, it's probably coming from an outdoor kitchen we've built. Hundreds of homeowners in Plano, TX, got their outdoor kitchens with us, and they loved the process just as much as the product. Here's what they're saying about working with MCM.
We had an awesome experience with this company. Cody and Chris were a pleasure to work with, explained every step of the fence and deck project we had done, were on time, job was completed sooner than quoted, and we plan to use them for more projects in the future.
Anyone looking to upgrade or remodel your backyard? If so, I highly recommend Cody and Chris with MCM – McKinney Construction Management. These guys were so great to work with, great guys, reliable, on time, attention to detail, listened and fixed if needed -all my changes or ideas.
Type Of Upgrades And Materials
Outdoor kitchens can be equipped just like the one inside your home, with little adjustments. Below we'll talk about the best materials and features to have in your outdoor kitchen and what's best to avoid. Let's begin.
Grills, Smokers, And Ovens
Are you a fan of homemade burgers, steaks, or pizza? No matter what's your go-to dish, having either a grill, a smoker, or an oven gives your outdoor kitchen an essential tool that makes it functional.
Sure, you can get all of them if you're an avid cook and you're up for the investment, but one of these will usually suffice.
Many of our customers in Plano, TX, get a grill or a combination of a grill and a smoker.
Just like an indoor kitchen, you'll want countertops to prep the meal. The best material would be granite, as this natural stone is highly resistant and durable. It's also one of the pricier ones on the market but pays off every time you use the kitchen.
Another great option would be quartz. This is a manufactured material that's highly resistant, durable, and looks good. It's also much easier to maintain than quartz as it's less porous.
We'd avoid laminate and butcher block countertops as these are prone to damage, especially outdoors.
A Bar With Outdoor Furniture
Outdoor furniture is a must for any outdoor space, and so is the bar. After all, you're cooking and serving outside, and outdoor furniture is made to last and withstand the elements year-round.
A bar is ideal if you like to serve drinks to your guests or watch the game in an atmosphere that resembles The HUB or The Yard. Maybe it will not be as crowded, but everything else will be just as good!
Outdoor lighting is an important element to consider when creating a beautiful outdoor kitchen. Of course, you will need to have functional lights placed strategically to be able to navigate your way around the area after dark safely.
Additionally, having a few decorative elements can help you create an inviting atmosphere for family and friends.
One popular choice is string lights. They are versatile, easy to install and maintain, and look great when hung from a pergola. Many options are available in various colors, designs, and materials.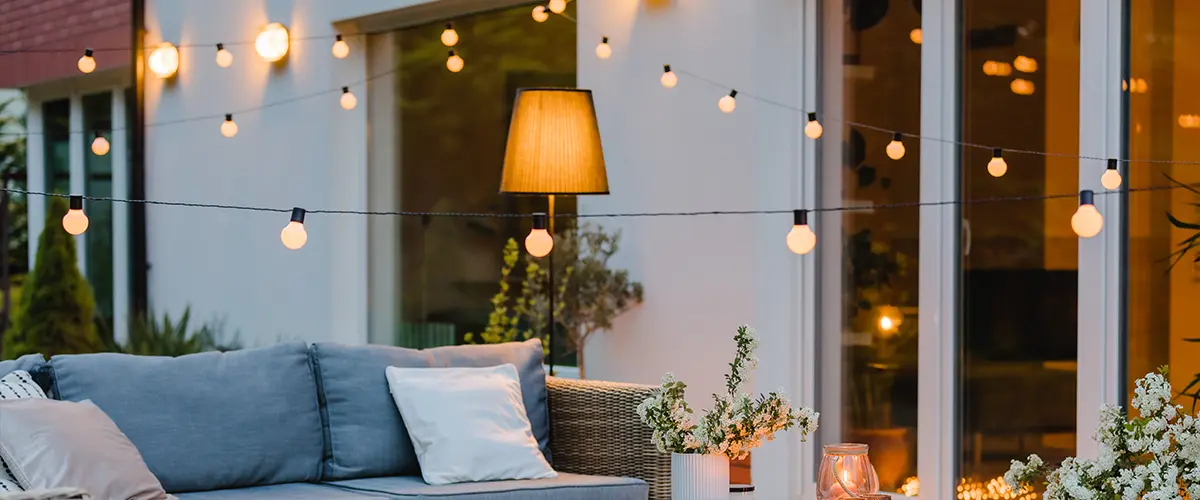 A Quick, Effortless, And Reliable Process
Our process is specifically designed to prioritize both speed and your satisfaction. We will bring your outdoor space to life quickly and accurately without compromising quality. Here's how!

Get in touch, and let's devise a plan!

When everything is ready, we start working!

Your new outdoor kitchen is ready – start cooking!
Frequently Asked Questions
Take Cooking In The Outdoors And Enjoy It More Than Ever!
Outdoor kitchens are spectacular features that many homeowners in Plano, TX, love. Here's where the best barbecues are made and unforgettable memories forged.
With McKinney Construction Management, we're taking your outdoor space a step further and giving you premium quality at a reasonable price. We ensure you're making an investment that pays off and makes your life so much better!
Work with a top-tier contractor and enjoy all the perks that come along:
Get Your Premium Outdoor Kitchen With MCM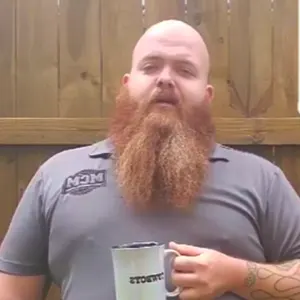 Call us today at (469) 583-6213 to discuss your upcoming outdoor kitchen in Plano, TX, or request your free quote from the button below and we'll circle back as soon as possible!