The Best Paver Patio Installation In Plano, TX
Ready to get a beautiful and high quality paver patio in Plano, Texas?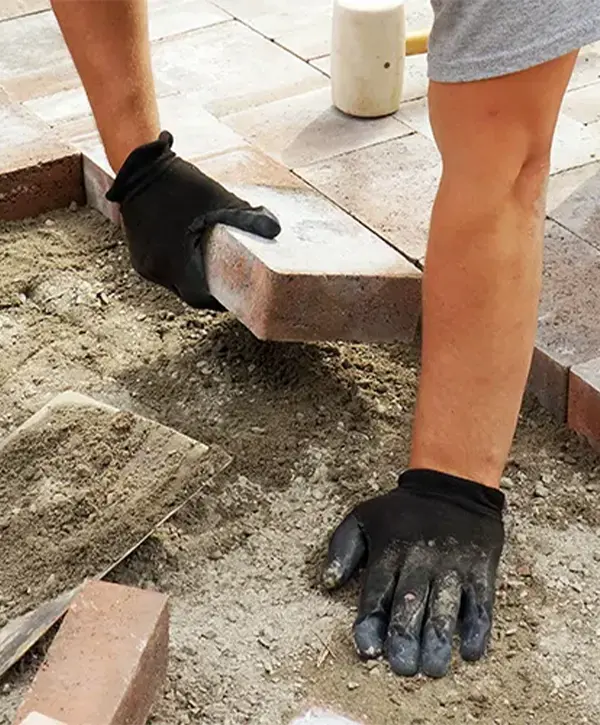 Since 2015, we have been assisting homeowners in Plano and nearby cities in designing and installing beautiful paver patios that enhance their outdoor spaces and boost their property's value.
Here at McKinley Construction Management, we focus on you and you only. That way, you've ensured a high-quality product and a seamless process built to satisfy your needs keep you in full control of your backyard.
The cost of paver patios in Plano, TX, can vary depending on the specific selections and materials chosen. For a 10×20 area, the cost typically falls within the range of $6,8K to $7,2k.
A Patio Paver That Comes With The Best Perks
We aim to enhance the outdoor remodeling industry by offering homeowners a comprehensive and high-quality service that addresses their top concerns. We take care of everything so you can fully enjoy the journey.
Get Your Paver Patio Installation In Plano, TX, From A Trustworthy Professional
If you're looking to enhance your outdoor living space with a high-quality patio paver in Plano, TX, McKinney Construction Management is the top choice.
As professional outdoor contractors, we can transform your yard into an oasis by creating a beautiful patio that enhances the overall look and functionality of your backyard.
You won't have to worry about weeds growing between the installed pavers or them sinking, as we'll ensure proper installation of the end product. Our work is of top quality so you can expect nothing less than excellence.
Check out our patio paver installation in Plano, TX! Get a life-long investment with a quick, simple, and reasonably-priced service!
Our Customers In Plano Love Their Paver Patios
We have successfully constructed numerous patios for our neighbors in Plano and the neighboring vicinity. Our clients enjoy working with us on their outdoor projects, and we take pleasure in serving them. Please see what they have to say about us:
I cannot rave enough about these guys. They came in with innovative solutions and executed them marvelously. Highly recommended. Will most def use again on my next home renovation project.
McKinley was quick to get to me and give me their valuable time. Kaili was easily reachable there and Cody really brought into focus my vision/ idea for a project. Hoping to work with them in the future.
Type Of Upgrades And Materials
We will discuss various options for your outdoor patio upgrade in Plano, TX, during our on-site consultation. We will cover material choices, extra features, and upgrades as well. In the meantime, let's go over some popular choices for Plano homeowners.
If you want to add shade and decoration to your outdoor area, here's a quick way to do it: use a lightweight fabric, such as a curtain or bed sheet, and hang it on hooks on your exterior wall using simple tools. This will create a stylish canopy over your dining and lounging areas, helping you to enjoy sunny days outside to the fullest.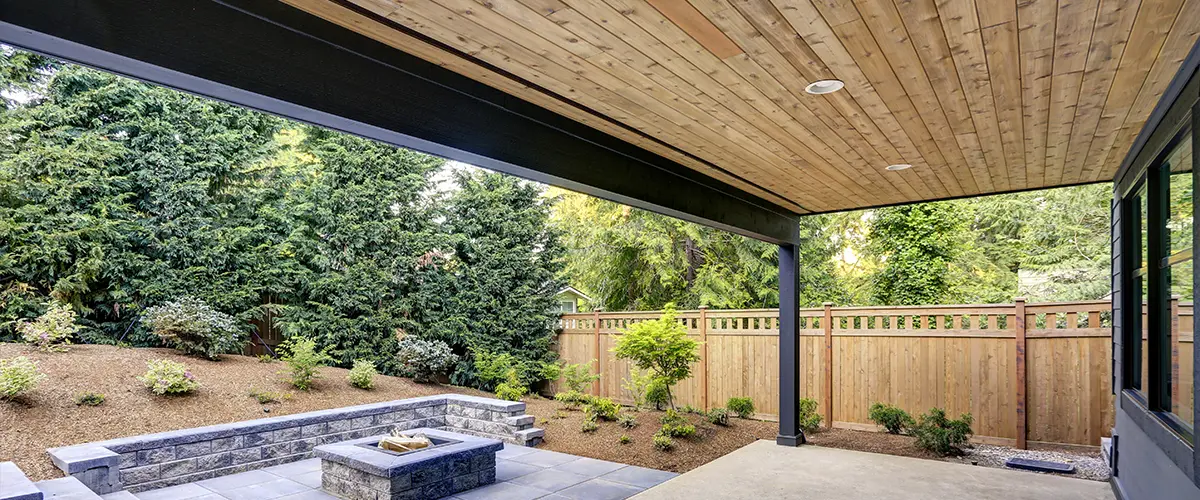 Adding outdoor furniture to your lawn or garden can improve both its appearance and functionality. With a wide variety of choices available in the market, you can easily find a patio set that matches your personal style, whether you prefer classic or modern designs.
Gathering around a fire pit is a popular activity enjoyed by many. Whether you're a nature enthusiast seeking warmth in the outdoors or simply looking to unwind and celebrate seasonal customs, there's something for everyone to enjoy around a fire pit.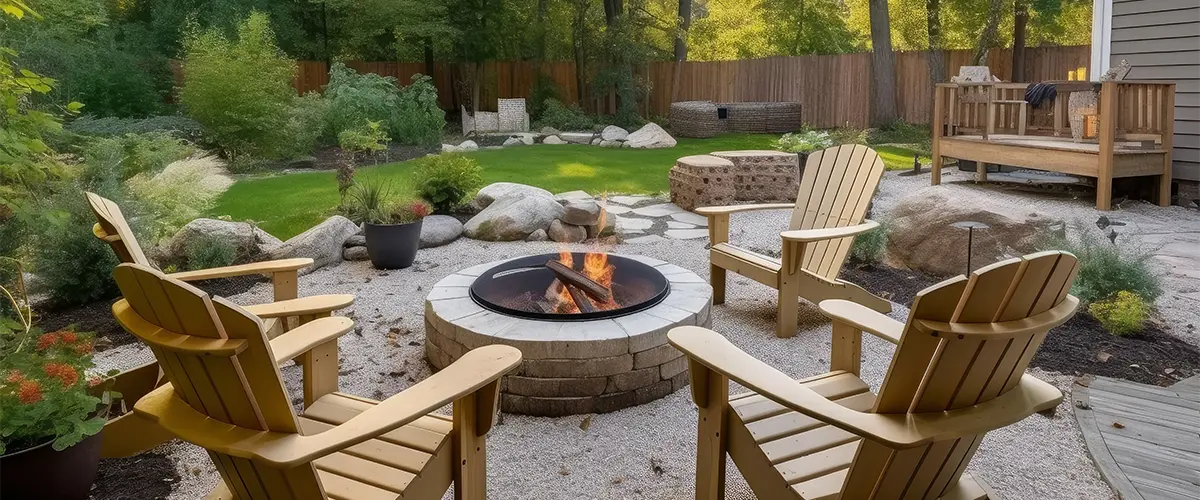 It is essential to have outdoor lighting for both safety and creating a comfortable ambiance in your outdoor living space. You should analyze the specific lighting requirements of the area to select the most suitable type of lighting from the numerous available options.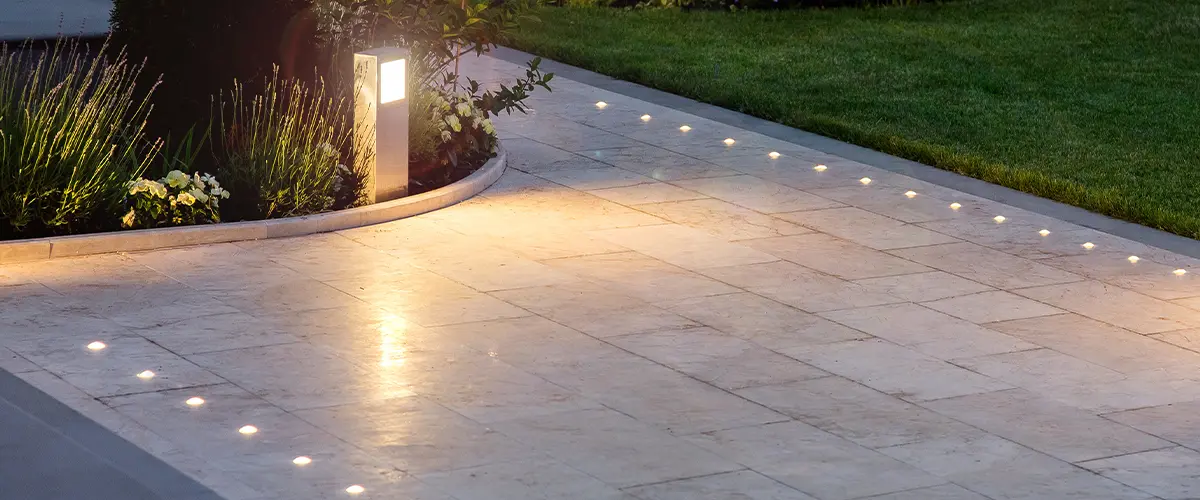 To enhance the ambiance of your backyard patio, you may want to think about incorporating a water feature. A wall fountain could serve as the centerpiece of your yard, while a koi pond can introduce a natural sense of tranquility. The soothing sound of flowing water and the peacefulness of watching aquatic creatures can create a serene atmosphere.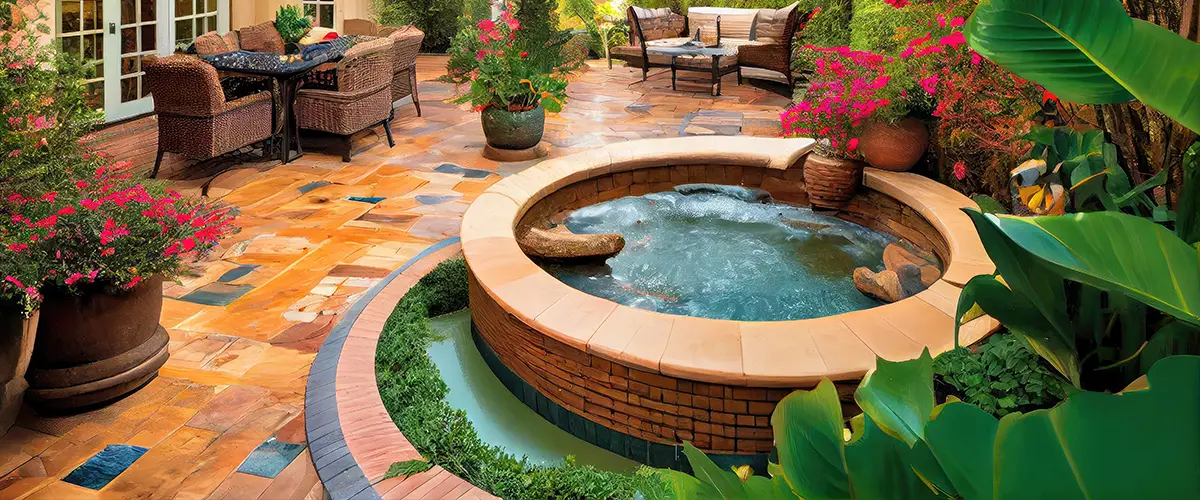 The Patio Paver Contractor You'll Love Working With
Paver patio cost in Plano, TX, and surrounding areas varies mostly on its size. Below, you'll find the typical price range associated with different sizes of paver patios.
Patio Size
Average Cost
($11. 34 per sq foot)
Typical Price Range
($8.69 to $22.18 per square foot)
100 square feet
$1,134
$869 - $2,218
150 square feet
$1,710
$1,304 - $3,327
200 square feet
$2,268
$1,738 - $4,436
250 square feet
$2,835
$2,173 - $5,545
300 square feet
$3,402
$2,607 - $6,654
400 square feet
$4,536
$3,476 - $8,872
500 square feet
$5,670
$4,345 - $11,090
600 square feet
$6,804
$5,214 - $13,308
700 square feet
$7,938
$6,083 - $15,526
Here are different types of patio you can get in Plano, TX, associated with their cost.
| Materials | Cost per Square Foot (Material and Installation) |
| --- | --- |
| Bluestone | $18 to $30 |
| Brick | $12 to $20 |
| Concrete | $6 to $17 |
| Flagstone | $16 to $30 |
| Gravel | $6 to $14 |
| Interlocking | $3 to $6 (materials only) |
| Natural Stone | $15 to $30 |
| Plastic | $1.90 to $8 (materials only) |
| Porcelain | $1.10 to $18 (materials only) |
| Rubber | $1.70 to $10 (materials only) |
| Slate | $15 to $30 |
| Stamped Concrete | $15 to $30 |
| Tile | $15 to $20 |
If you want a complete outdoor space on a patio, here are some other extra features and their associated cost.
| Addition or Upgrade Type | Average Cost (Including Installation) |
| --- | --- |
| Fire Pit | $300 - $1,400 |
| Furniture | $200 - $2,000 |
| Heater | $100 - $500 |
| Hot Tub | $4,000 - $8,500 |
| Outdoor Kitchen | $7,000 - $20,000 |
| Pergola | $1,900 - $6,500 |
| Roof | $5 - $59 per square foot |
| Sitting Wall | $40 - $60 per linear foot |
| Walkway | $500 - $1,000 |
We Make Paver Patio Installation In Plano, TX, Look Easy
Working with contractors may seem overwhelming, but our company has a straightforward process that is easy to follow. This will enable you to start your project in Frisco, TX, immediately, with the reassurance that you'll enjoy every single second of it!

Get in touch, and let's devise a plan!

When everything is ready, we start working!

Your patio is ready to entertain – start enjoying it!
Frequently Asked Questions
Get A New Patio Paver And Create A More Entertaining Backyard!
Adding a patio to your backyard is a popular way for homeowners to enhance their relaxation space. This upgrade is not only affordable but also quick to install, making your property more enjoyable for your family and guests.
MCM offers speedy delivery of top-notch patio pavers at the most competitive price in the area. Not to mention you're also getting:
The Best Decision For Your Outdoor Space Awaits You