The Best Home Additions And Sunrooms In Carrollton, TX
Looking to add more living square footage and improve the functionality of your home? Do it with your local pros!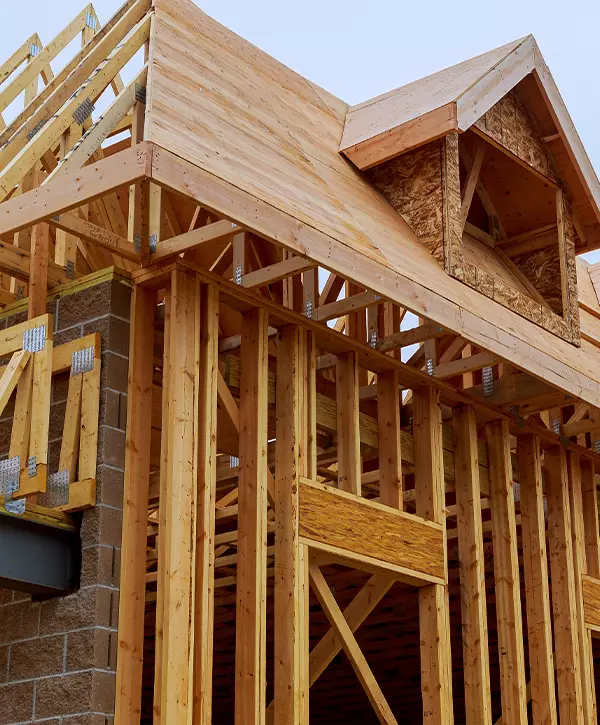 Home additions and sunrooms are among the most extensive home improvement projects in today's market. These upgrades require significant investment in terms of work, time, and finances.
However, the outcomes are guaranteed to enhance your day-to-day living and provide various new ways to enjoy your home.
With McKinley Construction Management, you can expect top-tier home additions and sunroom builds that are unrivaled in Carrollton, TX.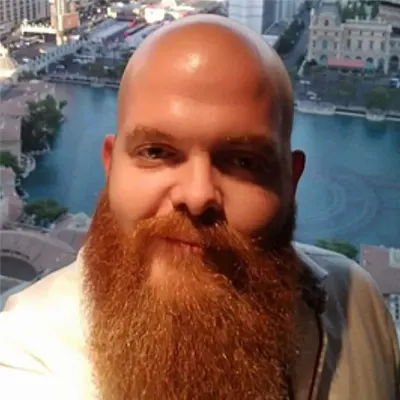 Cody McKinley, owner of McKinley Construction Management
I'm Cody McKinley, owner of McKinley Construction Management. Whether it's playing a game, enjoying a barbeque, or catching up with friends, I'm here to help you with an outdoor living space that will improve your family's life. There's no project I love more than designing and building outdoor living spaces. I can't wait to help you with yours!
Home Additions And Sunrooms Built Responsibly
When it comes to home additions and sunrooms, reliability and safety are paramount. It's crucial to steer clear of unreliable contractors and subpar workmanship. Instead, choose a trustworthy contractor who is dedicated to their craft and your project. Work with McKinley Construction Management and enjoy the best perks of working with professionals.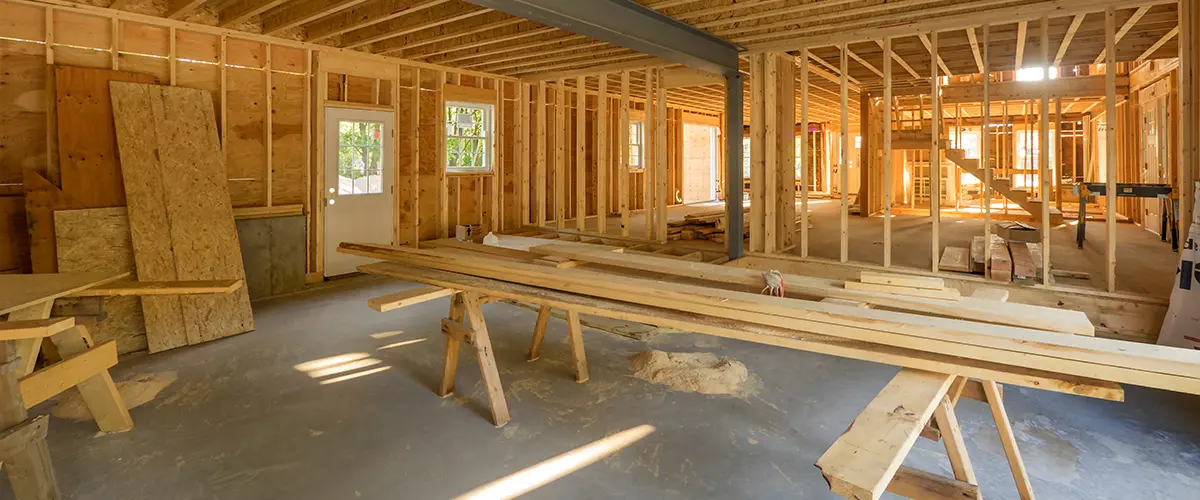 Let's build the perfect outdoor setup with:
This Is What Your Home Addition Or Sunroom Can Look Like...
We approach our craft with utmost dedication, striving to bring every one of our clients to complete satisfaction with their investment. With a wealth of experience, we've successfully built numerous additions and sunrooms in Carrollton and surrounding areas. See some of them below…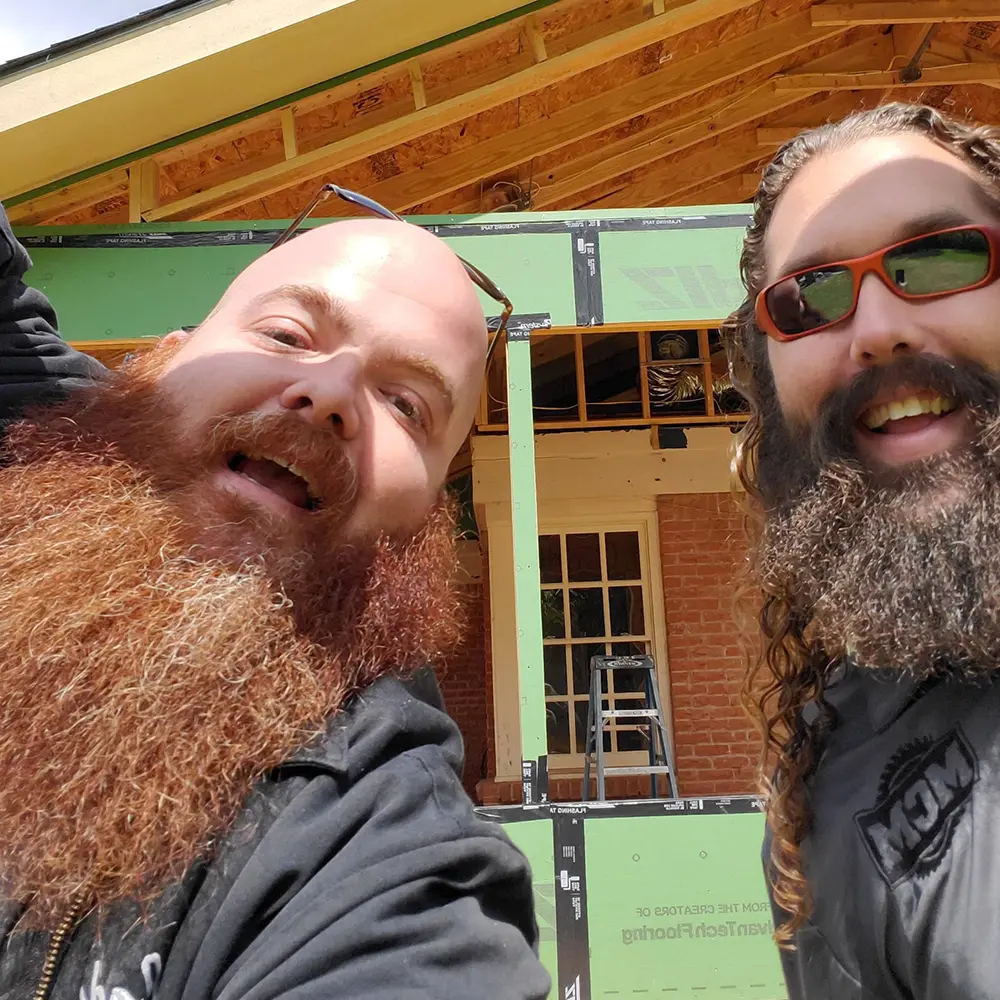 Committed to improving your lifestyle and boosting your property's value with a world-class home addition or sunroom? Get in touch at (469) 583-6213 to discuss your upcoming addition project in Carrollton.
Your Neighbors Loved Working With Professionals
Your neighbors love us for our genuine care, and you will too! Here's what people say about having us work on their projects.
Really enjoyed doing business with Ronnie at MCM, whenever a question would arise Ronnie would take care of it quickly and professionally at the best of his ability. Our backyard looks great what we asked for and couldn't be more pleased with the quality.
These guys do a great job! They are fair, dependable and creative. I had a basic idea of what I wanted and they improved upon my idea. 
 They were flexible with minor changes and my crazy schedule. Definitely will use them again and recommend them to friends and family.
Home Additions And Sunrooms Cost In Carrollton, TX
The cost of most sunrooms and home additions we've constructed typically falls within the range of $55K to $200K. While this may seem substantial, it's important to recognize that the return on investment (ROI) for these projects more than justifies the expense. For instance, bedroom and bathroom additions boast an impressive ROI of 60-70%, or even higher for a luxurious master suite. Kitchen bump-outs can yield up to a remarkable 100% ROI, while even sunrooms can enhance your home's value by approximately 50%. Rest assured, these investments are well worth considering.
Before
After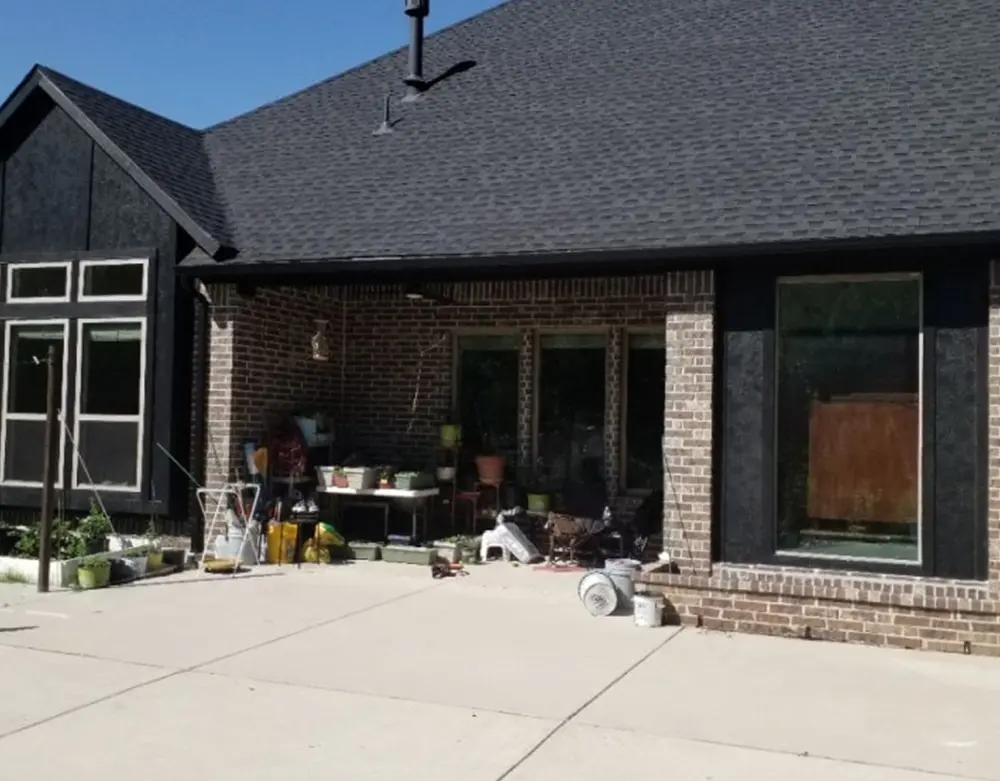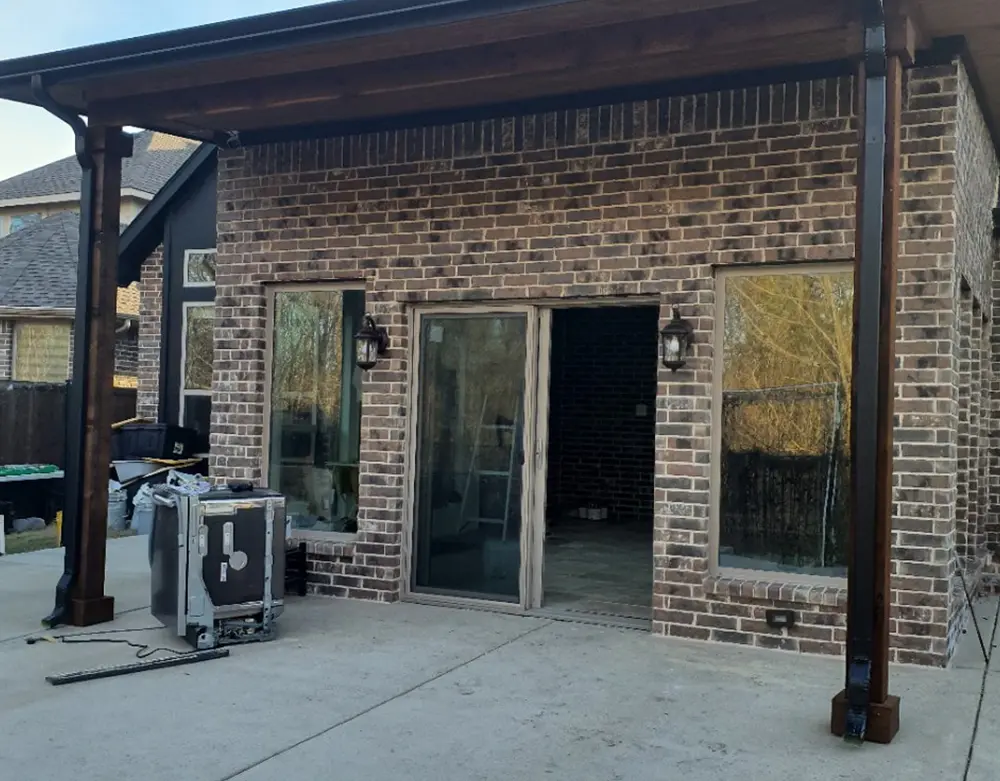 200 sq. ft. Home Addition With Patio In McKinney, TX
This home addition project included:
The project was quoted at $79k, where the travertine flooring alone was $6k.
| Square Feet | Average Cost |
| --- | --- |
| 200 | $17,200 - $41,600 |
| 250 | $21,500 - $52,000 |
| 300 | $25,800 - $62,400 |
| 400 | $24,400 - $83,200 |
| 500 | $43,000 - $104,000 |
| 600 | $51,600 - $124,800 |
| 800 | $68,800 - $166,400 |
| 1,000 | $86,000 - $208,000 |
*Please note that the prices mentioned above are only estimates, and it is highly likely that your project will have different pricing. Besides, the labor fees are not included in the provided numbers.
At McKinley Construction Management, we strive to simplify the process of starting your project with us. We will work with you to find a budget that aligns with your needs and ensure the delivery of a high-quality product without compromising on its excellence.
We're Taking Care Of Everything For You!
Undertaking home additions is a significant endeavor that demands careful consideration, ample time, and financial resources. As a homeowner, it's only natural to have concerns about two key aspects…
We've worked on projects ranging from as low as $20k to as high as $200k. No matter your budget, we are committed to finding a solution that meets your needs. Additionally, we offer multiple financing options to help you achieve your goals without straining your finances.
Home additions and sunrooms require a lot of time and planning. That being said, the wait will be well worth it! We are committed to adhering to our timeline and completing your project according to schedule, ensuring you can enjoy your new space ASAP.
Getting A Home Addition Or Sunroom Has Never Been Easier!
This straightforward process prioritizes your comfort and well-being at all stages of construction. Here's how it works…

Let's partner up to design the perfect addition or sunroom that matches your vision and needs!

As soon as you've decided on the materials, we get to work according to our schedule.

Your project this finished! Fire up the grill and gather your loved ones over to see your investment!
When it comes to adding an addition to your home, the process typically involves several stages including planning, obtaining permits, designing the new space, and carrying out the construction. Depending on various factors such as the complexity of the project and availability of resources, this endeavor can span anywhere from 3 to 8 months. It's important to consider these timelines and allocate sufficient time to ensure a successful and seamless home expansion.
Adding a new room to your home offers a wonderful opportunity to customize your property. If you have envisioned a sunroom that opens up to a stunning deck, creating a space to host gatherings with loved ones, a room addition can transform your beloved home into a dream come true.
The decision depends on various factors. Renovating older homes can come with higher costs, but many individuals find the idea of living elsewhere unimaginable. In fact, a significant majority of Americans, approximately 75%, would opt to renovate rather than relocate!
World-Class And Highly-Reliable Home Additions In Carrollton, TX
Investing in a home addition is not only a smart move to increase your property's value, but it also adds tremendous value to your daily life.
Imagine having a versatile space that caters to your every need – whether it's a sunroom, a mudroom, a kitchen bump-out, or a walk-out basement.
With McKinley Construction Management, you can expect nothing short of exceptional craftsmanship in Carrollton, ensuring your investment brings you endless joy.
If you're ready to get this awesome upgrade, give us a ring at (469) 583-6213 or request a free quote from the button below!
Their Bio on how they describe their company is SPOT ON.
They definitely have the body and soul needed to drive excellent customer service. 
From the Second you pick up the phone and chat with one of their outstanding team members… you will breathe deep and say "Whew I am in good hands" – TRUST ME YOU WONT REGRET WORKING WITH THEM, YOUR BODY AND SOUL WILL THANK YOU!
After having a horrible pool builder experience and a lifting pool deck after 2 years, we hired MCM to completely take up our cool deck and lay a new travertine tile surround and it looks amazing!!! 
A cracked skimmer basket was also repaired in the process and my pool has never looked better. 
Thank you so much. We have made several referrals to your company and will continue to let people know what amazing work your team does.
Other services you might be interested in:
Carrollton, TX is a vibrant city known for its blend of urban life and Southern charm. Nestled in the heart of the Dallas-Fort Worth area, it boasts an array of notable landmarks. Sandy Lake Amusement Park, one of the city's top attractions, offers a treasure of family-friendly activities.
The A.W. Perry Homestead Museum is another must-see, providing visitors with a captivating glimpse into the region's rich history. Additionally, the city's extensive trail system offers ample opportunities for outdoor activities, with the beautiful Blue Trail being a local favorite. From its diverse culinary scene to its welcoming community, Carrollton truly embodies Texas spirit and hospitality.