Landscape Design And Build in Carrollton, TX
Looking to improve your outdoor experience with a quality landscape design built by professionals?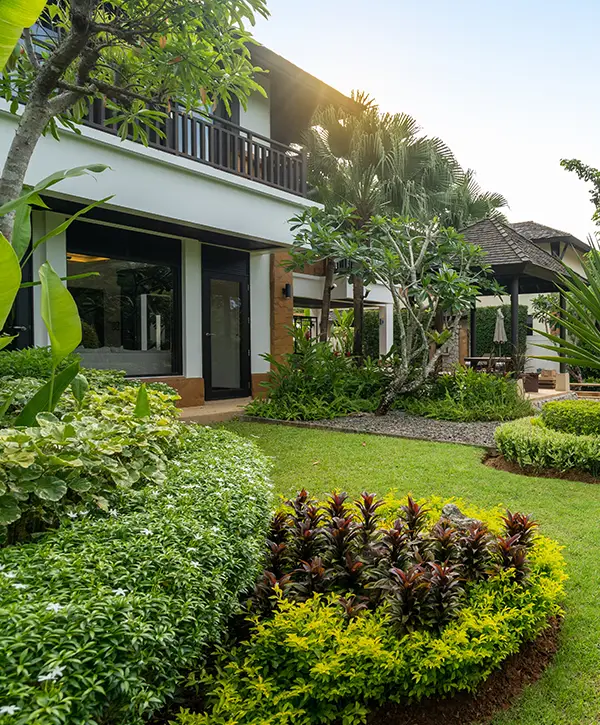 At McKinley Construction Management, we collaborate with top-tier tradespeople and landscape installers in Northern Texas to guarantee your project is executed precisely as envisioned.
With us, you'll experience the unparalleled advantages of working with contractors, including unwavering reliability, fair and competitive pricing quotes, precise time frames, and a dedicated crew committed to your success.
You'll enjoy a fair and honest landscape design and build price, along with the highest-quality craftsmanship you could possibly get in Carrollton, TX!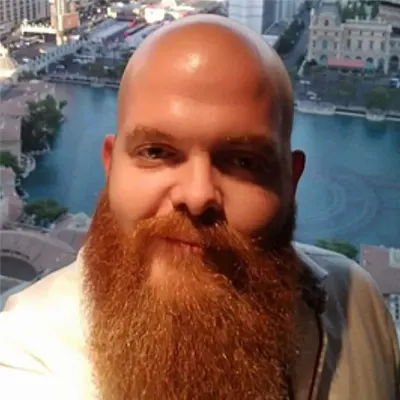 Cody McKinley, owner of McKinley Construction Management
Hi, I'm Cody McKinley, the owner of McKinley Construction Management. I inherited my talent from my dad, and since 2015, I've dedicated it to providing homeowners in the area with a complete and high-quality landscape design service. My brother-in-law, Chris, and I will work with you to come up with the best plan for your outdoor living space, ensuring transparent communication, honest prices, and reliable workmanship.
Get A Landscape Design That Matches Your Home
You'll get a complete landscaping service that takes care of everything on your project to keep you ahead of the competition and ensure your success. Here are some finished landscapes we've worked on in Carrollton and surrounding areas.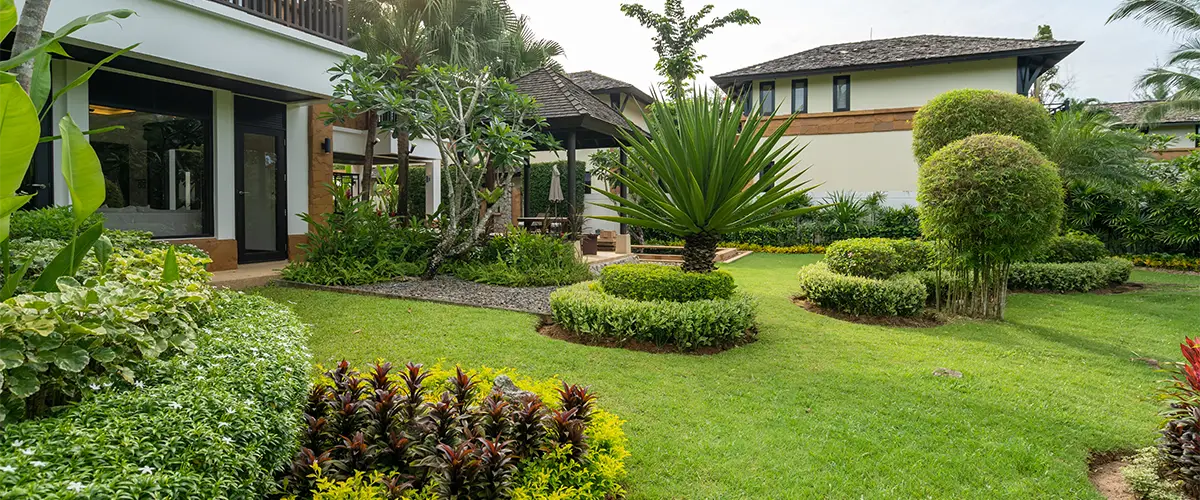 Let's build the perfect outdoor setup with: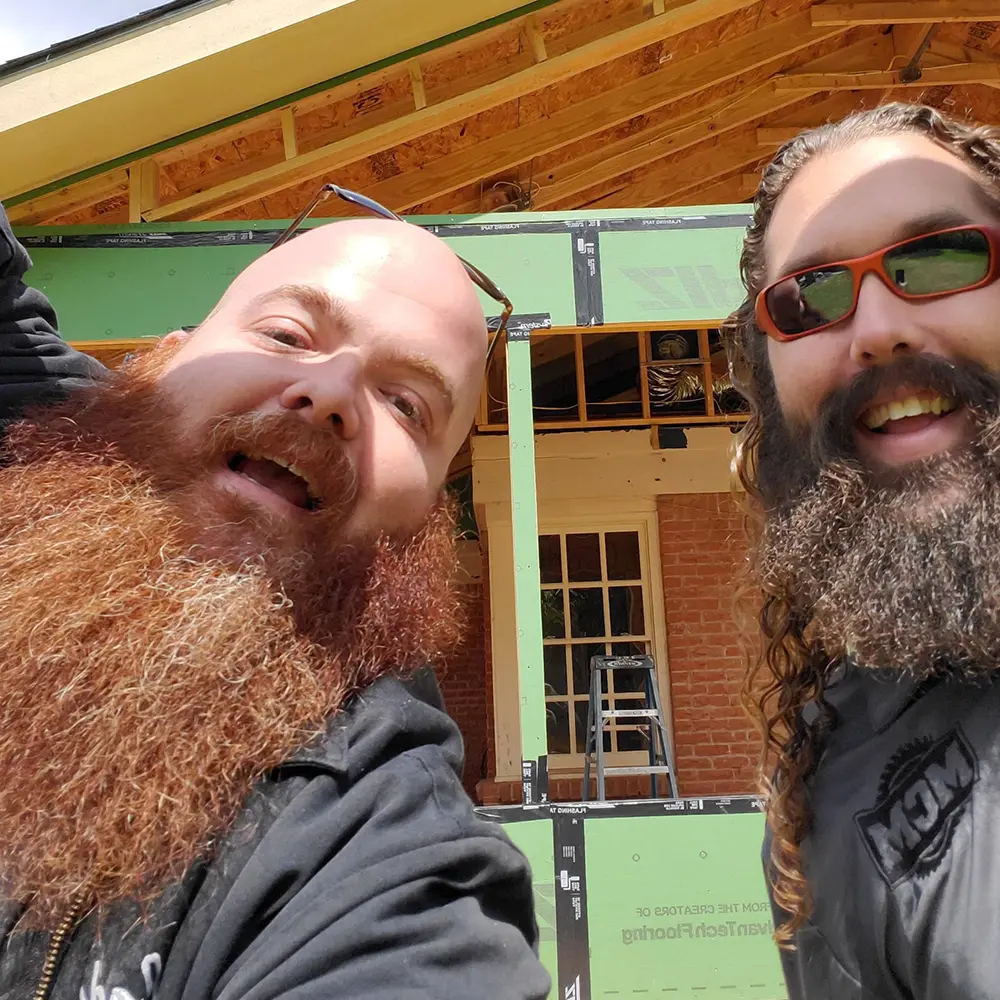 If you're not sure whether a new landscape design is what you need, give us a ring at (469) 583-6213 and we'll circle back within a business day. You can also request a free quote, and we'll reach back with an estimate for your landscape design and build in Carrollton, TX.
Get A Landscape Design That Matches Your Home
You'll get a complete landscaping service that takes care of everything on your project to keep you ahead of the competition and ensure your success. Here are some finished landscapes we've worked on in Carrollton and surrounding areas.
Your Neighbors Love Working With MCM
Here's what people around the neighborhood say about working with us on their new landscapes.
Really enjoyed doing business with Ronnie at MCM, whenever a question would arise Ronnie would take care of it quickly and professionally at the best of his ability. Our backyard looks great what we asked for and couldn't be more pleased with the quality.
These guys do a great job! They are fair, dependable and creative. I had a basic idea of what I wanted and they improved upon my idea. 
They were flexible with minor changes and my crazy schedule. Definitely will use them again and recommend them to friends and family.
Landscape Design And Build Cost In Carrollton, TX
Our landscape design and build services in Carrollton, TX, and surrounding areas start at a competitive price of $8k for a modest 8 – 10 linear ft. of flower bed, drought-tolerant plants, a small tree, and seasonal colors. For projects exceeding $60k, you can expect to receive an extensive range of features including over 80 linear ft. of flower bed, drought-tolerant plants, 100-gallon trees, stone elements, an irrigation system, water feature, fire feature, pathway, patio, and outdoor furniture.
| Landscaping Materials | Average Cost |
| --- | --- |
| Sod | $0.30 to $0.83 per square foot |
| Pea gravel | $25 to $67 per cubic yard |
| Crushed stone | $35 – $67 per ton |
| Pavers | $5 to $25 per square foot |
| Stone | $7 – $20 per sq ft |
| Brick | $6.25 – $11 per sq ft |
| Mulch | $2 to $5.50 per bag |
*Note that the numbers above are approximate estimates and your actual landscape design and build quote may differ. To eliminate any uncertainties, we encourage you to request a free quote from us. 
We're Taking Care Of Everything For You!
We'll handle everything for you, allowing you to unwind and fully enjoy getting this beautiful upgrade. With us, the cost and timeline of your project are an afterthought.
Our pricing ensures transparency and peace of mind for clients budgeting their landscape design projects. We offer a flat fee for our services, without hidden costs or surprises. Regardless of your budget, we'll find something that works great for your property.
Our goal is to complete your landscape project as promised in our initial quote. We want you to enjoy your new backyard without delay, while still maintaining quality and staying within budget. This benefits both of us, as you can start enjoying your new space and we can move on to our next clients.
Landscape Design And Build - Now Easier Than Ever
If you're still on the fence because you don't want to deal with the stress and hassle of home improvement projects, we're making sure you won't have to! This process guarantees peace of mind and comfort for you and your loved ones.

Get in touch, and let's discuss what your ideal landscape would look like.

After our 3D rendering of your outdoor space, we get to work according to our timeline.

Fire up the grill and start celebrating your new landscape!
Landscape Design And Build FAQs
We're The Better Option You Were Looking For
If you were in the process of finding the best match for your new landscape design and build, you might've found the best option for your project. MCM is one of the very few pros in Carrollton that truly cares about your home, time, and money. With us, you're guaranteed high-quality craft, an efficient process that doesn't waste your time, and cost-effective solutions that get you the best bang for your buck!
Take the first step towards your dream landscape today – trust our expertise and call us at (469) 583-6213 or fill out our contact form to message us. Let us bring your vision to life with our exceptional services and personalized approach.
Their Bio on how they describe their company is SPOT ON.
They definitely have the body and soul needed to drive excellent customer service. 
From the Second you pick up the phone and chat with one of their outstanding team members... you will breathe deep and say "Whew I am in good hands" – TRUST ME YOU WONT REGRET WORKING WITH THEM, YOUR BODY AND SOUL WILL THANK YOU!
After having a horrible pool builder experience and a lifting pool deck after 2 years, we hired MCM to completely take up our cool deck and lay a new travertine tile surround and it looks amazing!!! 
A cracked skimmer basket was also repaired in the process and my pool has never looked better. 
Thank you so much. We have made several referrals to your company and will continue to let people know what amazing work your team does.
Other services you might be interested in:
Carrollton, Texas, is a vibrant city full of unique attractions and experiences. With its scenic, historic downtown district, family-friendly attractions like Heard Natural Science Museum & Wildlife Sanctuary, and outdoor activities such as hiking, biking, and kayaking in nearby Clear Lake Park, there's something for everyone to enjoy. For those looking for some historical inspiration, the Collin County Historical Museum offers an extensive collection of artifacts and exhibits to explore.