Paver Patios in Carrollton, TX
Are you looking to enhance your outdoor space with a stunning patio? Look no further, as we have the perfect solution for you.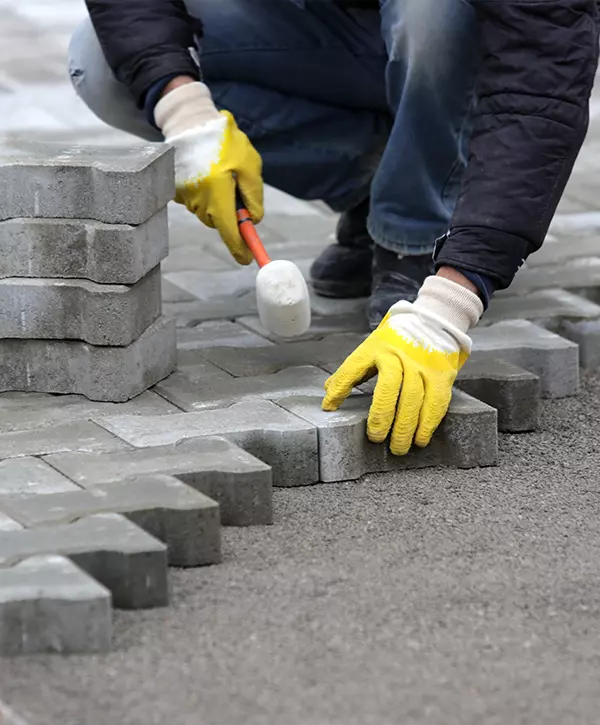 For over five years, McKinley Construction Management has been dedicated to offering homeowners like you top-notch, long-lasting paver patios at competitive prices.
Our expertly crafted products are tailored to your preferences, and we take pride in transforming your envisioned designs into reality.
With a commitment to surpassing industry standards, we strive to deliver outstanding results through an efficient and seamless building process that minimizes the stress and anxieties of home upgrades.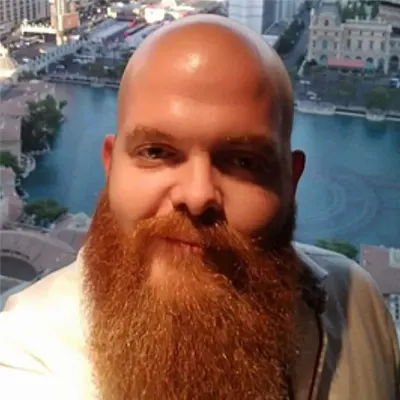 Cody McKinley, owner of McKinley Construction Management
Hi, I'm Cody McKinley, the owner of McKinley Construction Management. I inherited my talent from my dad, and since 2015, I've dedicated it to providing homeowners in the area with a complete and high-quality landscape design service. My brother-in-law, Chris, and I will work with you to come up with the best plan for your outdoor living space, ensuring transparent communication, honest prices, and reliable workmanship.
A Quality Paver Patio You Won't Find Anywhere Else
We are the go-to paver patio installer for Carrollton homeowners, as we specialize in building a wide variety of outdoor projects, like full landscapes, outdoor kitchens, decks, patios, and more!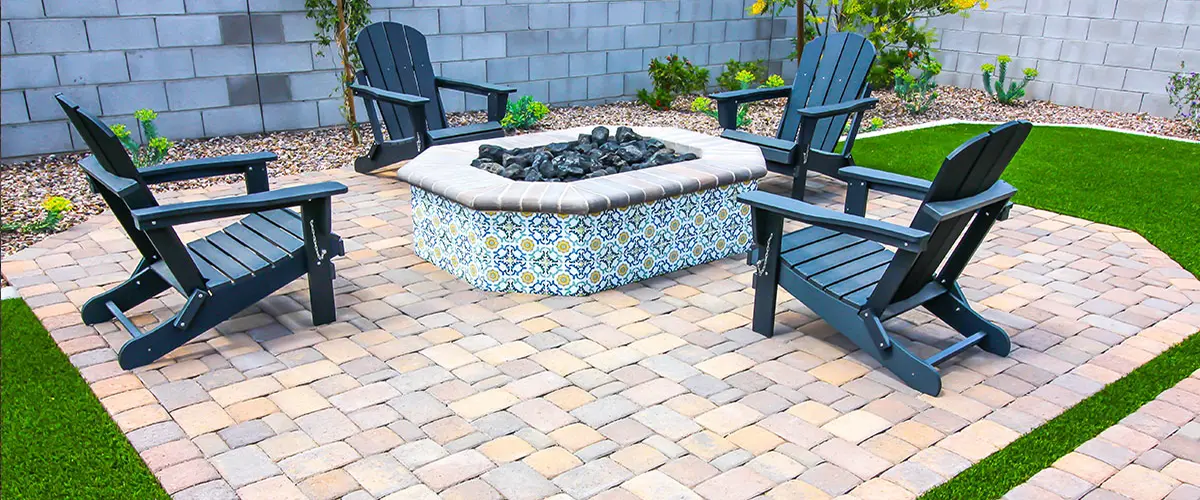 Let's build the perfect outdoor setup with: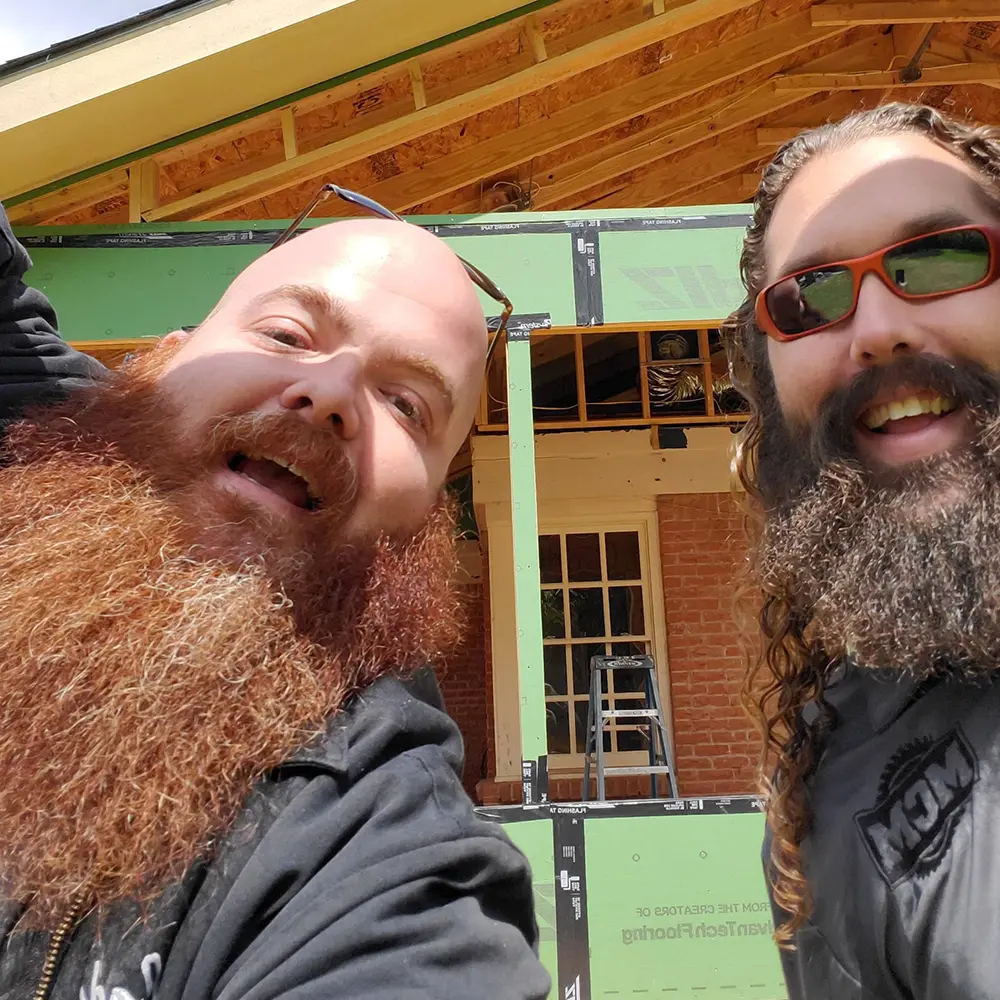 Discover if your budget can accommodate the patio of your dreams. Don't hesitate to request a free quote today! If you'd like more details about our exceptional paver patio service or wish to speak with us directly, please call (469) 583-6213.
See Some Of Our Finished Decks
If you have any doubts about our expertise, check out some of our finished decks and witness firsthand the exceptional level of craftsmanship that awaits you!
Work With A Contractor That Puts You First
We value your expectations and strive to deliver exceptional service that fully meets your requirements. This commitment has earned us a strong reputation among the homeowners in the area.
Cody and Chris were awesome to work with. Constuction was timely on our screened in patio.
Framing, screens, fans, Fans, hung my porch swing it's a beautiful place to hang out. I will call MCM again if I need any additional improvements.
After having a horrible pool builder experience and a lifting pool deck after 2 years, we hired MCM to completely take up our cool deck and lay a new travertine tile surround and it looks amazing!!!
A cracked skimmer basket was also repaired in the process and my pool has never looked better.
Thank you so much. We have made several referrals to your company and will continue to let people know what amazing work your team does.
Paver Patios Cost In Carrollton, TX
The cost of patio pavers can vary significantly based on the specific selections and materials chosen. Factors such as the type of paver, design complexity, and installation method can all influence the overall cost.
For a 10×20 area, the price typically falls within the range of $6,800 to $7,200. However, it's important to consider additional expenses, such as labor and any necessary site preparations, which may impact the final cost.
| Paver Material | Cost per Sq. Ft (Materials + Labor) | Total Cost for a 400 Sq. Ft Patio |
| --- | --- | --- |
| Concrete | $8.67 to $16.67 | $3,468 to $6,668 |
| Brick | $10.08 to $19.33 | $4,032 to $7,732 |
| Flagstone | $14.68 to $25.34 | $5,872 to $10,136 |
| Natural Stone and Slate | $11 to $30 | $4,400 to $12,000 |
Before
After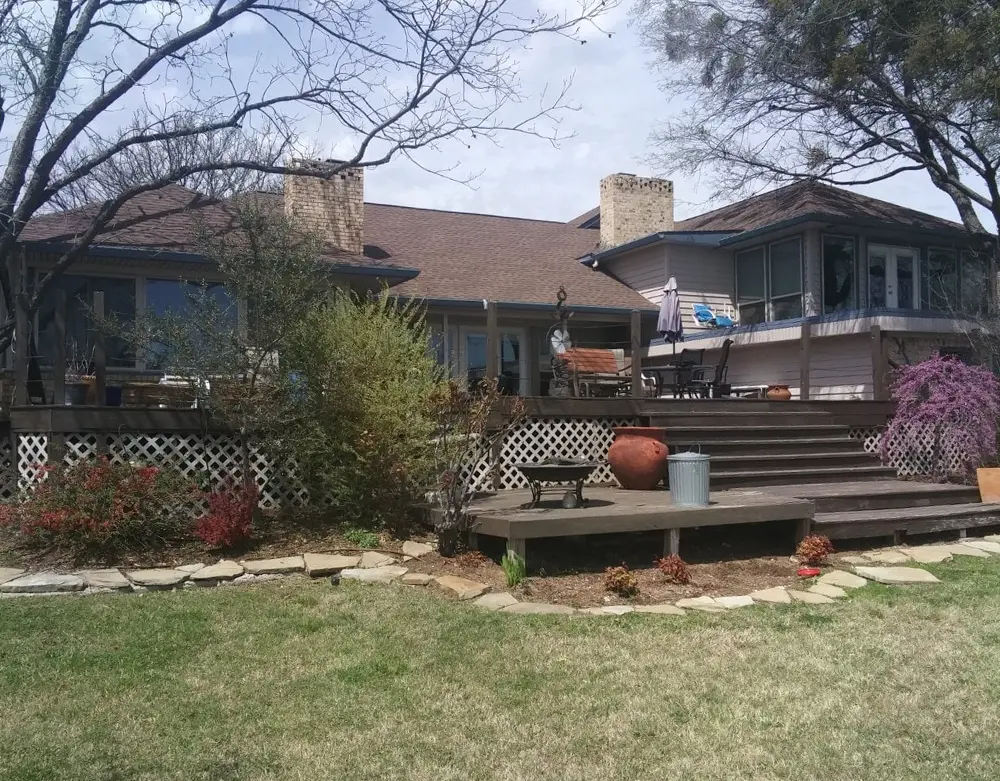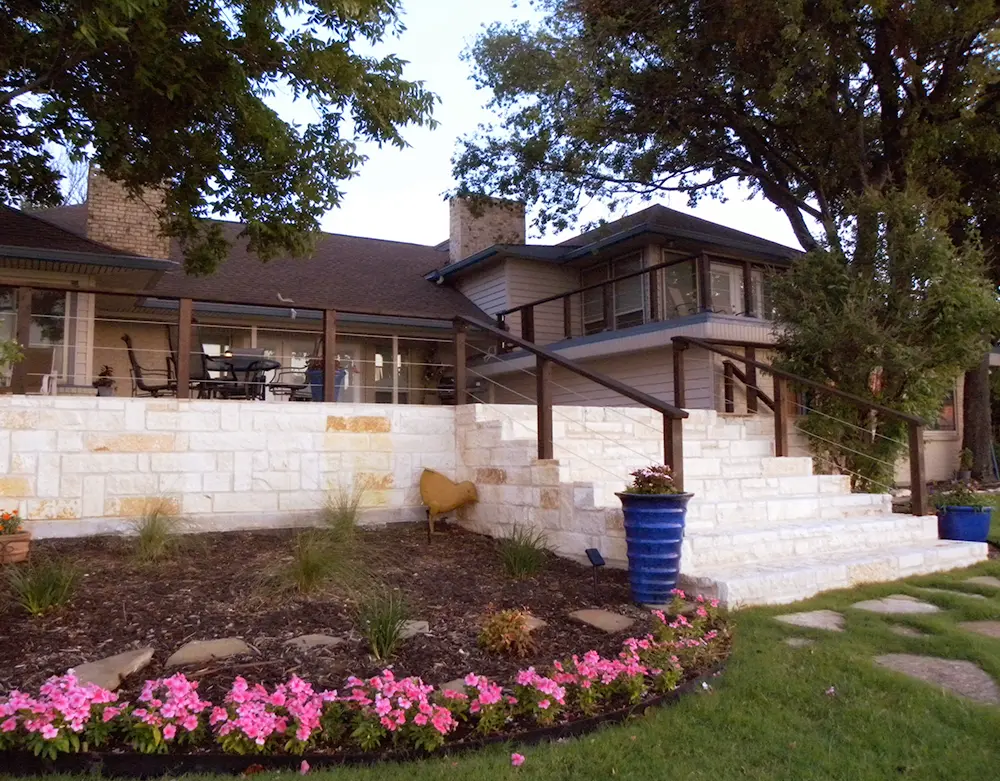 400 sq. ft. Travertine Patio in Garland, TX
This paver patio project included:
This paver patio with pergola was quoted at $114k, where the outdoor kitchen and travertine upgrade alone were $22k.
*Keep in mind that the numbers above are mere estimates for your patio. Avoid any guesswork and request a free quote!
We're Taking Care Of Everything For You!
At McKinley Construction Management, we take care of every step in building your new paver patio. Sit back, relax, and watch as your backyard is transformed with a beautiful patio that enhances your outdoor space.
Worried about the paver patio cost? We've got you covered. Our solutions are cost-effective, offering a great long-term return on investment. Plus, we provide excellent financing options, allowing you to build your paver patio without draining your bank account all at once.
We take great pride in our ability to consistently deliver projects on time, with a remarkably quick turnaround. Our primary objective is to ensure that you can enjoy your new patio without any compromises on the quality. You can expect a seamless installation process and a finished patio in just 5 days.
Quality And Affordable Paver Patios From A Pro
We want everyone to admire your backyard patio and inquire about it. Rest assured, we'll deliver a spectacular product that showcases our craftsmanship. Moreover, the process of obtaining it will be equally delightful.

Get in touch, and let's discuss what your ideal patio would look like.

After our 3D rendering of your patio, we get to work according to our timeline.

Fire up the grill and start celebrating your new patio!
Boost Your Property's Entertainment Opportunities With A New Patio
Discover the benefits of collaborating with proficient and dependable patio installers. Indulge in a hassle-free home improvement experience that effortlessly tackles your dream projects. Our services feature transparent pricing, a seamless process, exquisite patios, and a trustworthy team that guarantees a stress-free journey.
Get a quality service and benefit from the expertise of real pros for your project. Contact us at (469) 583-6213 or fill out our form for a free pricing quote for your new patio!
McKinley Construction did a fantastic job with our pergola. The quality of the work was excellent, but the best part is they truly care about the customers. Cody will not stop until you are happy and is extremely knowledgeable. Highly Recommend!
Owner Cody and his team of professionals created a Beautiful backyard living space for my wife and I. Complete with a brand new slab patio, pergola and stone fire pit. They did an amazing job and provided excellent customer service.
Other services you might be interested in:
Carrollton, Texas, is a vibrant city nestled in the heart of the Dallas-Fort Worth area, characterized by its rich history, diverse culture, and scenic beauty. It boasts various notable landmarks that capture its unique charm. The Historic Downtown Carrollton and the A.W. Perry Homestead Museum are must-see destinations for history enthusiasts, revealing the city's transformation over the years. Nature lovers are drawn to the Elm Fork Nature Preserve and the green expanse of the Arbor Hills Nature Preserve, offering a serene escape within the bustling city. Carrollton's thriving arts scene is best exemplified by the Carrollton Center for the Arts, which hosts an array of performances and exhibitions. These landmarks reflect Carrollton's dynamic blend of the past, present, and future.