The Best Pool Design And Build In Carrollton, TX
Want to get a pool at a reasonable price? Get your pool installed by pros and enjoy all the nice memories that'll come with it!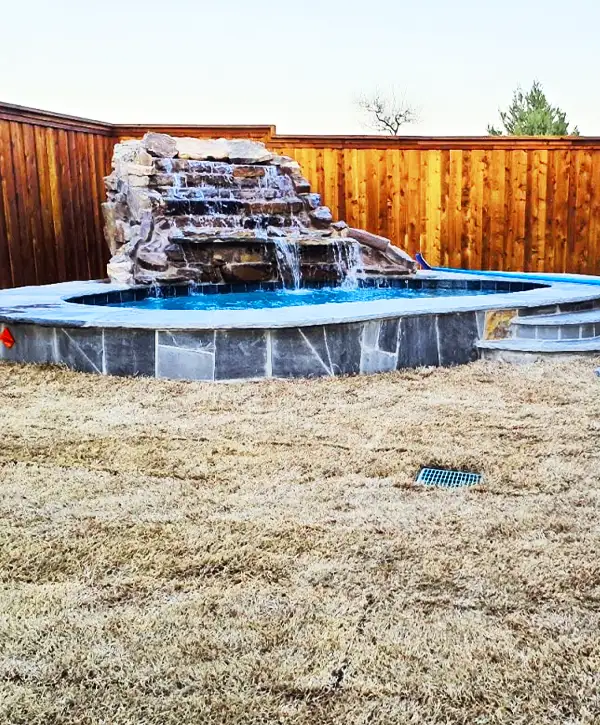 Transform your backyard into the ultimate entertainment haven with a stunning pool from one of the best builders and installers in northern TX. 
We're landscape designers and pool installers with dozens of finished projects, and we're ready to offer you the same level of quality craftsmanship and superior service that you can't find anywhere else in Carrollton, TX! Bask in the sun, show off your best dives, and create unforgettable memories with your loved ones with a pool addition.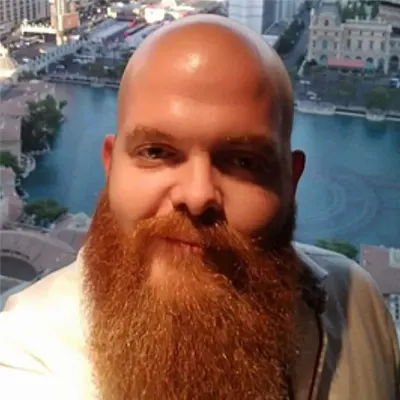 Cody McKinley, owner of McKinley Construction Management
I'm Cody McKinley, owner of McKinley Construction Management. Whether it's playing a game, enjoying a barbeque, or catching up with friends, I'm here to help you with an outdoor living space that will improve your family's life. There's no project I love more than designing and building outdoor living spaces. I can't wait to help you with yours!
Quality And Reliable Pools In Carrollton, TX - At Your Doorstep
We are extremely proud to offer our clients a comprehensive pool design and construction service in Carrollton and the surrounding areas. We go above and beyond to provide you with the finest end result available in this region.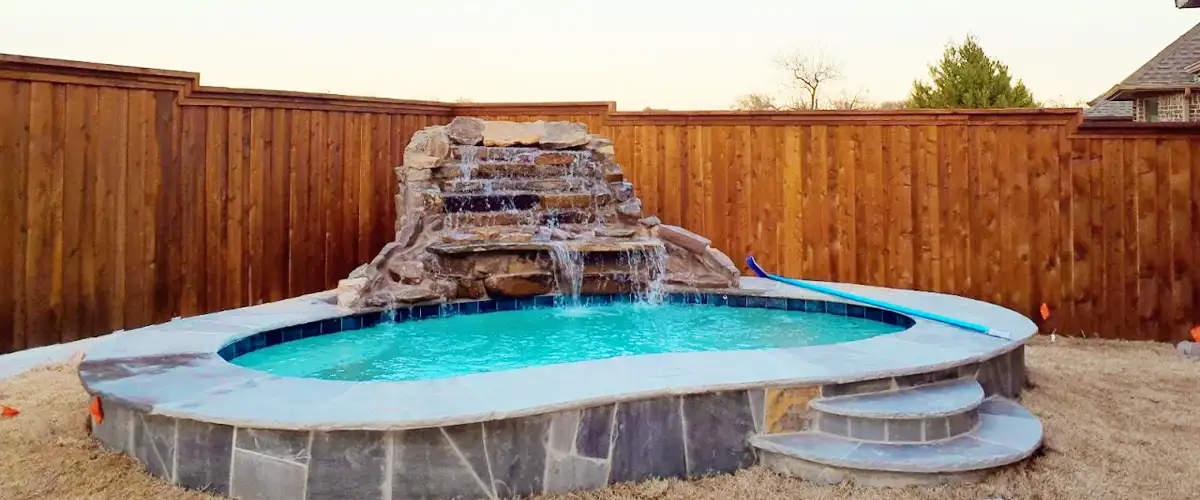 Let's build the perfect outdoor setup with:
Check Out Our Portfolio And Get Some Inspiration!
Our commitment to excellence is shown in our portfolio. See what your new pool could look like when working with an expert installer…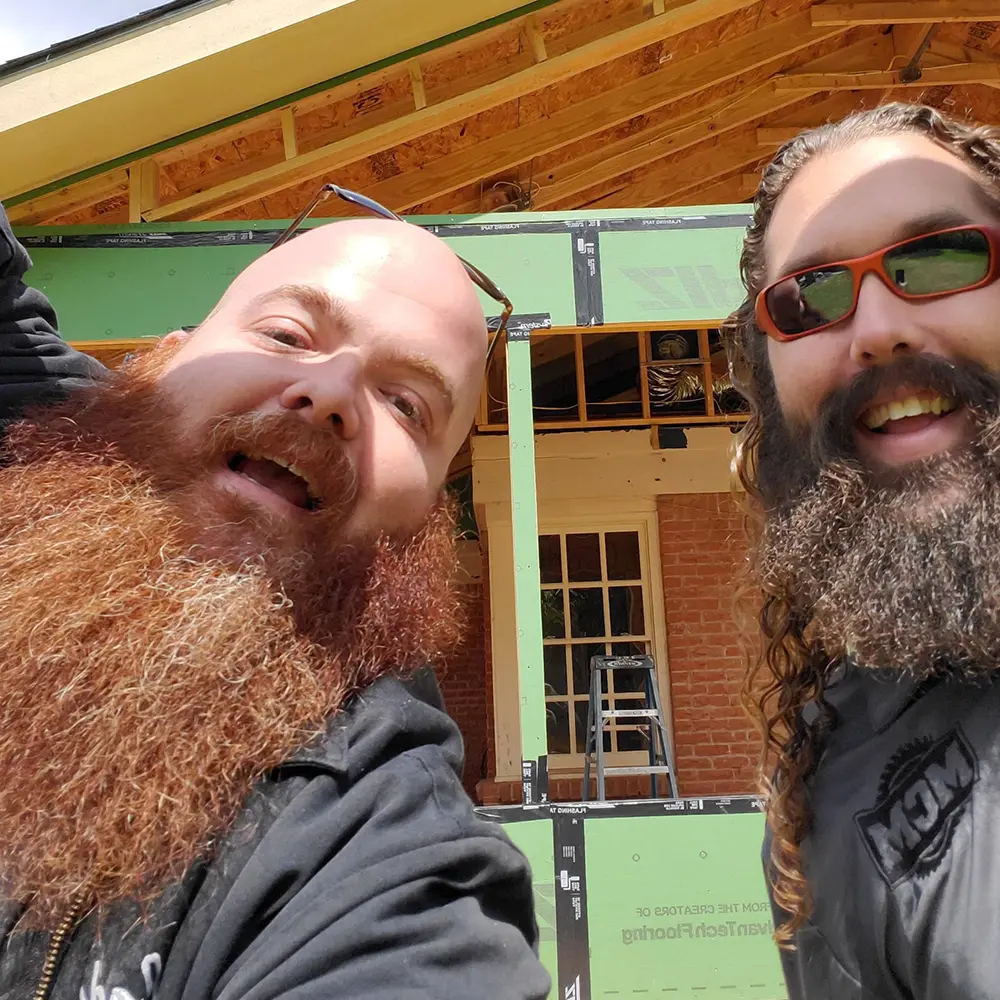 Ready to enhance your backyard experience with a pool? Get your free pricing quote by filling out a quick form or call us directly at (469) 583-6213 to discuss your upcoming pool design and built project in Carrollton.
Your Neighbors Loved Working With Professionals
Many of your neighbors in Carrollton, McKinney, Frisco, Plano, and more of northern TX are now enjoying a beautiful and unique pool that can entertain their families all year round. Here's what they say about working with a pro.
Their Bio on how they describe their company is SPOT ON.
They definitely have the body and soul needed to drive excellent customer service. 
From the Second you pick up the phone and chat with one of their outstanding team members… you will breathe deep and say "Whew I am in good hands" – TRUST ME YOU WONT REGRET WORKING WITH THEM, YOUR BODY AND SOUL WILL THANK YOU!
After having a horrible pool builder experience and a lifting pool deck after 2 years, we hired MCM to completely take up our cool deck and lay a new travertine tile surround and it looks amazing!!! 
A cracked skimmer basket was also repaired in the process and my pool has never looked better. 
Thank you so much. We have made several referrals to your company and will continue to let people know what amazing work your team does.
Pool Design And Build Cost In Carrollton, TX
The cost of pool construction in Texas can vary depending on various factors, but on average, you can expect it to range between $79k and $145k. The final cost depends on the size, design features, materials used, and additional amenities you choose for your pool.
Before
After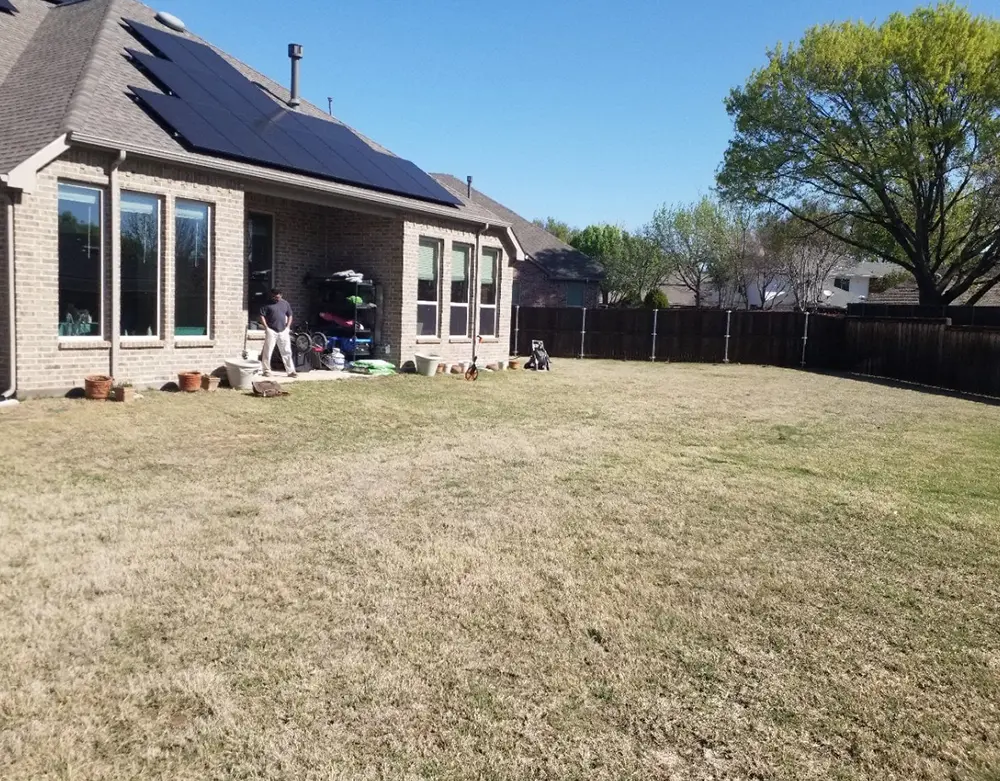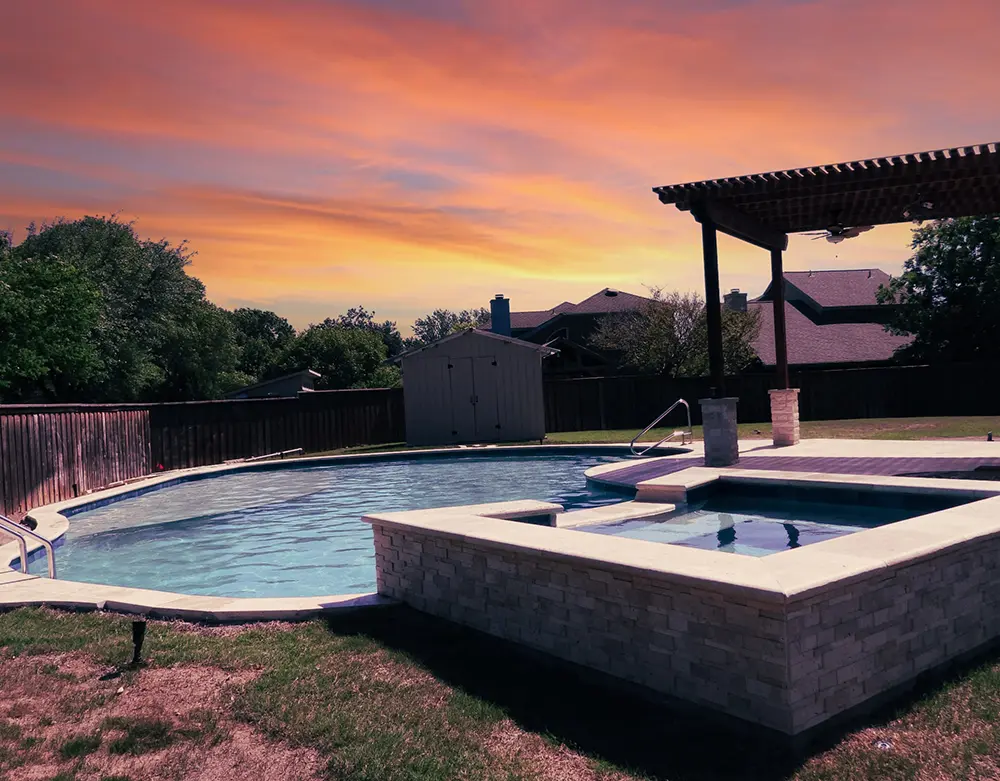 Pool With Tanning Ledge In Carrollton, TX
This custom pool construction project included:
The project was quoted at $135k, where the raised spa and tanning ledges alone were $25k.
| Pool Size | Vinyl | Fiberglass | Concrete |
| --- | --- | --- | --- |
| 10x20 | $18,200 | $23,400 | $26,000 |
| 10x30 | $27,300 | $35,100 | $29,000 |
| 12x20 | $21,840 | $28,080 | $31,200 |
| 12x24 | $26,208 | $33,696 | $37,440 |
| 12x30 | $32,760 | $42,120 | $46,800 |
| 14x28 | $35,672 | $45,864 | $50,960 |
| 15x30 | $40,950 | $52,650 | $58,500 |
| 16x32 | $46,592 | $59,904 | $66,560 |
| 18x36 | $58,968 | $75,816 | $84,240 |
| 20x40 | $72,800 | $93,600 | $104,000 |
| 25x45 | $102,375 | $131,625 | $146,250 |
| 30x50 | $136,500 | $175,500 | $195,000 |
McKinley Construction Management simplifies and expedites the initiation of your new pool construction project. We place your needs and preferences at the forefront, working closely with you to create a space that fulfills all of your specifications, regardless of your budget.
We're Taking Care Of Everything For You!
For most of our pool construction projects, we have to deal with all the concerns that homeowners have. The most common worries come from the cost and the timeline of their project. Below, we've tackled exactly that…
We can collaborate to identify a solution that aligns with your budget and timeline, ensuring a cost-effective upgrade. Additionally, we offer financing options to facilitate the initiation of this project.
We appreciate your enthusiasm to start enjoying your pool as soon as possible, and we greatly respect your time. Please be assured that we will work diligently to ensure that your project is completed within the agreed timeline, with minimal delays or setbacks.
Pools Designed And Built To Boost Your Property's Curb Appeal!
We have devised a process that places your comfort as the top priority, guaranteeing unwavering attention throughout the entire upgrade process. Our aim is to provide an unparalleled experience, and that's exactly what you'll get.

Get in touch with us, and let's partner up to design a pool that matches your vision and needs!

As soon as you've decided on the materials, we get to work according to our schedule.

Your new pool is ready! Get your friends over and try it out!
High-Quality And Premium Pool Builds In Carrollton, TX
Creating an outdoor living space with a pool is an excellent investment that offers countless benefits. Not only does it provide a serene environment for relaxation and promoting a healthier lifestyle, but it also becomes the perfect backdrop for entertaining guests and enjoying quality time with friends.
While it may require a significant financial commitment, the enhanced entertainment value and overall enjoyment it brings to your outdoor space make it a worthwhile investment.
If you're ready to get this awesome upgrade, give us a ring at (469) 583-6213 or request a free quote from the button below!
Really enjoyed doing business with Ronnie at MCM, whenever a question would arise Ronnie would take care of it quickly and professionally at the best of his ability. Our backyard looks great what we asked for and couldn't be more pleased with the quality.
These guys do a great job! They are fair, dependable and creative. I had a basic idea of what I wanted and they improved upon my idea.
They were flexible with minor changes and my crazy schedule. Definitely will use them again and recommend them to friends and family.
Other services you might be interested in...
Carrollton, Texas is a vibrant city steeped in rich history and cultural diversity. It is home to several landmarks that reflect its unique charm and character. The A. W. Perry Homestead Museum provides a glimpse into the city's pioneer past, showcasing a restored homestead built in the late 1800s. The Historic Downtown Carrollton, with its quaint shops and enchanting eateries, offers another snapshot into the city's heritage. For nature enthusiasts, the Elm Fork Nature Preserve offers serene walking trails amidst lush greenery. These landmarks contribute to making Carrollton a truly unique and inviting place to call home.