The Best Landscape Design And Build in Frisco, TX
If you're looking for a high-quality landscape design and build in Frisco, TX, then this is the place for you.
At McKinney Construction Management, we have extensive experience in designing and building beautiful landscapes for homeowners in Frisco. Our objective is straightforward – to create outdoor spaces that provide homeowners with a sense of peace and comfort.
Our basic landscape design and build start from $8k and includes a small flower bed, drought-tolerant plants, a small tree, and seasonal colors.
Prices can go up to $60k for a more complex landscape with a patio, pathway, sitting area, irrigation system, water feature, and more!
Unique Landscaping Services That Will Make Your Home Stand Out
We take landscaping a step further! We know what the industry offers and aim to give you more than that. With us, you're enjoying the best perks of working with top-tier outdoor contractors.
Landscape Design And Build Done Right - With MCM
If you want to enhance the look and value of your property, it's important to get a complete landscaping service that can address all of your needs and deliver a quality end product.
Your garden design in Frisco, TX, is in excellent hands with McKinney Construction Management.
Our team will collaborate with you to design a landscape that suits your lifestyle and fulfills your requirements. Whether you want a spacious lawn for your children or pets to play or a garden full of beautiful flowers and plants, we will ensure it is exactly what you want.
We can assist you in creating a perfect outdoor area where you can entertain guests or have family dinners while being surrounded by nature.
Check out our landscape design and build service and work with an expert that can transform your project into a real investment that'll pay off every time you step outside!
Average Cost Of Landscape Design And Build In Frisco, TX
Here are some quick pricing estimates for different kinds of landscaping projects.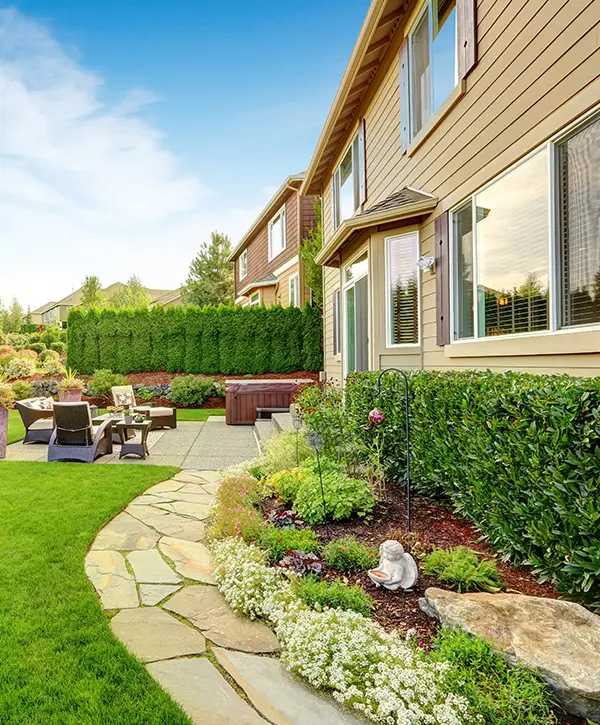 Basic Landscape Design And Build*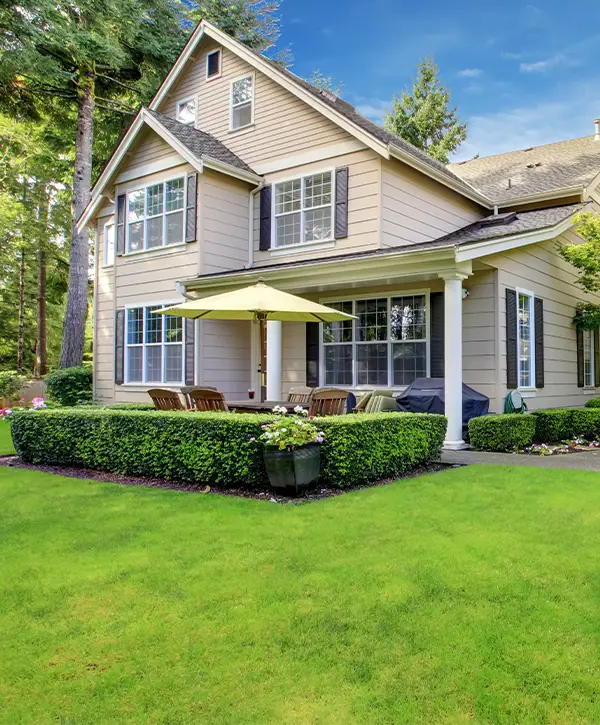 Average Landscape Design And Build*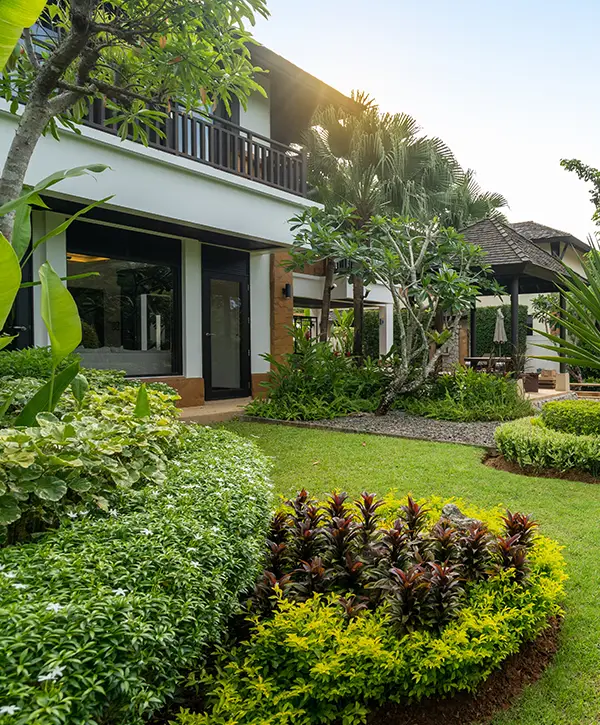 High-End Landscape Design And Build*
Our Customers In Frisco Love Their Landscape Design
Many Frisco, TX homeowners have received assistance with their landscape design and build from us. Check out the reviews from our satisfied customers who had the privilege of working with our exceptional outdoor contracting team!
It was a pleasure working with Chris and his crew! Chris was always quick to respond and answered any questions I had. He also took the time to research plants that would fit our lifestyle and ones that I would really love, he nailed it! I highly recommend MCM and will use them again!
McKinley was quick to get to me and give me their valuable time. Kaili was easily reachable there and Cody really brought into focus my vision/ idea for a project. Hoping to work with them in the future.
Type Of Upgrades And Materials
During our on-site consultation for your landscape design in Frisco, TX, we will discuss material and upgrade options available to you. However, let's discuss the most popular choices for landscaping in the area right now.
Including trees and plants in landscape design can add vibrant colors, textures, and shades while also enhancing air quality and providing a habitat for wildlife. For instance, evergreen trees can act as a background for other plants, whereas deciduous trees can provide shade during summers and light during winters.
Depending on what you're looking for in a tree, the price tag may range from $100 to over $3,500 in total.
Besides trees, drought-tolerant plants are ideal for xeriscaping. Texas doesn't get a lot of rain, so these plants are great for Frisco and surrounding areas.
| Project | Average Installation Cost ($) |
| --- | --- |
| Planting shrubs and bushes (each) | $25 - $85 |
| Planting hedges (per 5' length) | $50 - $225 |
| Planting flowers (per pot) | $10 - $30 |
| Installing new raised flower bed | $1,200 - $4,000 |
| Planting new grass seed | $0.25 - $0.70 per sq. ft. |
| Installing sod | $1 - $2 per sq. ft. |
| Planting a small to medium tree | $125 - $700 |
| Planting a large tree | $400 - $1,300 |
Pavers and stones are a fantastic way to enhance the look and feel of your outdoor area. The options for designs, patterns, and colors are endless, and you can choose from a variety of materials that range from gravel to finely detailed granite.
If you install high-quality pavers and stonework with proper planning, they require little maintenance and last for many years, which saves you time and money, according to landscape architects.
The cost of patio pavers can vary depending on the specific selections and materials chosen. For a 10×20 area, the cost typically falls within the range of $6,8K to $7,2k.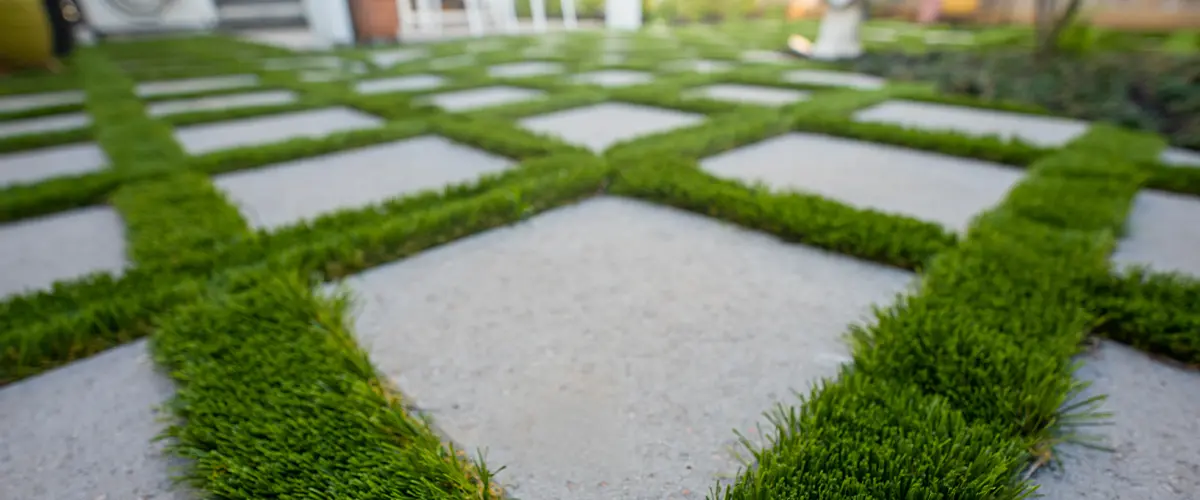 For maintaining the health and appearance of plants and turfgrass, landscape irrigation is essential. To ensure an effective system, one should take into account multiple factors like plant species, weather conditions, and rainfall quantity.
Landscaping businesses often recommend installing a sprinkler system to maintain your yard, whether it is small or large.
Use this sprinkler system installation cost calculator to see how much to budget for the irrigation of your new landscaping.
Adding landscape lighting to your home can change the way it looks and feels, creating an inviting atmosphere that is perfect for relaxing or hosting guests. If you're looking for low-maintenance outdoor lighting, solar landscape lights are a great choice. They run on solar power, eliminating the need for wiring and electrical work. LED landscape lighting is becoming increasingly popular among homeowners because they have a much longer lifespan and is much more energy-efficient.
| Number of Fixtures | Average Cost ($) |
| --- | --- |
| 10 - 20 light fixtures | $1,000 - $2,000 |
| 20 - 40 light fixtures | $2,000 - $5,000 |
| 40+ light fixtures | $5,000 - $7,000+ |
Enjoy A Complete And Hassle-Free Landscaping Service In Frisco, TX
If you want an amazing landscape design job done, you don't have to feel pressured to work with a landscape architect. Our process is straightforward so that you can start your landscape design in Frisco, TX, quickly and easily.

Get in touch, and let's devise a plan!

When everything is ready, we start working!

Your patio is ready to entertain – start enjoying it!
Frequently Asked Questions
Our Frisco landscape design services range from $9,000 for a basic design to over $44,000 for our highest-priced option. The basic design includes planting materials, covering, and a simple irrigation system. The more expensive option provides high-efficiency irrigation, high-end planting materials, and xeriscape landscaping to enhance both front and backyards.
The time needed to complete a yard varies depending on the season and level of complexity, typically taking 7-10 days on average. The project start date is determined by the month or season. The design process for the entire yard can range from 1 week to 1 month, depending on the degree of complexity.
Great! We continuously educate ourselves to stay updated on the latest technologies, gadgets, and trends related to landscape design and construction in Frisco and the Greater North Texas region. You can trust us to handle your upcoming projects with expertise.
The Best Time For A Well-Deserved Upgrade
McKinney Construction Management can provide you with a hassle-free experience and create a landscape design that will impress your guests.
We will handle everything from beginning to end so that you can fully experience the excitement of receiving such an impressive home upgrade.
We'll make sure everyone in the neighborhood will envy you for your spectacular landscape, and you'll enjoy it for a long time without worrying about anything.
The Best Decision For Your Outdoor Space Awaits You