Outdoor Living Spaces In Lewisville, TX
Want to upgrade your Lewisville, TX, outdoor space? We've got the perfect solution for you!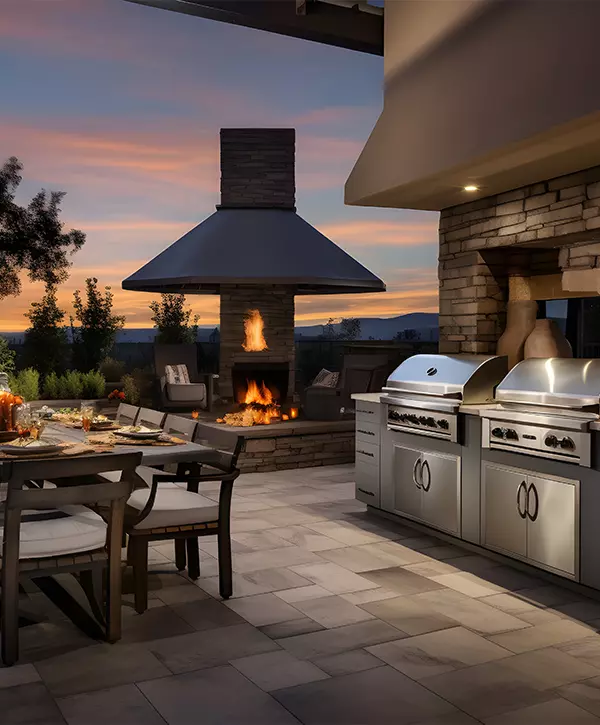 As homeowners increasingly seek to connect with nature, the demand for outdoor living spaces has soared. At McKinley Construction Management, we take pride in our renowned expertise in crafting extraordinary outdoor living areas in Lewisville, TX.
With our extensive experience, we possess a deep understanding of homeowners' desires and expectations for their backyards. Allow us to assist you in bringing your envisioned relaxation oasis to life.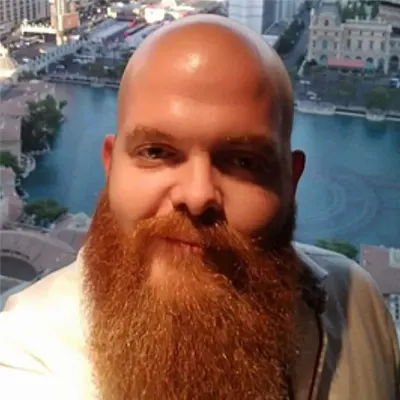 Cody McKinley, owner of McKinley Construction Management
I'm Cody McKinley, owner of McKinley Construction Management. Whether it's playing a game, enjoying a barbeque, or catching up with friends, I'm here to help you with an outdoor living space that will improve your family's life. There's no project I love more than designing and building outdoor living spaces. I can't wait to help you with yours!
Outdoor Living Spaces That Come With The Best Perks In The Industry
We aim to raise the standards of outdoor remodeling in northern Texas by providing excellent service to homeowners like you. Our commitment allows us to exceed expectations and ensure your complete satisfaction with our workmanship. We go the extra mile to offer unique benefits that other contractors in Lewisville, TX can't match!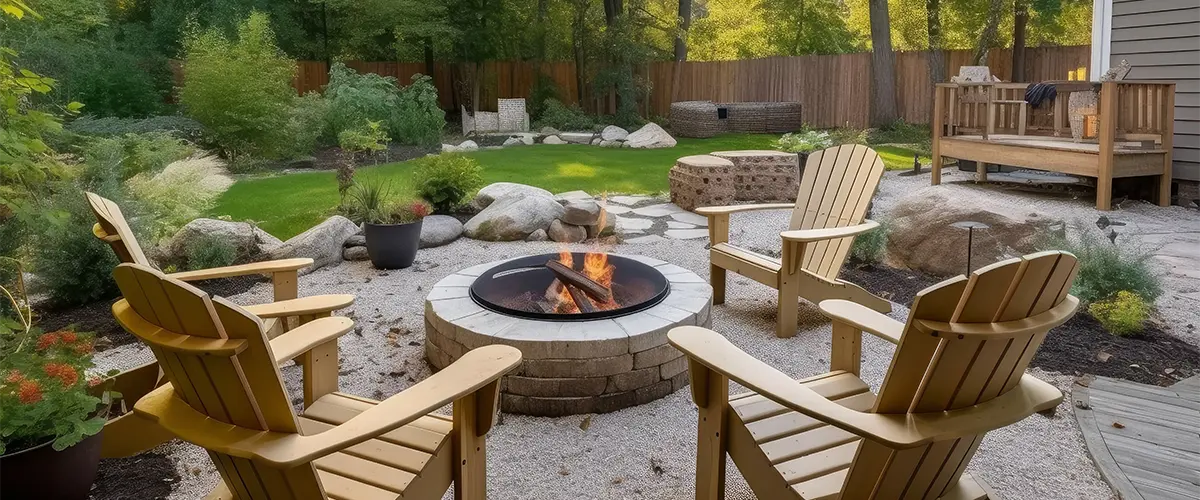 Check Out Our Portfolio And Get Some Inspiration!
Our portfolio showcases our skill and commitment. We delight in our clients' satisfaction with their investment, appreciating the trust they have in our dedicated professionalism. Check out our finished products!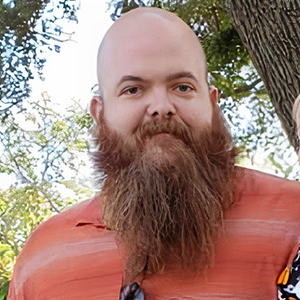 Enhance your backyard experience! Get a free pricing quote by filling out a quick form or call us at (469) 583-6213 to discuss your outdoor living space project. Let's create a backyard that'll turn heads in the neighborhood!
Your Neighbors Loved Working With Professionals
Drawing on our extensive expertise in outdoor remodeling, we have established a reputation that precedes us. Let's hear what your neighbors have to say about their experience working with MCM.
These guys do a great job! They are fair, dependable and creative. I had a basic idea of what I wanted and they improved upon my idea. 
 They were flexible with minor changes and my crazy schedule. Definitely will use them again and recommend them to friends and family.
We could not be happier with MCM! From the initial visit to discuss our project through completion they have been fantastic. 
 Ronnie Goldsmith has been great dealing with our rough concepts and offering suggestions and advice. When we decided to make a change half way through the project, they were most accommodating and easy to work with. 
 Their crews go the extra mile and even did some brush clean out on the site which greatly improved appearance. 
 5 stars in our book!
Outdoor Living Spaces Cost In Lewisville, TX
The investment required for constructing an outdoor living space can differ significantly based on various factors, with costs ranging from $30k to $100k or even higher. The ultimate expense is contingent upon the project's extent, the area's size, the chosen materials, and the desired features and amenities.
Before
After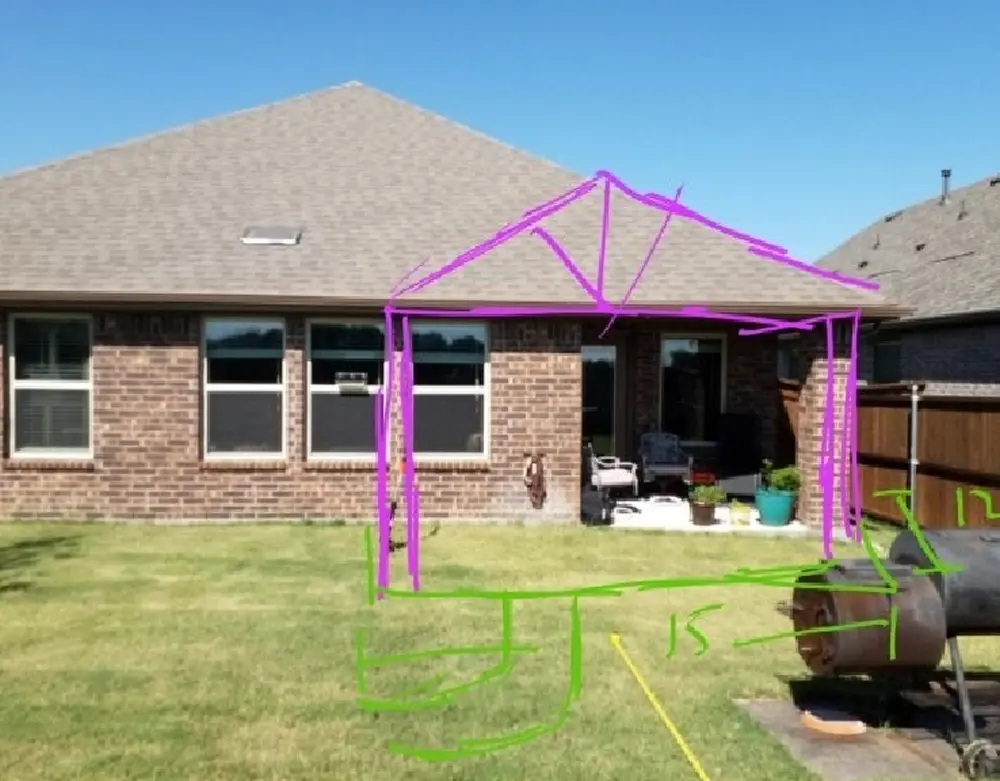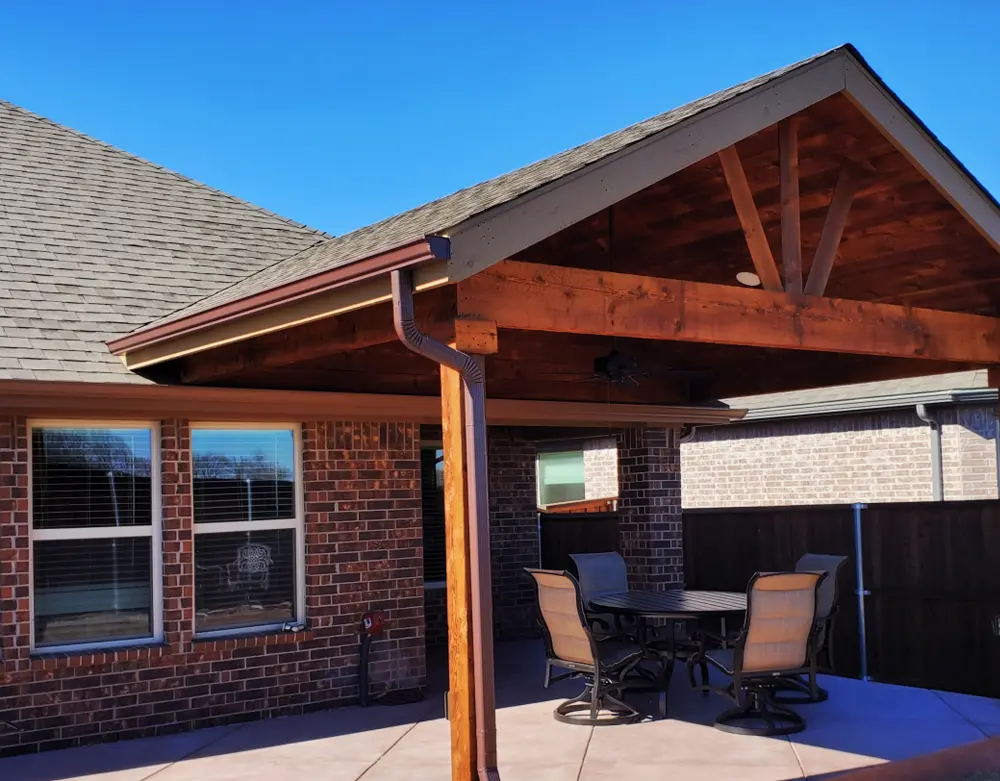 200 Sq. ft gable covered patio in McKinney, TX
This outdoor living space project included:
The project was quoted at $54k, where the covered patio alone was $24k.
| Feature | Average Cost |
| --- | --- |
| Patio | $30 - $35 / sq. ft. |
| Water Feature | $3.50 - $10 / sq. ft. |
| Outdoor Furniture | $400 - $2,000 |
| Firepit | $500 - $10,000 |
| Deck | $25 - $60 / sq. ft. |
| Pergola | $35 - $65 / sq. ft. |
| Outdoor Lighting | $2,000 – $5,000 for 20 - 40 light fixtures |
* Your outdoor living space cost may change depending on different labor fees, material used, ground preparation, and accessibility to the job site. Get a free pricing estimate now and lock in your project on our calendar!
Embark on your project with McKinley Construction Management for a seamless, swift, and streamlined experience. We excel in adapting to any budget and timeline, ensuring we meet your family's unique needs with utmost efficiency.
We're Taking Care Of Everything For You!
When creating an outdoor living space, homeowners often have concerns about the cost and time needed for this transformative upgrade.
With our outdoor living space service, you won't have to drain your wallet to achieve your desires. Whether your budget is $5k or $50k, we ensure you get the utmost value for your investment.
When searching for a contractor, prioritizing building efficiency is crucial. If you desire a dependable professional who delivers as promised, look no further! We are committed to providing you with an accurate timeline, ensuring that you can enjoy your new outdoor space in no time at all!
Outdoor Living Space Design And Built - With None Of The Stress!
Our process is designed to ensure your comfort and satisfaction during the upgrade. We aim for you to enjoy the process and have full confidence in it.

Get in touch with us, and let's partner up to design an outdoor space that matches your vision!

As soon as you've decided on the materials, we get to work according to our schedule.

Your outdoor space is ready! Fire up the grill and invite people over for the best steak they'll ever eat!
Get A High-Quality Outdoor Living Space From Your Local Pro
Investing in an outdoor living space maximizes your outdoor experience and boosts your home's resale value. It's a perfect setting to host gatherings, enjoy leisure time with friends, or relax while watching your favorite team play ball.
If you're prepared to invest and enhance your property's value and ambiance with an exquisite outdoor space, don't hesitate to contact us at (469) 583-6213 or request a complimentary quote using the button below!
It was a pleasure working with Chris and his crew! Chris was always quick to respond and answered any questions I had. 
He also took the time to research plants that would fit our lifestyle and ones that I would really love, he nailed it! I highly recommend MCM and will use them again!
Cody was exceptional. Just gave me honest, straightforward counsel via phone and pictures and didn't charge me anything. Saved time and money with what will be an easy fix. Really appreciate it, 5 stars.
Other services you might be interested in...
Lewisville, TX, is a thriving city located in the heart of the Dallas-Fort Worth Metroplex that beautifully blends urban conveniences with small-town charm. Known for its recreational and cultural vibrancy, Lewisville is home to several landmarks that contribute to its unique appeal. The picturesque Lewisville Lake, with its miles of scenic shoreline, offers a myriad of outdoor activities, becoming a magnet for water sports enthusiasts and nature lovers alike.
The MCL Grand Theater, another notable landmark, is the epicenter for arts and culture in the city, hosting a range of performances and exhibitions throughout the year. From its rich historic downtown to the bustling retail scene at Vista Ridge Mall, Lewisville's diverse landmarks encapsulate the spirit of both community and progression.