Pool Design And Build In Lewisville, TX
Looking for an affordable pool installation that still looks high-end and beautiful? Here's our solution...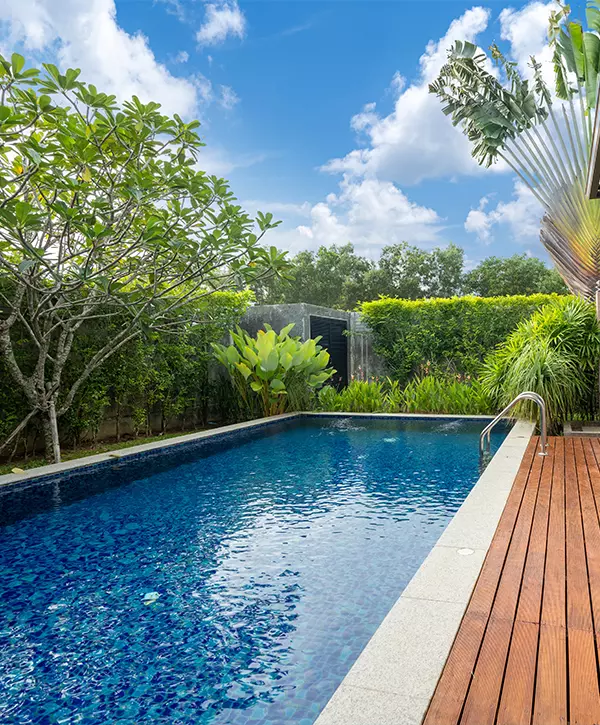 Our pool design and build in Lewisville, TX, can transform your backyard into a captivating entertainment area so you and your loved ones can truly enjoy these hot Texas days. We're esteemed pool installation experts with an impressive portfolio that speaks volumes to our craftsmanship and passion.
With us, you get the chance to finally get your new pool without working with fly-by-night contractors who just cash in and then bounce. We'll stick with you until you're 100% satisfied with your new home upgrade, and if there's anything wrong, our workmanship warranty will cover it for you!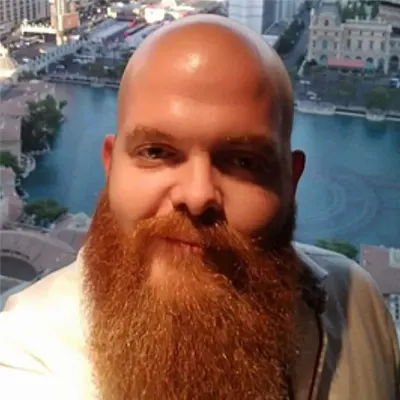 Cody McKinley, owner of McKinley Construction Management
I'm Cody McKinley, owner of McKinley Construction Management. Whether it's playing a game, enjoying a barbeque, or catching up with friends, I'm here to help you with an outdoor living space that will improve your family's life. There's no project I love more than designing and building outdoor living spaces. I can't wait to help you with yours!
Professional Pool Installation From Top To Bottom
We take great pride in offering top-notch pool design and construction services in Lewisville and the surrounding areas. Trust us to deliver the finest product in northern TX, a pool you just can't get otherwise!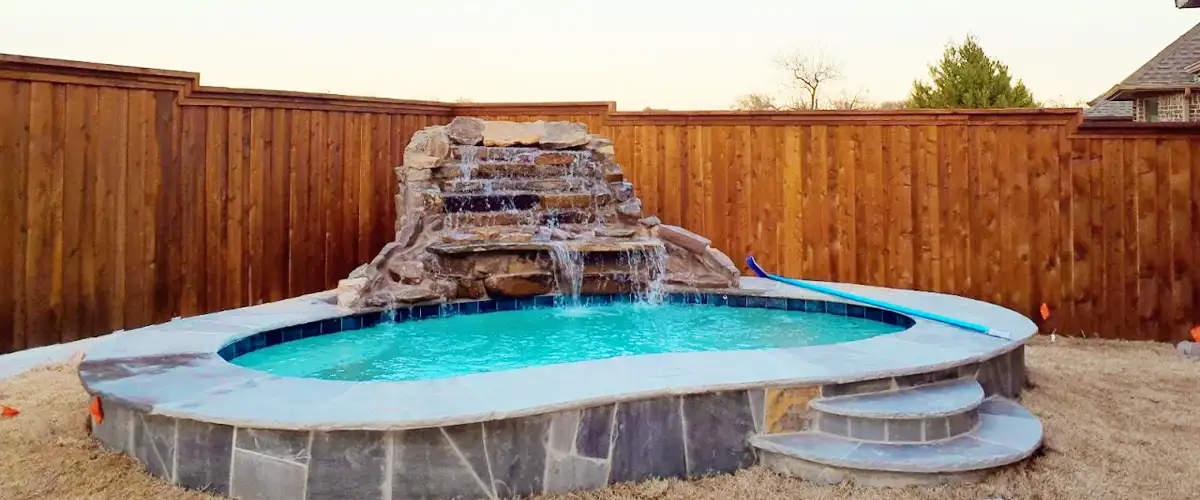 Let's build the perfect outdoor setup with:
Check Out Our Portfolio And Get Some Inspiration!
Our portfolio is a testament to our work and the quality you'll receive. Browse our finished projects below and see what we can do for you!
Your Neighbors Loved Working With Professionals
Residents in Lewisville, McKinney, Frisco, Plano, and other areas of northern TX are delighting in the luxury of a stunning and one-of-a-kind pool that offers year-round entertainment for their families. Here's what they have to say about their experience working with a professional.
Their Bio on how they describe their company is SPOT ON.
They definitely have the body and soul needed to drive excellent customer service. 
From the Second you pick up the phone and chat with one of their outstanding team members… you will breathe deep and say "Whew I am in good hands" – TRUST ME YOU WONT REGRET WORKING WITH THEM, YOUR BODY AND SOUL WILL THANK YOU!
After having a horrible pool builder experience and a lifting pool deck after 2 years, we hired MCM to completely take up our cool deck and lay a new travertine tile surround and it looks amazing!!! 
A cracked skimmer basket was also repaired in the process and my pool has never looked better. 
Thank you so much. We have made several referrals to your company and will continue to let people know what amazing work your team does.
Pool Design And Build Cost In Lewisville, TX
The cost of pool construction in Texas can vary based on several factors. On average, the price ranges from $79k to $145k. The final cost is determined by factors such as the pool's size, design features, materials used, and any additional amenities you select for your pool.
Before
After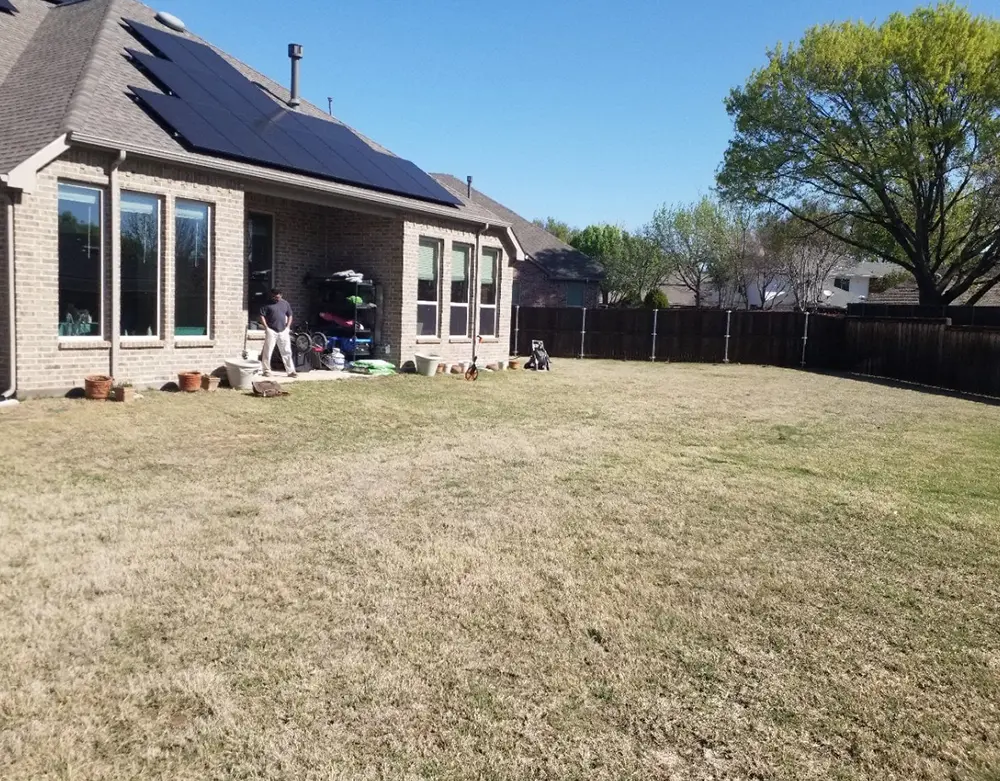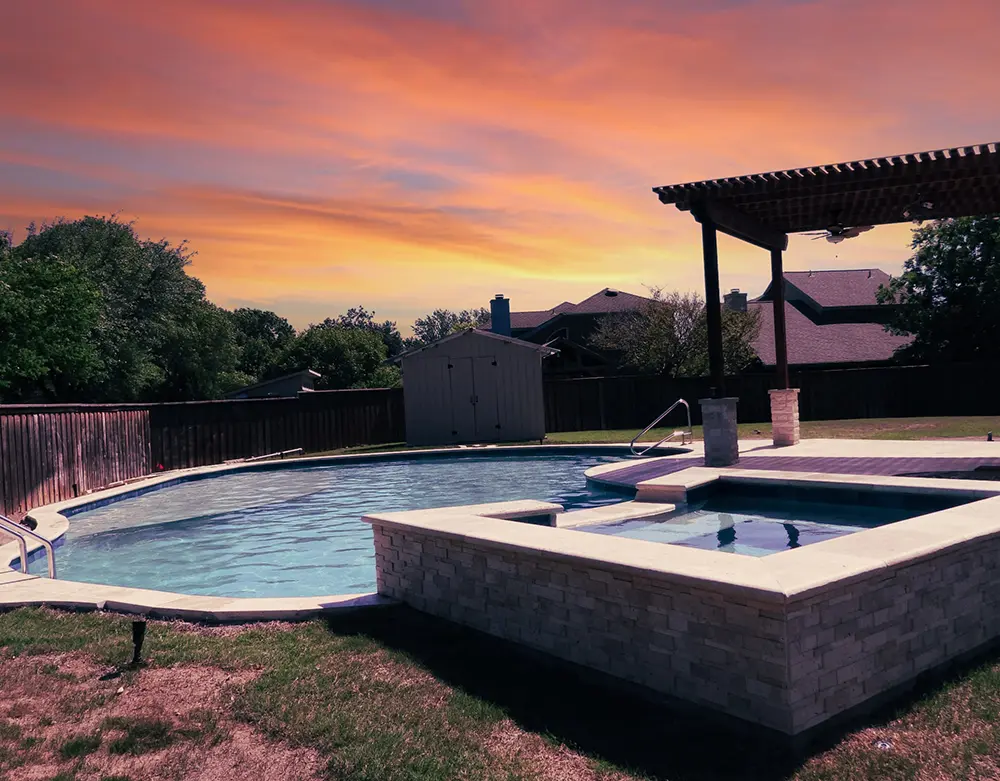 Pool With Tanning Ledge In Carrollton, TX
This custom pool construction project included:
The project was quoted at $135k, where the raised spa and tanning ledges alone were $25k.
| Pool Size | Vinyl | Fiberglass | Concrete |
| --- | --- | --- | --- |
| 10x20 | $18,200 | $23,400 | $26,000 |
| 10x30 | $27,300 | $35,100 | $29,000 |
| 12x20 | $21,840 | $28,080 | $31,200 |
| 12x24 | $26,208 | $33,696 | $37,440 |
| 12x30 | $32,760 | $42,120 | $46,800 |
| 14x28 | $35,672 | $45,864 | $50,960 |
| 15x30 | $40,950 | $52,650 | $58,500 |
| 16x32 | $46,592 | $59,904 | $66,560 |
| 18x36 | $58,968 | $75,816 | $84,240 |
| 20x40 | $72,800 | $93,600 | $104,000 |
| 25x45 | $102,375 | $131,625 | $146,250 |
| 30x50 | $136,500 | $175,500 | $195,000 |
McKinley Construction Management simplifies and expedites the initiation of your new pool construction project. We place your needs and preferences at the forefront, working closely with you to create a space that fulfills all of your specifications, regardless of your budget.
Pool Installation Made Easy For You
For most of our pool construction projects, we address homeowners' concerns, which typically revolve around project cost and timeline. Below, we've tackled exactly that…
We can work together to find a solution that fits your budget and timeline, guaranteeing a cost-effective upgrade. Moreover, we provide financing options to help you kickstart this project.
We value your eagerness to begin enjoying your pool at the earliest opportunity, and we hold your time in high regard. Rest assured, we will put in dedicated efforts to ensure that your project is completed within the agreed-upon timeframe, with minimal disruptions or delays.
A New Pool In Lewisville In 3 Simple Steps
We've developed a meticulous process that prioritizes your comfort, ensuring unwavering attention throughout the upgrade journey. Our ultimate goal is to deliver an unmatched experience, and that's exactly what you can expect from us.

Get in touch with us, and let's partner up to design a pool that matches your vision and needs!

As soon as you've decided on the materials, we get to work according to our schedule.

Your new pool is ready! Get your friends over and try it out!
High-Quality And Premium Pool Builds In Lewisville, TX
Investing in an outdoor living space with a pool is a wise choice that brings numerous advantages. Beyond providing a tranquil haven for relaxation and fostering a healthier lifestyle, it creates an idyllic setting for hosting gatherings and savoring precious moments with friends.
Although it may involve a substantial financial commitment, the augmented entertainment value and overall enjoyment it brings to your outdoor space render it a truly worthwhile investment.
If you're ready to get this awesome upgrade, give us a ring at (469) 583-6213 or request a free quote from the button below!
Really enjoyed doing business with Ronnie at MCM, whenever a question would arise Ronnie would take care of it quickly and professionally at the best of his ability. Our backyard looks great what we asked for and couldn't be more pleased with the quality.
These guys do a great job! They are fair, dependable and creative. I had a basic idea of what I wanted and they improved upon my idea. 
 They were flexible with minor changes and my crazy schedule. Definitely will use them again and recommend them to friends and family.
Other services you might be interested in...
Lewisville, TX, is a vibrant city in Denton County known for its rich culture and history. The vibrant city is brimming with beautiful parks, recreational areas, and historical landmarks. One cannot overlook the iconic Lewisville Lake, a popular spot for boating, fishing, and water sports that provides a scenic backdrop for the city. The MCL Grand Theater, a hub for the arts in Lewisville, showcases a variety of performances and art exhibitions throughout the year. Another renowned landmark is the 1885 Victorian home, affectionately known as the Bridlewood Golf Club, offering a mix of history and recreation for residents and visitors alike.