The Best Home Additions And Sunrooms In McKinney, TX
Looking to add more living square footage and improve the functionality of your home? Do it with your local pros!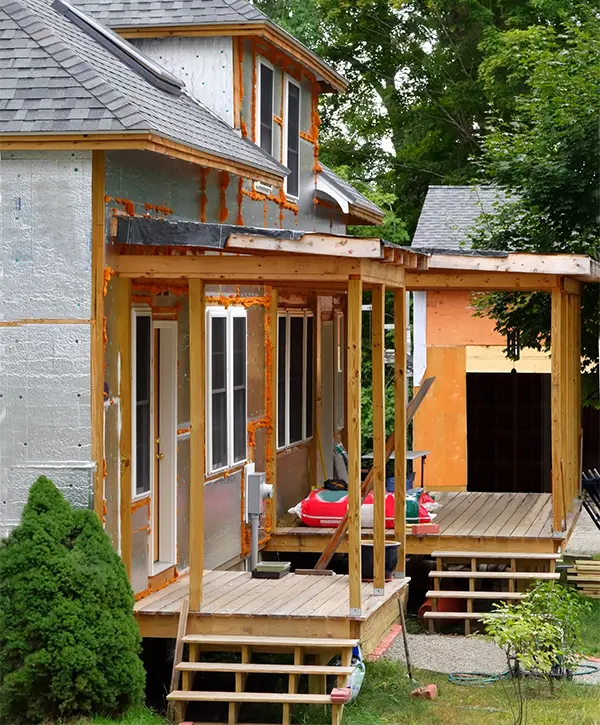 Home additions and sunrooms are probably two of the most extensive home improvement projects you'll undertake these days. 
Both of these upgrades require a lot of work, time, and money, but the results are sure to make your day-to-day life much better and will allow you to enjoy your home in a multitude of other ways. 
With McKinley Construction Management, you're getting top-tier contracting work that you simply won't find elsewhere in McKinney, TX!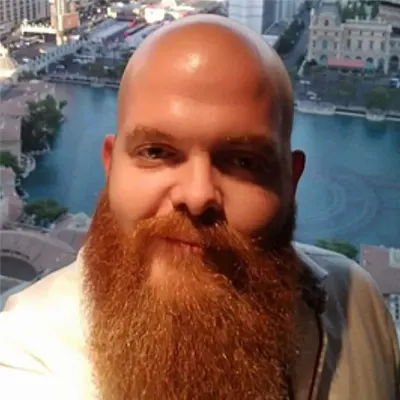 Cody McKinley, owner of McKinley Construction Management
I'm Cody McKinley, owner of McKinley Construction Management. Whether it's playing a game, enjoying a barbeque, or catching up with friends, I'm here to help you with an outdoor living space that will improve your family's life. There's no project I love more than designing and building outdoor living spaces. I can't wait to help you with yours!
Home Additions And Sunrooms Built Responsibly
Home additions and sunrooms need to be reliable and completely safe. You'll want to avoid sketchy contractors and shoddy work by ensuring you're working with a top-tier contractor that's committed to his craft and your project. With us, you're getting perks that no other contractors around here offer!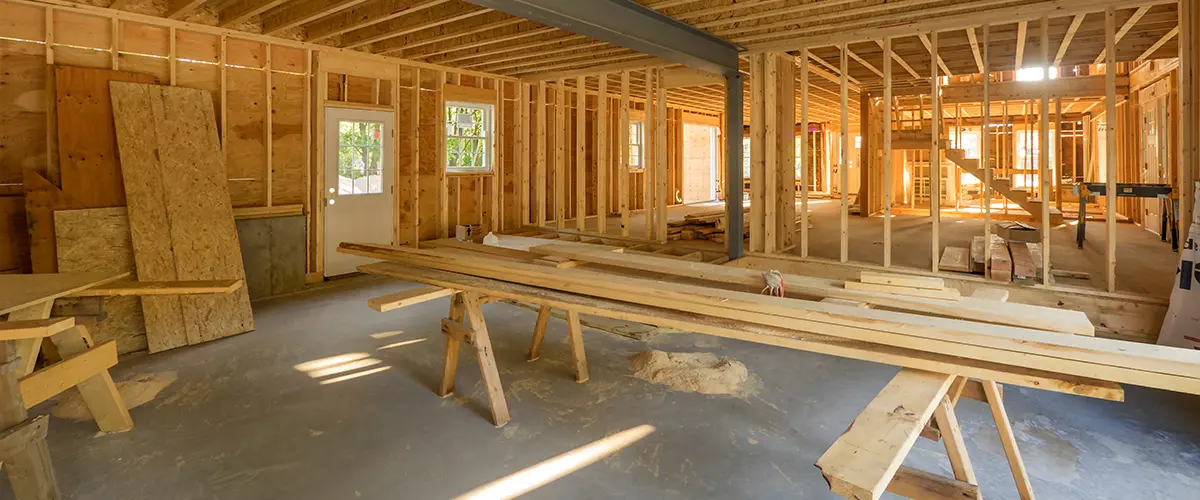 Let's build the perfect outdoor setup with:
This Is What Your Home Addition Or Sunroom Can Look Like...
We take our craft seriously and want our clients to be 100% satisfied with it. We've built dozens of additions and sunrooms, all up to the highest industry standards and the finest craftsmanship you'll ever get around here. Check out some of our work below!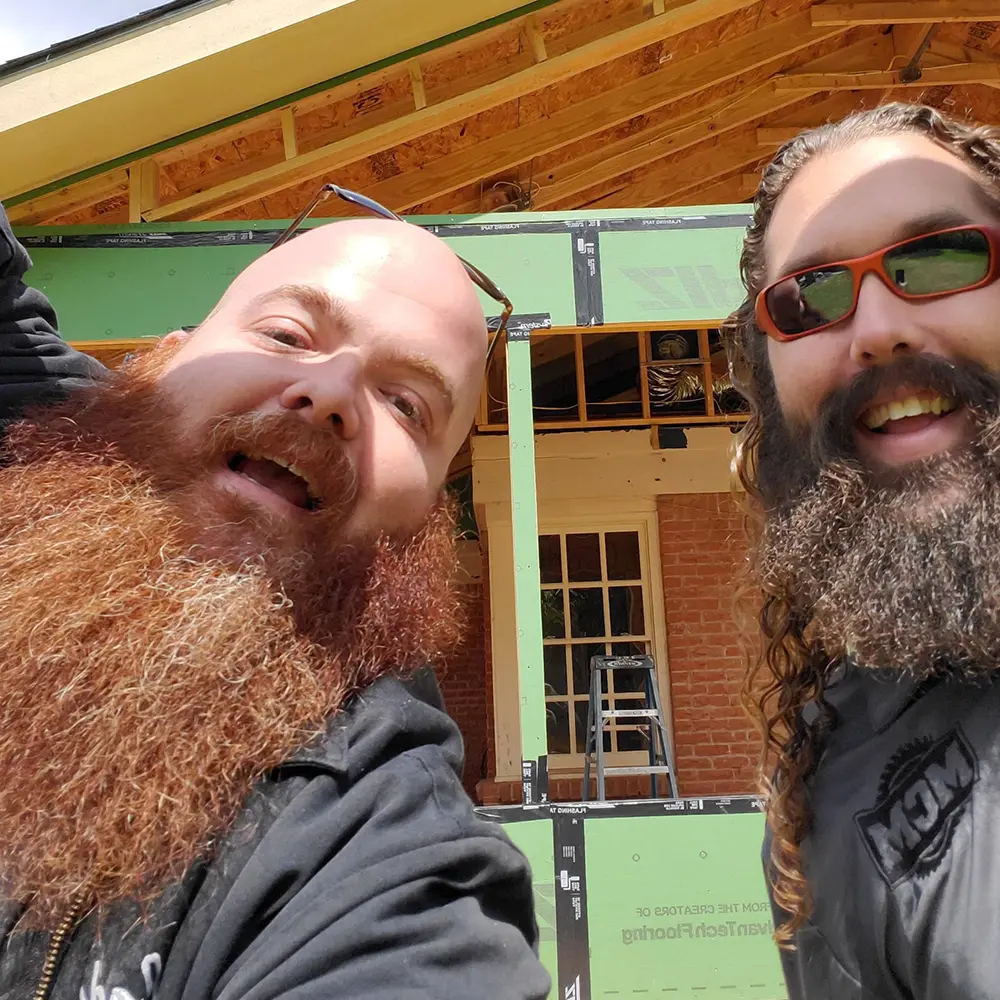 Committed to improving your lifestyle and boosting your property's value with a world-class home addition or sunroom? Get in touch at (469) 583-6213 to discuss your upcoming addition project in McKinney.
Your Neighbors Loved Working With Professionals
Improving homes, backyards, and lifestyles has been part of McKinley Construction Management since our very first projects. We've done it so many times that it has become instinctively. Your neighbors love working with us because they know we have their best interests at heart – and you'll love us too!
Really enjoyed doing business with Ronnie at MCM, whenever a question would arise Ronnie would take care of it quickly and professionally at the best of his ability. Our backyard looks great what we asked for and couldn't be more pleased with the quality.
These guys do a great job! They are fair, dependable and creative. I had a basic idea of what I wanted and they improved upon my idea.
They were flexible with minor changes and my crazy schedule. Definitely will use them again and recommend them to friends and family.
Home Additions And Sunrooms Cost In McKinney, TX
Most sunrooms and home additions we've built range from $55K to $200K. If it sounds like a lot, know that the ROI of these projects makes them completely worth it. For example, bedroom and bathroom additions have an ROI of 60-70% or even higher for a master suite. Kitchen bump-outs can easily reach up to 100% ROI, and even sunrooms can add around 50% return value to your home.
Before
After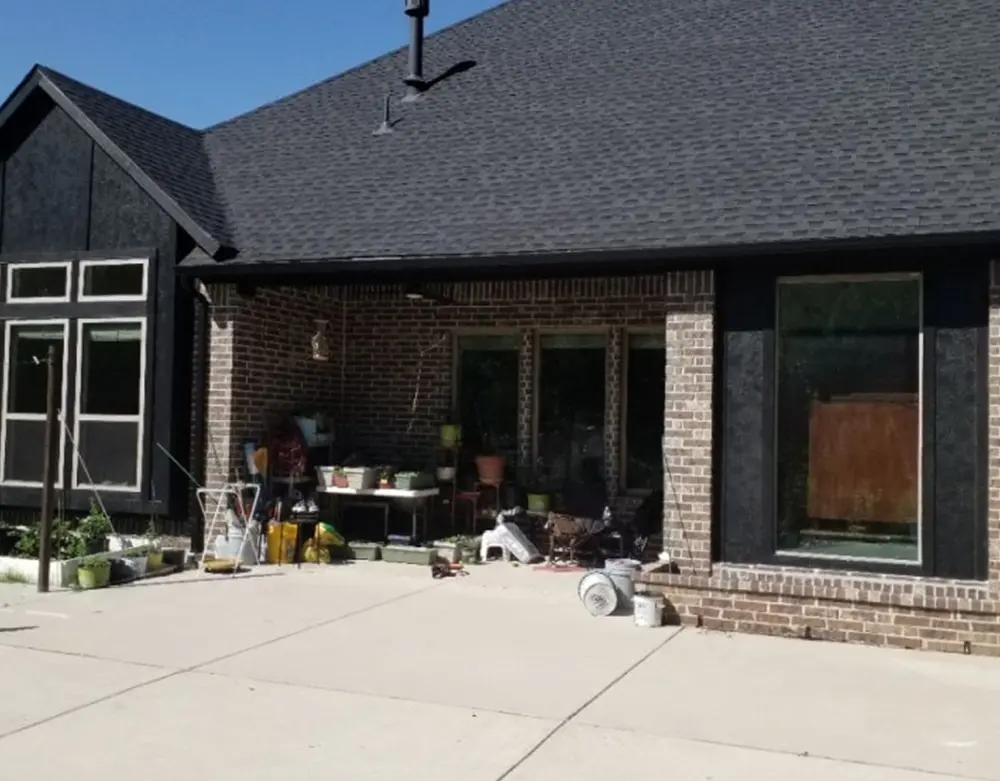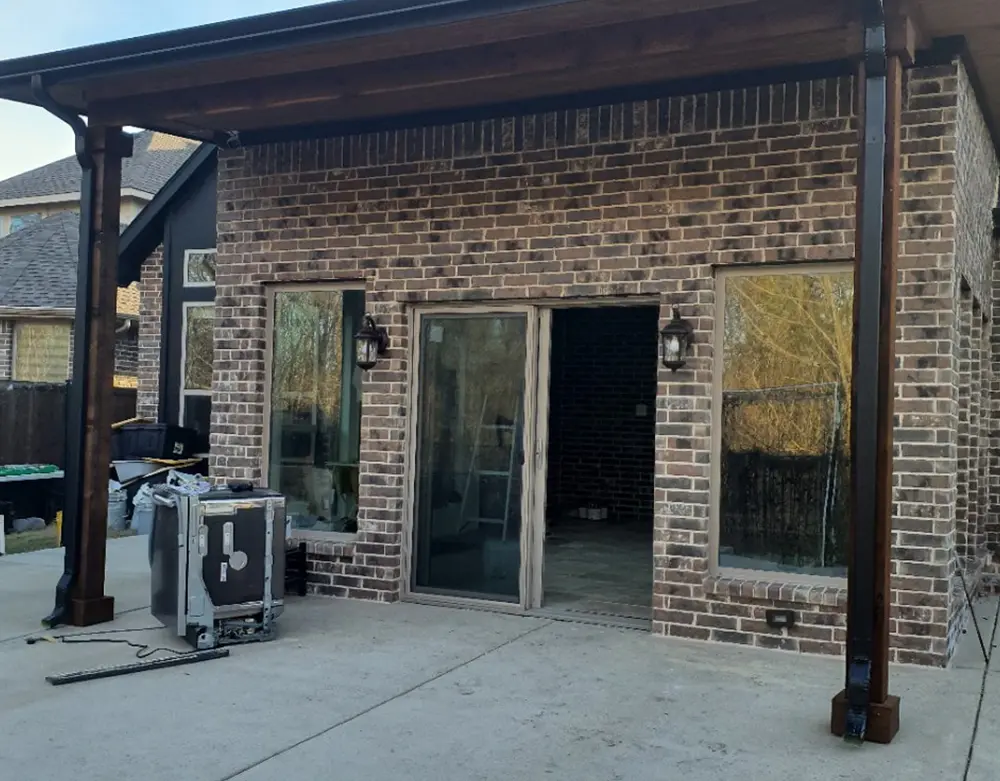 200 sq. ft. Home Addition With Patio In McKinney, TX
This home addition project included:
The project was quoted at $79k, where the travertine flooring alone was $6k.
| Square Feet | Average Cost |
| --- | --- |
| 200 | $17,200 - $41,600 |
| 250 | $21,500 - $52,000 |
| 300 | $25,800 - $62,400 |
| 400 | $24,400 - $83,200 |
| 500 | $43,000 - $104,000 |
| 600 | $51,600 - $124,800 |
| 800 | $68,800 - $166,400 |
| 1,000 | $86,000 - $208,000 |
* Note that the prices above are mere estimates, and your project will most likely be priced differently. The numbers don't include the labor fees either, which are usually the biggest expense in a project of this scope.
At McKinley Construction Management, we tried to make it as easy as possible to start your project with us. We'll find a budget that works for your needs and make sure to deliver a quality product without sacrificing anything from its quality.
We're Taking Care Of Everything For You!
We know home additions are huge projects that require a lot of thought, time, and money. You, like many other homeowners, are probably concerned about two major things…
We've worked on additions that cost as low as $20k and as high as $200k. Regardless of your budget, we can work together to find a solution for your needs. Besides, we have multiple financing options available that can help you achieve your goals without breaking the bank.
Home additions and sunrooms are indeed extensive projects and take time. But if you're 100% committed to getting one, the wait will be worth it! We try our best to stay within our timeline and finish your job according to our schedule, so you can enjoy your addition as soon as possible!
Getting A Home Addition Or Sunroom Has Never Been Easier!
You'll go through a simple process that focuses on your comfort and well-being. This 3-step journey allows you to have complete control over every aspect of your project so everything matches your preferences, needs, and lifestyle. Here's how it'll go…

Let's partner up to design the perfect addition or sunroom that matches your vision and needs!

As soon as you've decided on the materials, we get to work according to our schedule.

Your project this finished! Fire up the grill and gather your loved ones over to see your investment!
With planning, permitting, design, and construction, it can take anywhere from 3-8 months to add an addition to your home
Adding a new room to your home is an excellent way to personalize your property. If you've dreamt of having a sunroom that steps out to a beautiful deck where you can entertain family and friends, a room addition can be the perfect way to make the home you already love into a dream come true.
This depends on a lot of factors. Older homes can be more costly to renovate. But a lot of people find the thought of living anywhere else impossible. On average, 75% of Americans would choose to renovate instead of move!
World-Class And Highly-Reliable Home Additions In McKinney, TX
Investing in a home addition is sure to boost your property's value, but even more, it's guaranteed to improve your day-to-day life by giving you a functional space that you can use however you'd like. 
Be it a sunroom, a mudroom, a kitchen bump-out, or a walk-out basement, these projects are worth every penny in the long run! And with McKinley Construction Management, you'll receive the highest quality craftsmanship that you can get in McKinney, so you can fully enjoy the investment!
If you're ready to get this awesome upgrade, give us a ring at 469) 583-6213 or request a free quote from the button below!
Their Bio on how they describe their company is SPOT ON.
They definitely have the body and soul needed to drive excellent customer service. 
From the Second you pick up the phone and chat with one of their outstanding team members… you will breathe deep and say "Whew I am in good hands" – TRUST ME YOU WONT REGRET WORKING WITH THEM, YOUR BODY AND SOUL WILL THANK YOU!
After having a horrible pool builder experience and a lifting pool deck after 2 years, we hired MCM to completely take up our cool deck and lay a new travertine tile surround and it looks amazing!!! 
A cracked skimmer basket was also repaired in the process and my pool has never looked better. 
Thank you so much. We have made several referrals to your company and will continue to let people know what amazing work your team does.
Other services you might be interested in:
McKinney, Texas, is a vibrant city full of unique attractions and experiences. With its scenic, historic downtown district, family-friendly attractions like Heard Natural Science Museum & Wildlife Sanctuary, and outdoor activities such as hiking, biking, and kayaking in nearby Clear Lake Park, there's something for everyone to enjoy.
For those looking for some historical inspiration, the Collin County Historical Museum offers an extensive collection of artifacts and exhibits to explore.