The Best Pool Design And Build In Frisco, TX
Want a safe and beautiful pool? You know what to do!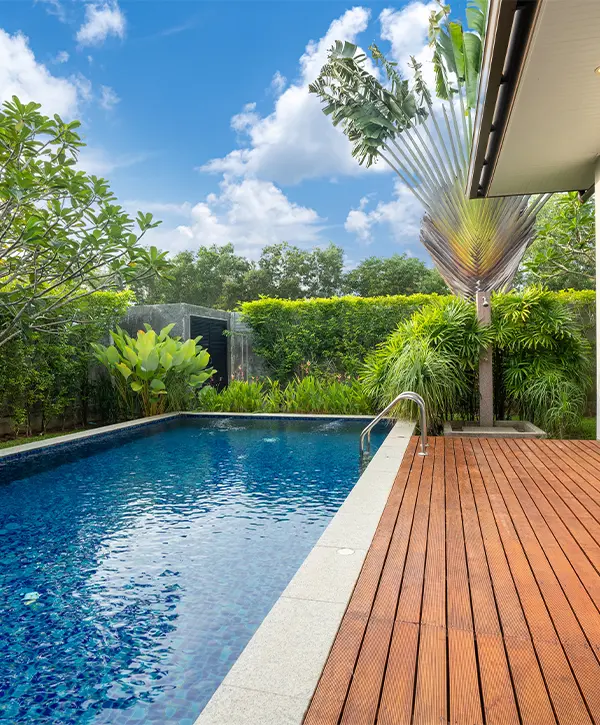 Having a pool in your backyard instantly makes your home the best place to host family gatherings or parties. Even in movies, the best parties are pool parties.
But designing and building a pool is not something everyone can do. We've seen pools that literally sunk underground and pools where the tile work was falling apart.
At McKinney Construction Management, we take our pool design and build in Frisco, TX, a step further and aim to offer you a reliable and beautiful pool that's ready to entertain and host the best parties your family has even seen!
A Superior Pool That Comes With Extra Perks
Pools, like any other outdoor project, require a lot of attention to detail and architectural prowess. At MCM, we've build dozens of pools that stand the test of time and still give our clients the best time of their lives. Here's what you're getting with our complete service:
Top-Notch Pools That Make Your Property Stand Out
Getting yourself a patio or a new deck is cool, but pools are different. Having one for yourself means you can swim and exercise whenever you want, you can throw an amazing party with your family and bring everyone together, or you can make the little ones come visit more often.
As long as your pool is safe, reliable, and accessible, this investment will boost the value of your property and will make your day-to-day life so much more enjoyable.
Just imagine sitting under an umbrella on a weekend, reading a book, drinking a cocktail, and going for a quick swim to cool off from time to time. You can even float around in an inflatable tube and simply relax. The opportunities to have fun are endless.
Homeowners In Frisco Love Working With Real Pros!
If you've ever been at a pool in Frisco, TX, chances are we've built it. We take our craftsmanship further than anyone around here because we put safety first. Homeowners love seeing professionalism, and we're here to deliver! Here's what your neighbors say about working with MCM.
It was a pleasure working with Chris and his crew! Chris was always quick to respond and answered any questions I had. He also took the time to research plants that would fit our lifestyle and ones that I would really love, he nailed it! I highly recommend MCM and will use them again!
Cody and Chris with McKinley Construction Management are amazing! They have been a joy to work with though multiple home projects that happened in very short time. They are professional and take a lot of pride in their work. I knew I was in good hands right away. They are so open to the vision for my home and even added their expertise to make the results perfect!
Type Of Upgrades And Materials
Although pools are pretty straightforward, there are still extra features you can get for yours. From a small fountain to a an artificial cave, here's what can make your pool even better!
Having a hot tub in your backyard not only adds to the aesthetic value of your property, but it also serves as a source of relaxation and recreation. Hot tubs come with many benefits that can be enjoyed all year round, and provide a luxurious experience for adults and children alike.
From massage jets that provide soothing comfort to warm water for cooling off during the summer months, hot tubs add an extra layer of entertainment to your pool.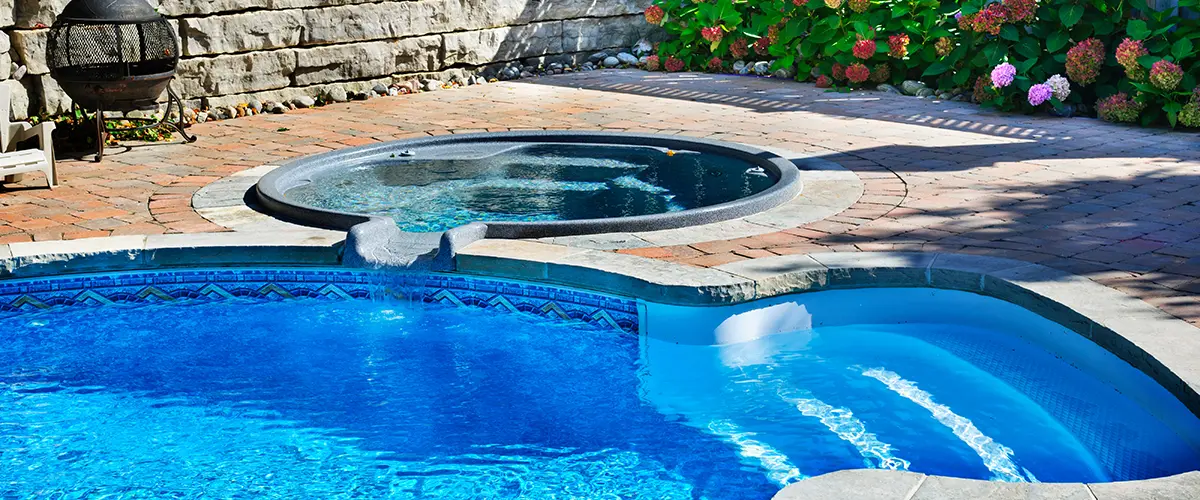 Rain curtains are an increasingly popular addition to pools. These attractive features create a wall of cascading water that adds a touch of sophistication and style to the swimming area. 
Rain curtains can be installed anywhere in the pool, with some popular locations being near the spa, near the diving board, and at the far end of the pool. 
They come in various sizes and shapes, allowing you to customize your pool and create a unique atmosphere.
Pool lighting can make the entire swimming area look more inviting after dark. Not only does it provide visibility, but it also sets the mood and creates an even more pleasant swimming experience.
Lighting systems come with many options that allow you to choose what type of atmosphere you want to create. You can opt for subtle lighting that gives off a soft glow, or bolder colors and shapes that add a touch of drama.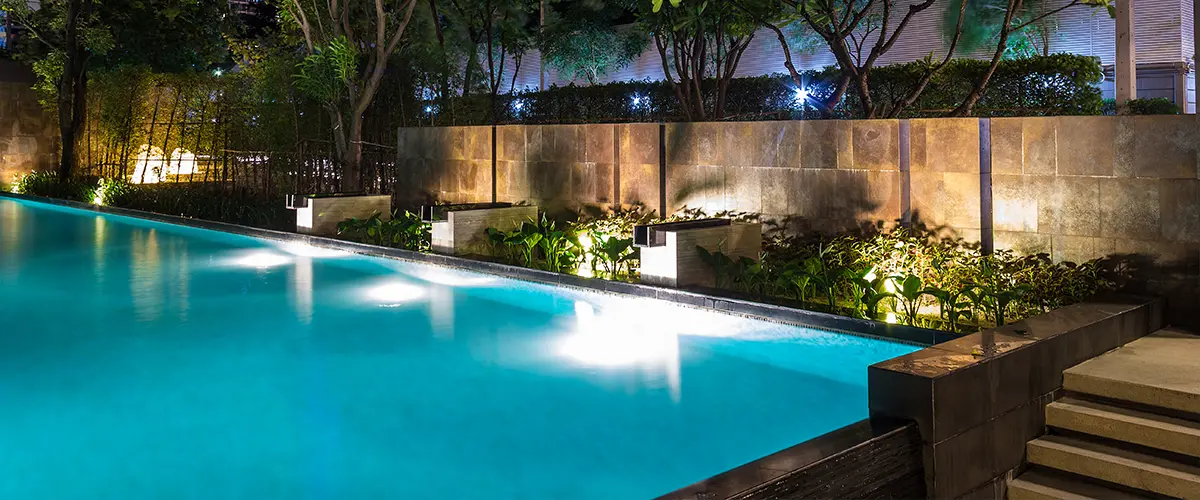 Sound and Wi-Fi systems are the perfect way to turn your pool into the ultimate entertainment destination. With sound systems, you can set a party mood with your favorite tunes or just relax with calming music. 
Wireless speakers offer convenience and flexibility as they allow you to place them anywhere in the pool area.
Wi-Fi systems provide internet access in the pool area, so you can enjoy streaming music or podcasts while you're lounging in the sun.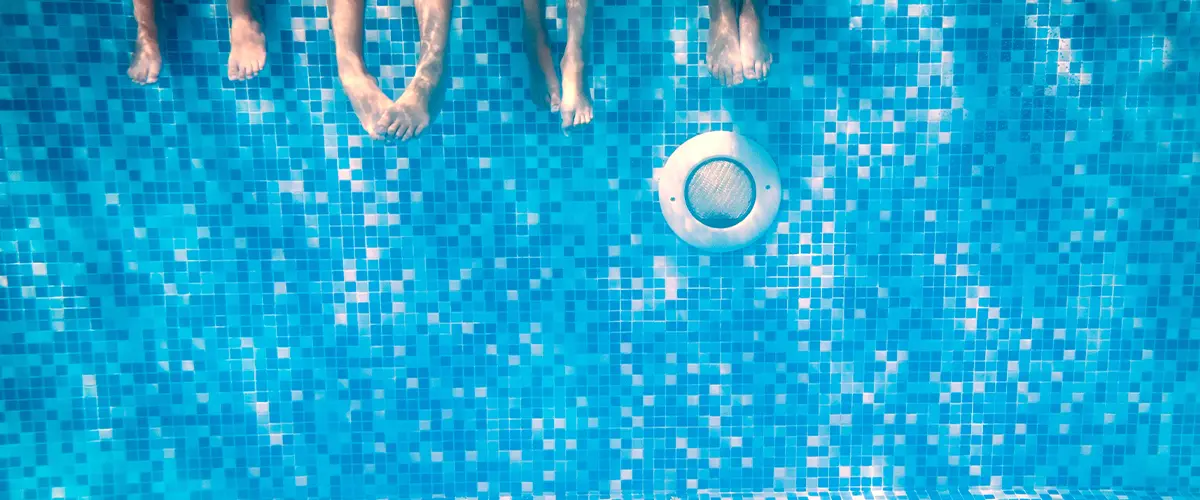 Get A Taste Of What Your Pool Can Look Like
Pools are some of our favorite projects to undertake because they allow us to tap into our full potential. Not only that, but they're fun! From minimalistic pools to complex designs with different shapes and features, you can get a high-quality pool that's sure to entertain everyone! Here's what your investment can look like.
Quick, Effortless, And Reliable
Get a pool design and build in Frisco, TX, that creates no extra stress for you and your loved ones. Just sit back, relax, and enjoy seeing your pool take shape!

Get in touch, and let's devise a plan!

When everything is ready, we start working!

Your pool is ready to entertain – start enjoying it!
Frequently Asked Questions
Get The Best Transformation Your Backyard Will See!
If you were on the fence about getting a pool for your home in Frisco, TX, we hoped we convinced you this investment is 100% worthwhile.
Not only it will boost your property's value, but it'll also make your backyard more attractive and entertaining for your family. Pools promote relaxation, increase time spent outdoors, and give you the perfect space to swim.
With McKinney Construction Management, you're making this investment even better! We put your needs and preferences first and foremost to ensure you're 100% satisfied with the end product.
Work with a top-tier contractor and enjoy all the perks that come along:
Take Your Outdoor Living Space To The Next Level Of Comfort!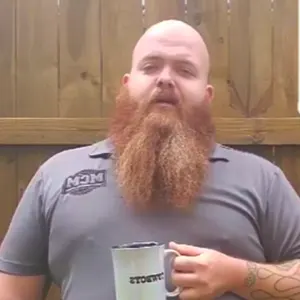 Call us today at (469) 583-6213 to discuss your upcoming pool design and build in Frisco, TX, or request your free quote from the button below and we'll circle back as soon as possible!