The Best Outdoor Living Spaces In Plano, TX
Ready to take your outdoor space to the next level? You know what to do!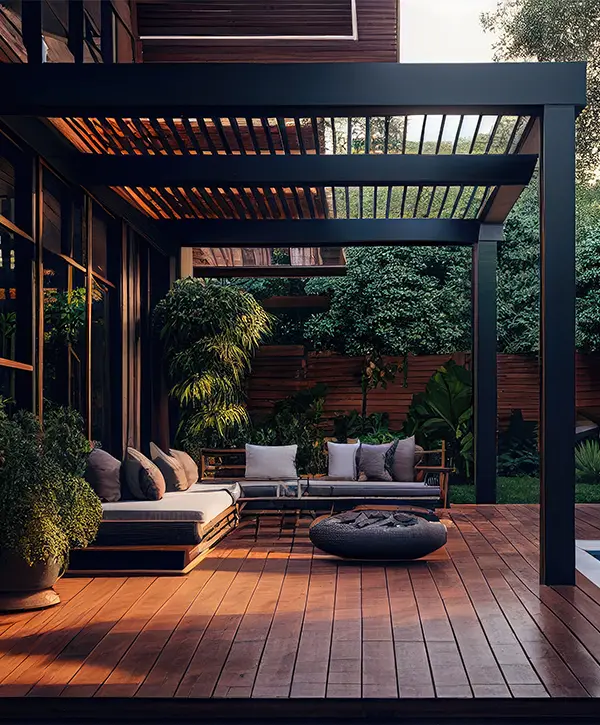 Ready to give make your backyard a spectacular outdoor living space that can accommodate the best family gatherings you'll ever have?
With McKinney Construction Management, you'll enjoy a high-quality service that puts your needs and preferences at the front and center of our craft.
A reliable team of designers, outdoor architects, and installers will ensure you're 100% satisfied with your outdoor space and that you'll absolutely love it!
An Outdoor Living Space That Makes Your Investment Worth It!
We truly care about your home, time, and money, so we want you to get a complete service that makes you fully content with your investment. We guarantee that your outdoor space will create beautiful memories long-term and finally capture all the family together!
Spectacular Outdoor Living Spaces With MCM
Having an outdoor living space gives you the perfect environment for a barbecue and a family gathering. 
Or it could be the best place to kick back with your friends or watch the next Texas Longhorns game with a cold beer.
No matter how you put it, creating a relaxing oasis in your backyard brings only benefits.
At MCM, we'll make sure you'll get plenty of everything as we combine a high-quality design with premium outdoor materials to ensure a long-lasting and spectacular outdoor space – sure to entertain everyone!
Homeowners In Plano Love Working With Real Pros!
We've helped hundreds of homeowners in Plano, TX, take their backyards to the next level of comfort and functionality. Here's what they're all saying about working with a top-tier outdoor contractor!
We had an awesome experience with this company. Cody and Chris were a pleasure to work with, explained every step of the fence and deck project we had done, were on time, job was completed sooner than quoted, and we plan to use them for more projects in the future.
Anyone looking to upgrade or remodel your backyard? If so, I highly recommend Cody and Chris with MCM – McKinney Construction Management. These guys were so great to work with, great guys, reliable, on time, attention to detail, listened and fixed if needed -all my changes or ideas.
Type Of Upgrades And Materials
An outdoor living space means a lot of features come together to create a cozy space that promotes relaxation. It could be a deck with some outdoor furniture, a pergola with a paver patio, or even a small gazebo in a beautiful landscape. Let's see some popular outdoor living spaces that homeowners in Plano, TX, choose for their backyards.
A Deck With Outdoor Furniture
Decks are one of the oldest outdoor features that homeowners get for their homes. These could be wood decks, usually made of pressure-treated lumber, cedar, or composite decks.
Elevated composite decks are highly popular as they require little maintenance and offer a spectacular place to relax. Combine this with some outdoor furniture, and there you have it – a beautiful outdoor living space that's ready to entertain.
To top things off, you can also get a jacuzzi and a large awning for some shade.
Pergolas are very common features that offer the foundation for an efficient outdoor living space. These large structures with four posts and a roof provide shade and comfort for anyone in your family. Pergolas can be prefabricated or custom, and each will have its own set of pros and cons.
When we're building our pergolas, we often install a paver patio to complement the look and make the pergola fully functional. Coupled with these, you'll want some outdoor furniture that can accommodate as many guests as you want to have around.
To top things off, we'd recommend a fireplace to create a cozy mood for everyone.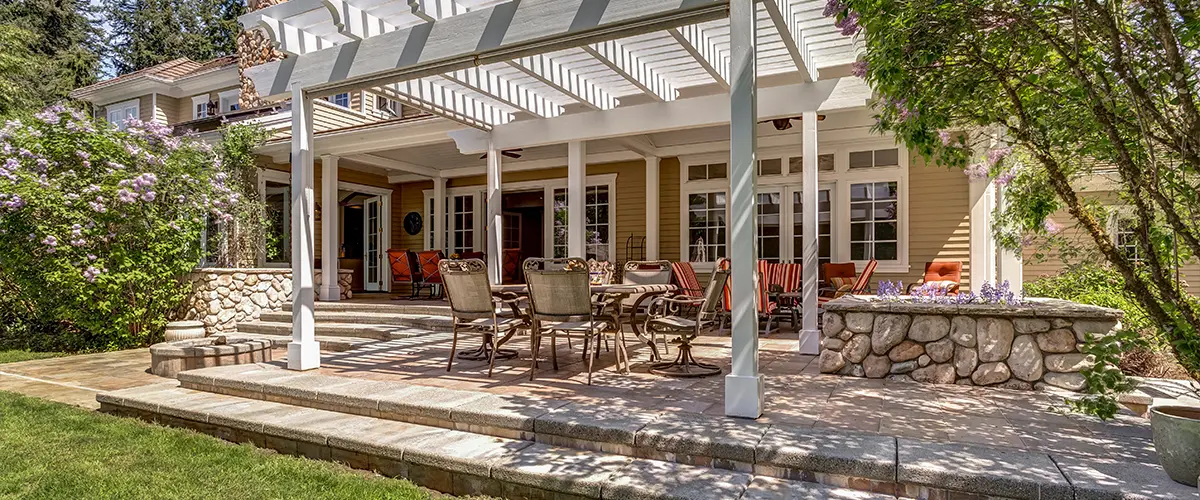 Gazebos are rather small structures that can't really host the largest family gatherings out there, but just a couple of friends who want to drink a coffee together. These are also some of the most affordable to build, but they also come prefabricated.
A gazebo usually stays in a landscape so you can watch the birds and all the plants surrounding your backyard, so many of our clients get this upgrade as well.
Some flowers, plants, trees, bushes, and a patch of grass are all it takes to create a landscape that attracts wildlife and gives back to nature.
Outdoor kitchens truly boost the functionality of outdoor spaces, saving you from countless trips to the kitchens while cooking a barbecue or serving dinner outside.
These are some of the most popular requests for homeowners in Plano, TX, and we love building them just as much as we love spending time in them.
Outdoor kitchens will need a sink, a countertop, and some cabinets – and you're all set!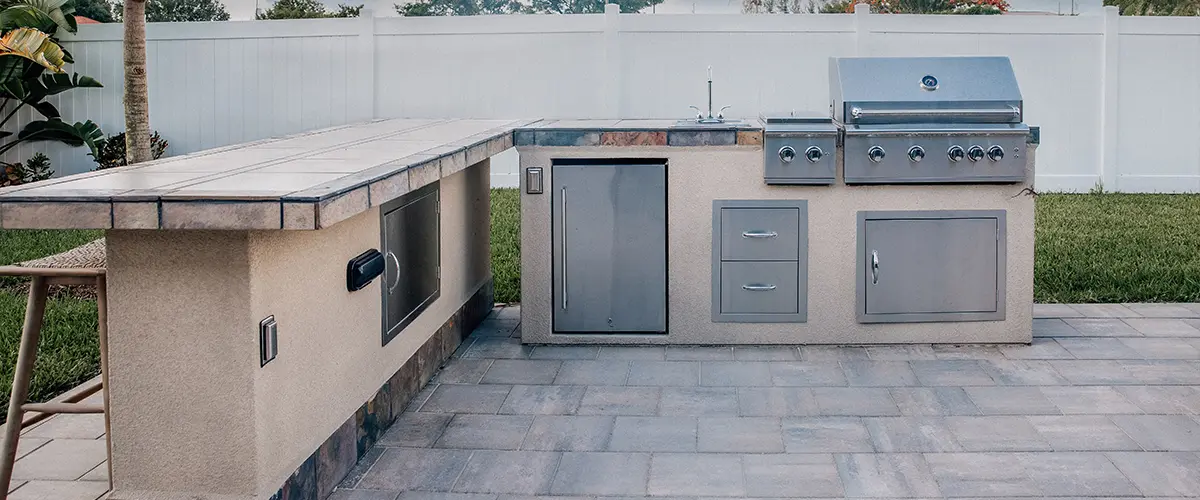 It's So Much Easier Than You'd Think!
We designed a process tailored for urgency and comfort. Without sacrificing anything from the quality of your outdoor space, we focus on bringing your vision to life quickly and precisely. This 3-step process has ensured a 100% success rate for all of our projects so far, and it'll do so to yours as well!

Get in touch, and let's devise a plan!

When everything is ready, we start working!

Your new outdoor living space is ready – start enjoying it!
Frequently Asked Questions
Turn Every Head In The Neighborhood With A Spectacular Outdoor Space!
Offer everyone in your family a space designed to boost their well-being and relax. And give yourself the space you and your friends need to watch the next Longhorns game where you can be yourselves.
Our work here at McKinney Construction Services revolves around you and your satisfaction, and we'll go the extra mile to bring your vision to fruition.
You'll get a complete outdoor service that takes care of everything for you, so you can sit back, relax, and enjoy the ride.
Work with a top-tier contractor and enjoy all the perks that come along:
Take Your Outdoor Living Space To The Next Level Of Comfort!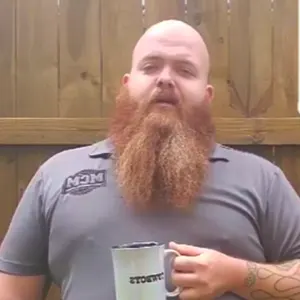 Call us today at (469) 583-6213 to discuss your upcoming outdoor living space in Plano, TX, or request your free quote from the button below and we'll circle back as soon as possible!